Jodie Chapman, 20, was delighted when she and her sister finally found a family. But just a year later, her new dad betrayed her in the worst way possible…
"I was nine and my younger sister Kirsty was four, when we were adopted by Bernard Chapman and his wife Valda. Our mum had been unable to cope and it was such a relief to be out of foster care and to finally feel loved, settled and wanted.
Which makes what Bernard, now 64, did an even bigger betrayal. Because when I was just 10 – a year after my life as his daughter began – he violated me in the worst way possible.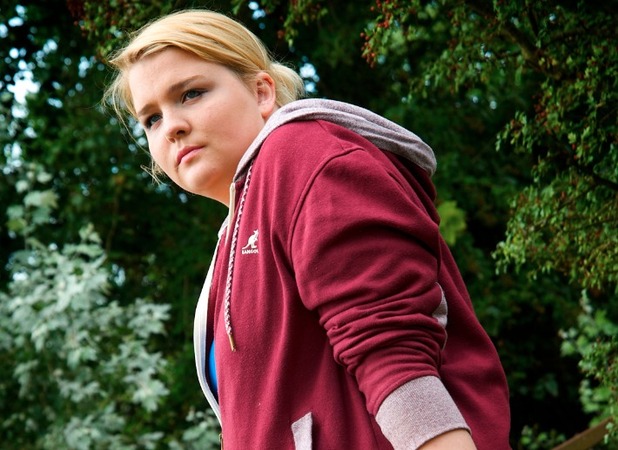 At the start, family life was everything I'd dreamed it would be. We moved into a big house in the Monmouthshire countryside and for the first time ever, we had our own bedrooms. There was a garden to play in, pet dogs, and holidays abroad. Although to a lot of people this might sound normal, for us it was heaven.
My adoptive parents ran their own business and Dad worked away during the week. When he was home, he gave me his undivided attention. It wasn't long before I was a complete daddy's girl.
After a year, our relationship changed. Kirsty and I had been playing outside but when we ran back in, my sister grabbed the doorframe to pull off her wellies. Without thinking, I slammed the door, trapping her thumb. I felt terrible but Mum reassured me it was just an accident and took Kirsty to A&E.
She was kept in hospital overnight, so Mum stayed with her and Dad looked after me at home. He sat on the sofa, while I danced around the living room.
Smiling, he tapped his lap and said: 'Give me a cuddle.'
I clambered up but then he started touching my privates over my pink Eeyore nightdress. For a second I froze, then, confused and scared, I leapt off and
ran upstairs.
The next morning, Dad didn't say a word. But a fortnight later, when everyone else was in bed, he flicked the TV onto a pornographic channel. My eyes widened as I took in the writhing bodies.
He told me to lie down and then forced himself on – in – me. I'd never felt pain like it but, try as I might, I couldn't get free.
When it was over, he told me to shower. I rushed to the bathroom and threw up.
For Kirsty's sake, I didn't breathe a word. She was happy in our new home and I didn't want to drag her back to foster care.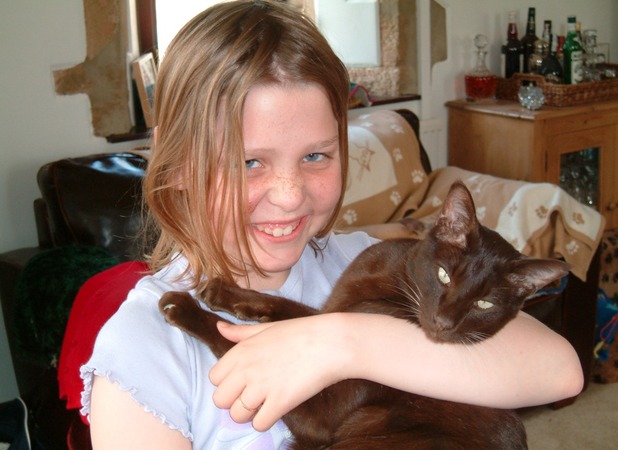 But her happiness came at a price. From then on, Dad raped me whenever he got chance. Although I hated how it felt, I began to think it was normal.
To keep me sweet, he'd buy me gifts. When I was 13, Mum spotted me in red lipstick and went mad at him for buying it. He told her he'd bin it but instead he kept it and made me wear it when he abused me.
As I grew up, I began to realise what Dad was doing was wrong and tried to avoid him at all costs, making excuses or pretending I was asleep. But if I didn't do what he wanted, then he'd make life a living hell for all three of us.
It was only when I was 19 that the truth came out.
Mum and I were arguing about a couple I knew. The 21-year-old man was dating a 13-year-old girl. I thought it was normal but Mum was appalled.
'What if they're having sex?' she asked. 'Your sister is that age and her body isn't properly developed. What would you do if an older man was having sex with her?'
'Dad's been doing it to me for years,' I blurted out.
'Think about what you're saying,' Mum warned, tearing up. 'Because if that's true, it's going to blow this whole family apart.'
'I'm not lying,' I croaked, desperate for her to believe me.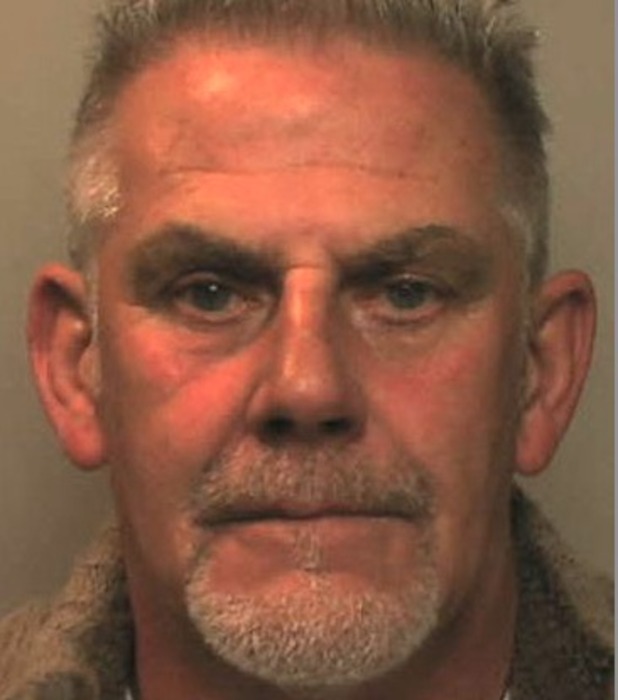 She ran to the bathroom and I could hear her throw up. When she returned, I told her everything.
'Why didn't you tell me? I could have protected you,' she sobbed. She couldn't help but blame herself.
Mum and Dad had been married for 23 years. They were best friends and business partners. Now she knew Dad wasn't the man she thought he was. For 10 years he'd pretended to be a protective father and doting husband, but it was all a lie.
Dad came into the bedroom and Mum confronted him, then phoned the police.
'You spiteful bitch,' he spat at me.
He was arrested but denied everything. He even took a lie detector test but it said he was lying on all counts.
At Cardiff Crown Court, Bernard Chapman pleaded not guilty to four counts of raping a child under 13, six counts of rape and four counts of sexual activity with a child.
I broke down as I gave evidence from behind a screen and the court heard how his crimes were made worse by the use of coercion and threats against me.
Dad was found guilty on all 14 charges and jailed for 18 years. I wept with relief.
Mum, Kirsty and I never want anything to do with him again but we won't let his actions tear us apart. They're my real family, the ones who love me and are helping me rebuild my life."
By Harriet Rose-Gale
SIGN REVEAL'S PETITIONWe are calling on the Government to provide more funding for special support workers for rape victims.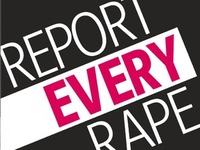 Independent Sexual Violence Advisors (ISVAs) are critical in providing support and knowledge to any victim who has chosen to report their attacker and may then face the harrowing ordeal of a trial and cross-examination in the witness box.There are currently only 180 ISVAs and they are greatly overstretched.We require 100,000 signatures to get our petition heard in the House of Commons, so we need your help.To make this happen, we ask that you tell your friends, family and colleagues about our campaign and share it on Facebook and Twitter.Click here to sign now and show your support. Thank you!IF YOU NEED HELPFor confidential advice and support contact Rape Crisis on 0808 802 9999 and rapecrisis.org.ukIf you would like to tell your story please email reporteveryrape@revealmagazine.co.ukShow your support and join us on twitter @revealmag #reporteveryrape