Kim Oliver, 25, from Northampton, was attacked by the man she planned to marry
"Reporting the man who raped me was one of the hardest things I've ever done. Although I knew in my head it was the right thing to do, my heart was begging me not to.
Because I was in love with him – he was my fiancé.
I met John Mills in October 2008, shortly after having my son, Steven. Kind, funny and a great listener, I fell head over heels within weeks. Just three months later he moved in and watching him play with Steven for hours only made me love him more.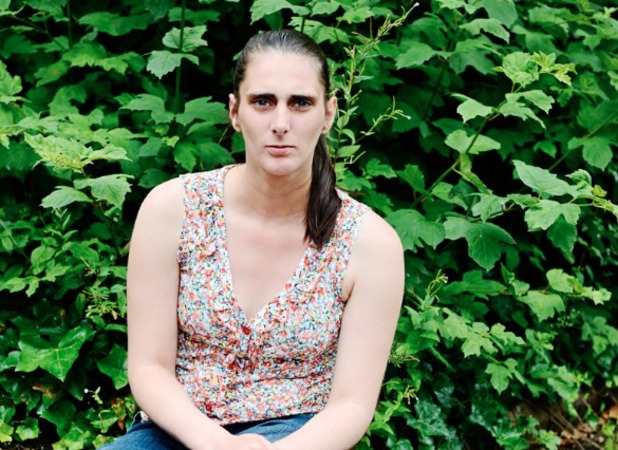 So when he proposed to me in February 2009, in a room filled with flower petals and candles, of course I said yes. I thought I'd found my fairytale happy ending.
But just a month later, the police called. John had been arrested for driving without a licence or insurance. And to make matters worse, he'd violated his probation.
I was shocked – he'd never told me he'd been to jail.
When I confronted John, he explained he'd been convicted of killing his dog. Upset, he said it had been hit by a car and he was just stopping it from suffering.
When he'd moved in with me, he hadn't given police his new address, thus violating his probation. So now, he was going to jail.
It seemed unfair he was going to prison for what he'd done and I promised to stand by him.
Over the next five months, I visited him weekly until, in August 2009, he was freed.
But he wasn't the happy man I'd fallen in love with. He'd become paranoid and jealous, questioning what I was wearing and convinced the neighbours were spying on us.
On Christmas Day 2010, after Steven went to bed, John turned dark and brooding. We started rowing and suddenly he slammed my head against a wooden chair.
I was stunned – and so was he. John apologised again and again. Angry and hurt, I went up to bed.
The next morning, still upset, I brushed off his attempt to hug me. But as I climbed out of bed, John grabbed my hair and dragged me back.
Pressing a pillow over my face, he beat me black and blue, then started pulling off my clothes. I begged him to stop. But nothing could stop him from raping me.
Struggling to breathe, I turned my head to one side.
As I did, my heart froze. My two-year-old son was in the doorway, watching.
I panicked, but no matter how hard I struggled, I couldn't get free. All I could do was close my eyes and pray he'd walk away.
The next time I opened them, he'd gone.
After an hour of hitting and raping me, John finally stopped.
I grabbed some clothes, then hurried to Steven. 'Everything's fine, baby,' I whispered reassuringly.
In a calm voice, I told John I was going to the shops. As soon as I was outside, I called the police.
They took a statement and transferred me to hospital to be examined. The whole time, I felt sick. The man whose hideous actions I was describing was the man I'd wanted to spend my life with.
Meanwhile, police went to my flat and found John had washed his clothes and our bedding. He was arrested but denied assaulting and raping me.
Nearly a year later, in April 2012, I refused a screen and gave evidence in front of John and the jury. I wanted him to see my face, acknowledge what he'd put me through.
But there was no remorse. It was like he was someone else.
John was found guilty, sentenced to seven-and-a-half years in jail and put on the sex offenders' register for life. I was glad I'd got justice but also devastated I'd lost the man I'd once loved.
Eighteen months have passed and I live with the worry of how it has affected my son. He was always so good before, but now he's prone to moods and violent tantrums. Only time will tell the long-term impact.
I'll still never understand how the man I was willing to spend my life with could hurt me so brutally.
And if he could, so could anyone."
SIGN REVEAL'S PETITIONWe are calling on the Government to provide more funding for special support workers for rape victims.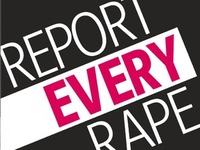 Independent Sexual Violence Advisors (ISVAs) are critical in providing support and knowledge to any victim who has chosen to report their attacker and may then face the harrowing ordeal of a trial and cross-examination in the witness box.There are currently only 180 ISVAs and they are greatly overstretched.We require 100,000 signatures to get our petition heard in the House of Commons, so we need your help.To make this happen, we ask that you tell your friends, family and colleagues about our campaign and share it on Facebook and Twitter.Click here to sign now and show your support. Thank you!IF YOU NEED HELPFor confidential advice and support contact Rape Crisis on 0808 802 9999 and rapecrisis.org.ukIf you would like to tell your story, completely anonymously, please email reporteveryrape@revealmagazine.co.ukShow your support and join us on twitter @revealmag #reporteveryrape