Two weeks ago, "nice guy" Rolf Harris was jailed for a string of indecent assaults. Yehudis Goldsobel, 28, from London, knows what it's like to be abused by someone everybody thinks is too respectable to be guilty of such a crime...
"People don't want to believe that someone they know, respect or love could be guilty of sexual abuse. It's impossible for them to comprehend that a person they trust could be capable of such a crime.
So it's easier to deny any such atrocity could have happened, to make themselves feel better: "He's such a nice guy, he couldn't have done that."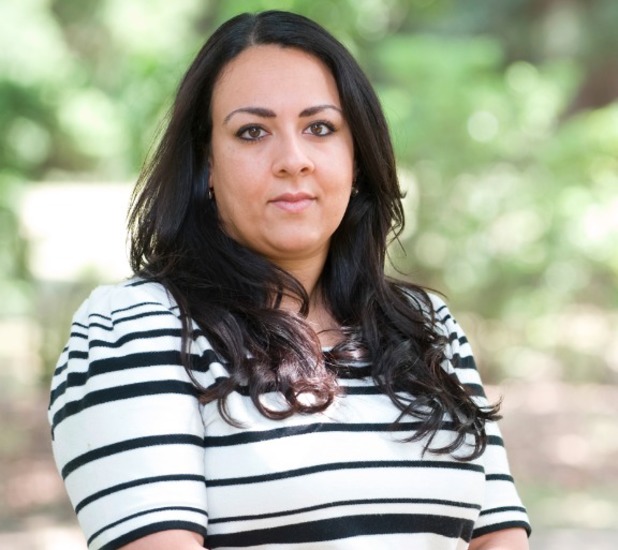 It's what a lot of people will have said, or thought, when Rolf Harris was first arrested. But last week the 84-year-old entertainer was found guilty on 12 counts of indecent assault and jailed for more than five years, his victims as young as seven.
What many don't realise is that these perpetrators are extremely manipulative. They have a public persona which friends, colleagues, partners and kids see, and a second one they only expose to victims.
With each assault they grow more confident, more powerful. Like a child who gets away with stealing a biscuit once, they are daring enough to try it again. And again. No one has stopped them and they feel invincible.
I should know – the man who abused me was just the same. Menachem Levy was an upstanding member of our tight-knit Jewish community in North London and 'like a brother' to my parents. 'Mendy' was charming. He helped me with my homework and babysat when my parents had to go out.
But in 1999, when I was 14, everything changed. I was sitting in the passenger seat of his car when he first laid his hands on me. He rested his hand on my knee, moved his fingers up my skirt and then touched me. I was a scared, naïve schoolgirl who knew nothing about sex or what was happening to me. Mendy was 27 and knew what he was doing was wrong.
Afterwards, I was confused and upset.
I didn't know who to tell or even what to say so I kept quiet, convinced I'd be in trouble if anyone found out.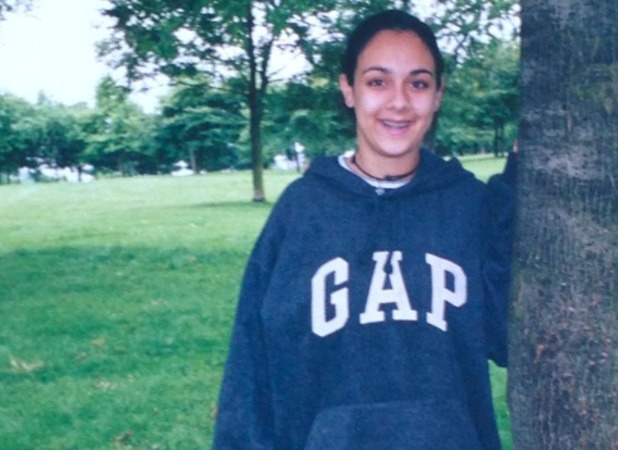 From then on, whenever Mendy came over I tried to make myself scarce, but the abuse continued and he became more brazen. One day, he announced he was setting up a decorating business and offered to paint my bedroom. My parents jumped at the chance to give him work and sent me to the hardware store with him.
After buying the paint, Mendy opened the back doors to his van. 'Pop the cans in the back there,' he said. 'Right in the back.' As I climbed in, he got in behind me and closed the doors. Dread turned to fear as he touched me. Something clicked inside my head, as though my brain had disconnected from my body to block out what was happening. My only thought was: 'I hope I don't dirty my school uniform.'
Afterwards, Mendy told me again that it was all my fault. 'You're making me do this,' he warned.
To the outside world, Mendy was completely respectable, even marrying and starting a family of his own. It felt like I alone knew the truth, and it was killing me.
Finally, when I was 18, I spent a couple of years living abroad to get away from him. Then, in 2005, I was on holiday with friends when I saw an episode of Oprah, talking to women who had been sexually abused. As they described their ordeals in detail, I realised for the first time that I'd been sexually abused too.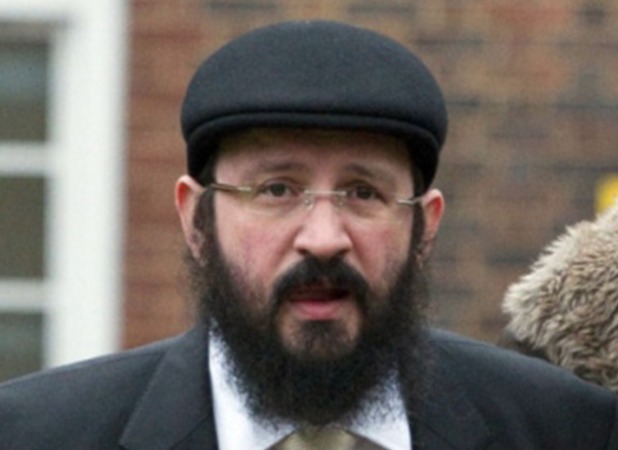 Initially, I felt stupid. How could I not have known that what he was doing was abuse? I was in a state of shock, completely overwhelmed.
Back at home, just before my 21st birthday, I finally confided to my parents what Mendy had done. It left them reeling and they arranged counselling for me. But in our community no one went to the police, it wasn't the done thing.
Five long years passed and I realised I had to expose him in order to move on. So I walked into a police station and made a statement. Mendy's arrest caused shockwaves. Some friends disowned me and a lot of people assumed I'd made it up. But I persevered.
In October 2012, I looked him in the eye as I gave evidence in court. Reliving it was one of the hardest things I'd ever done. He denied it, saying our 'relationship' was consensual and had started after I was 16.
When the jury then failed to reach a unanimous decision, I was crushed. The Crown Prosecution Service asked if I could go through it all again, and though I felt drained, I agreed.
Six months later it went to retrial and Menachem Levy, now 41, was found guilty on two counts of indecent assault. He was sentenced to three years in prison, and in that moment I knew people believed me. He'd worn an air of arrogance throughout the case, confident that he was invincible – right until the moment he was convicted.
With that man off the streets, unable to hurt anyone else, I turned my attention to setting up a charity. Called Migdal Emunah, which means Tower of Faith, we help educate people on what sexual abuse is and how to get help (migdalemunah.com).
We need to work together to break the myth that victims won't be believed, so they can come forward and get the support they need and the justice they truly deserve.'
By Paisley Gilmour and Su Karney
SIGN REVEAL'S PETITIONWe are calling on the Government to provide more funding for special support workers for rape victims.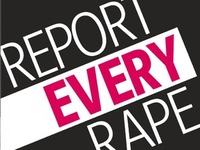 Independent Sexual Violence Advisors (ISVAs) are critical in providing support and knowledge to any victim who has chosen to report their attacker and may then face the harrowing ordeal of a trial and cross-examination in the witness box.There are currently only 180 ISVAs and they are greatly overstretched.We require 100,000 signatures to get our petition heard in the House of Commons, so we need your help.To make this happen, we ask that you tell your friends, family and colleagues about our campaign and share it on Facebook and Twitter.Click here to sign now and show your support. Thank you!IF YOU NEED HELPFor confidential advice and support contact Rape Crisis on 0808 802 9999 and rapecrisis.org.ukIf you would like to tell your story, completely anonymously, please email reporteveryrape@revealmagazine.co.ukShow your support and join us on twitter @revealmag #reporteveryrape