Sarah*, 33, is determined to dispel the myth you can't report your partner for sexual abuse
"No means no – it doesn't matter who you're saying it to. It sounds obvious but when I was raped by my first husband, I was horrified by the reactions I got. Even from friends. 'You can't be raped by your partner,' I was told. 'If you're in a relationship, it doesn't count.'
But what Rob* did to me was nothing short of rape. At the time, it was confusing and bewildering, but now I'm no longer under his spell, I can see it clearly.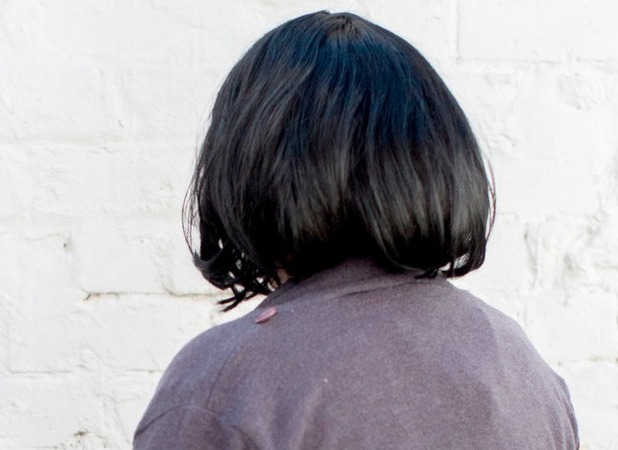 When we first met through friends in 1999, I thought Rob was the most charming man I'd ever met. Funny, kind and charismatic, he showed genuine interest in me and the baby I already had. Or at least, that was what I thought.
As we became a couple, I realised he was manipulative and controlling. I wouldn't be allowed out without him and I couldn't say anything without him shouting me down or screaming at me.
He blamed his past and said he was insecure. But even when I moved down from the north of England to Wales to live with him, things didn't improve.
'The only way I'll get better is if you prove you love me by marrying me,' he told me. So we wed in November 2002.
But instead of getting better, things got much worse. A few weeks into our marriage, he raped me. My daughter was playing upstairs when he suggested that we have sex. I told him I wasn't in the mood.
Instead of taking no for an answer, he pinned me down with an arm over my throat and forced himself on me.
Afterwards, I was teary and confused. What had just happened? Wasn't sex meant to be something to be enjoyed together, when you were both in the mood?
From then, most of our intimate encounters were forced. It sounds weird but it became normal. When people say they don't understand why someone would stay in an abusive relationship, they don't know how isolated, alone and vulnerable you feel. I had no sense of self-worth, no self-esteem to speak of. He'd taken it all.
Two years later, we broke up. By that point, he was being physically abusive too and when he hit me in front of my daughter, I knew I had to end it.
I barely told anyone what had happened between us, let alone reported it to the police. I couldn't get my own head around it or explain it to someone else.
But people's attitudes shocked me. When I called the police after Rob broke in and stole some of my things, one of the few friends I had confided in was there. 'Why didn't you tell them what he did to you?' she quizzed me, when I let the police go without mentioning the rapes. 'It mustn't have really happened.'
And another friend told me about a woman she knew. 'She's awful,' she said. 'She told us her husband had raped her. As if that can even happen in a relationship.'
I wanted to scream at her stupidity but my lips stayed sealed. I didn't want her harsh words to turn against me.
Since then, I've gradually pulled myself back together, turned back into the woman I was before I met Rob. I have a new husband and we have two children together. It's hard to believe that terrified, broken woman was me.
But it did happen. It happens all the time. We need to realise anyone can be raped – by anyone. Just because you know the person, or indeed are married to them, doesn't make it less of a crime."
SIGN REVEAL'S PETITIONWe are calling on the Government to provide more funding for special support workers for rape victims.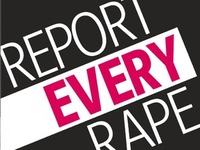 Independent Sexual Violence Advisors (ISVAs) are critical in providing support and knowledge to any victim who has chosen to report their attacker and may then face the harrowing ordeal of a trial and cross-examination in the witness box.There are currently only 180 ISVAs and they are greatly overstretched.We require 100,000 signatures to get our petition heard in the House of Commons, so we need your help.To make this happen, we ask that you tell your friends, family and colleagues about our campaign and share it on Facebook and Twitter.Click here to sign now and show your support. Thank you!IF YOU NEED HELPFor confidential advice and support contact Rape Crisis on 0808 802 9999 and rapecrisis.org.ukIf you would like to tell your story, completely anonymously, please email reporteveryrape@revealmagazine.co.ukShow your support and join us on twitter @revealmag #reporteveryrape