Charlene Norris, 23, from Brighton, was just 13 when she became the victim of a horrific crime planned by a couple who were out to steal her innocence.
"Before the crime, I was just a typical 13-year-old who didn't have a care in the world. I'd had a great childhood, a loving family – I didn't even mind going to school.
I was, of course, still a virgin. I had no interest in boys but I was aware of what sex was.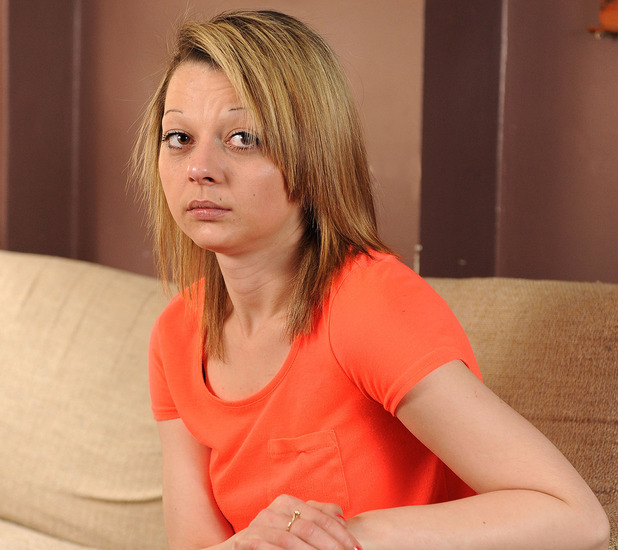 I spent most of my time around my best friend Gemma's* house, playing games and getting up to childish mischief. Her mum fostered children so there was always something fun for us to do.
Paula Payne, 16, was one of Gemma's foster sisters. I saw her all the time and she was really nice. She seemed so grown-up compared to me. I really looked up to her.
I was on my own at Gemma's when Paula asked if I wanted to go with her to meet her boyfriend Stephen Stock, 24, after school one day. She said we could hang out at his mum's house and watch a film.
I didn't hesitate to say yes. It felt special, being singled out like that. I could never have begun to imagine how wrong I was and the events that were about to unfold.
A few days later, in May 2005, I got a bus as Paula instructed to Stephen's house, where they were waiting for me outside. They said we couldn't go in until Stephen's mum had left so, to kill time, we went to the shops to buy some food.
Back at the house, everything seemed fine. Stephen put on a DVD of Child's Play and the evening rolled past. By the time it finished, I realised I'd missed my 10pm bus. My mum was going to be worried sick.
I jumped up to leave but Paula said it was too late for me to travel home alone. She seemed genuinely concerned. But as I glanced at the time again, I decided it was better to take my chances. I had no signal on my mobile phone and Mum was going to be so mad with me already.
But this time when I got up, Paula wouldn't let me pass. I didn't understand what was going on. I began to panic. That's when Stephen grabbed me by the throat and told me I was going nowhere. From that point on everything was a blur.
The next thing I knew, I was being pushed and shoved before Paula handcuffed me. Then she blindfolded me with her scarf.
I lay there powerless. I couldn't see what she was doing but I could hear a cutting sound. With horror, I realised she was using scissors to cut off my top and bra.
I was petrified, my whole body was shaking. Hours passed. They took it in turns to sexually abuse me. I could hear them laughing and boasting about the horrendous things they were doing to me.
Stephen kissed and touched my body while Paula told him what to do. I lay tied up while she performed a sex act on him.
They told me how they'd been planning to have sex with a virgin for months and how their malicious plan had worked out perfectly. I had fallen for their lies and trusted them. I'd been so naïve.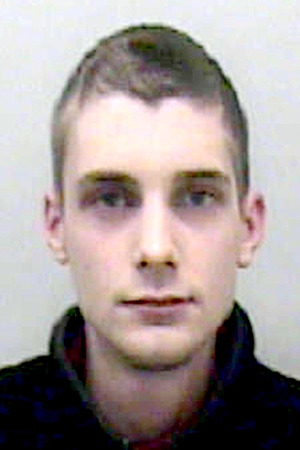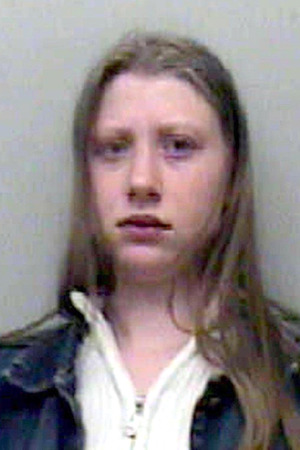 A pillow was placed over my face to drown out my screams. Stephen raped me not once but twice that night. Together they took away my virginity and my innocence without my consent.
When they finally stopped and removed the blindfold and handcuffs, I just lay there in a ball. Silent. I felt disgusting and physically sick. I was ordered to take a shower and they threatened to kill me if I ever told anyone.
Finally it was morning. I had to stop myself from crying before they would let me go. They told me to stop being a baby.
Swallowing back the tears, they let me go and I ran as if my life depended upon it. I got the bus home, where my mum and brother were fuming. Terrified Stephen and Paula would follow through with their threat, I hid my bruised wrists and told them I stayed at a friend's house. Despite being in agony, I went to school.
Though I tried to act normally, I couldn't stop my tears from spilling over. In the end I told a friend what had happened. She told a teacher, who called the police and told my family the horrifying truth.
Later, police discovered a school exercise book in Paula's bedroom with a page entitled 'the plan'. The sick pair had detailed how and what they were going to do to their victim for months. Me.
In April 2006, Paula Payne, then 17, admitted aiding and abetting rape. She was sentenced to three years in a young offender institute.
Stephen Stock, then 24, admitted rape and was jailed for nine years. He was given a sexual offences prevention order and they both signed the Sex Offenders Register. But after Stephen was released he reoffended and was sent back to prison until 2018.
Nine years have gone by, but no amount of time will bring back my innocence or childhood. They stole that and I'll never get it back.
Hearing their names still makes my heart pound, but you can't let that stop you reporting rape. Rapists have to be made to pay."
By Paige Haydon
SIGN REVEAL'S PETITIONWe are calling on the Government to provide more funding for special support workers for rape victims.Independent Sexual Violence Advisors (ISVAs) are critical in providing support and knowledge to any victim who has chosen to report their attacker and may then face the harrowing ordeal of a trial and cross-examination in the witness box.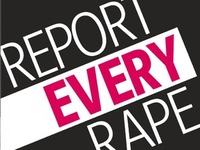 There are currently only 180 ISVAs and they are greatly overstretched.We require 100,000 signatures to get our petition heard in the House of Commons, so we need your help.To make this happen, we ask that you tell your friends, family and colleagues about our campaign and share it on Facebook and Twitter.Click here to sign now and show your support. Thank you!IF YOU NEED HELPFor confidential advice and support contact Rape Crisis on 0808 802 9999 and rapecrisis.org.ukIf you would like to tell your story, completely anonymously, please email reporteveryrape@revealmagazine.co.ukShow your support and join us on twitter @revealmag #reporteveryrape