Nicola Richardson, 33, was repeatedly attacked by the man she should have been able to trust
"When I met Wayne Scott, he was a police officer and I was working as a Police Community Support Officer (PCSO). For three years, every time our paths crossed, he made me laugh out loud.
Aside from his great, quirky sense of humour, I looked up to Wayne. Confident, charismatic and dedicated to the force, he made me want to train as an officer too.
In April 2006, we started working in the same police station and I was excited when Wayne asked me out. For our first date, he took me to the zoo because he remembered my love of animals. 'How sweet,' I thought.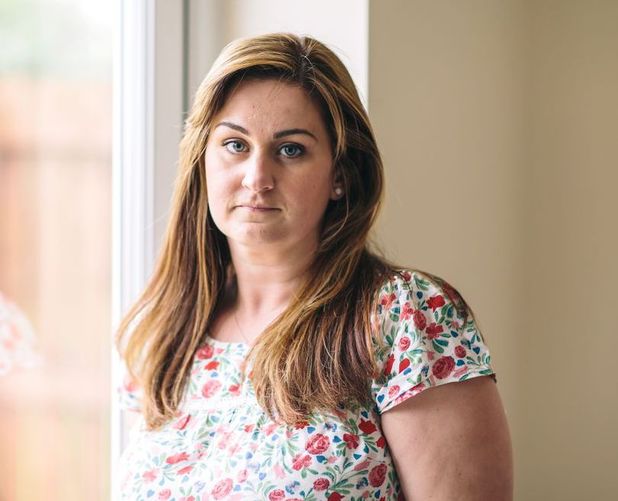 A few months later we moved in together and, inspired by his commitment, I started my police officer training. But I soon realised, that Wayne, 37, was anything
but simply 'sweet'.
For one thing, he had an extremely high sex drive. He badgered me day and night with constant demands to go to bed. One day, following an argument, he said: 'Let's have break-up sex.' Still angry, I pushed him away, but he persisted and we ended up having sex before I even realised what was happening.
I thought it was a one-off but his behaviour became more disturbing. On another evening, I was too tired for sex, but when I pushed him away, he forced himself on me anyway as I repeatedly cried, 'No!'
Afterwards he said: 'I thought we were role-playing.'
When it crossed my mind that I might have been raped, I told myself it was my fault. 'Wayne's a police officer, he knows the law better than anyone,' I thought.
Looking back, I should have left while I still could, but despite the abuse I was in love with him. And then, in December 2006, I fell pregnant. I was devastated when I miscarried at 10 weeks, but Wayne was supportive and it brought us closer. The assaults even stopped – for a while.
Two years later I fell pregnant again and gave birth in early 2009 to a gorgeous baby girl. By the end of the year, I discovered I was expecting our second baby.
Wayne's sex drive was as high as ever, but looking after a toddler while pregnant zapped me of all energy. That didn't stop him though. I was seven months gone when he raped me in our bedroom. I begged him to stop but it made no difference at all.
I was desperate to leave, but crucially, Wayne was not only a rapist, he was extremely controlling. He convinced me that I would not be able to cope on my own and with my confidence at an all-time low, I believed every word he said.
After the birth of our son, Wayne changed. He stopped hurting me and when he proposed, I truly believed he loved me. We married in Las Vegas over Christmas 2010 and for a time, things were better.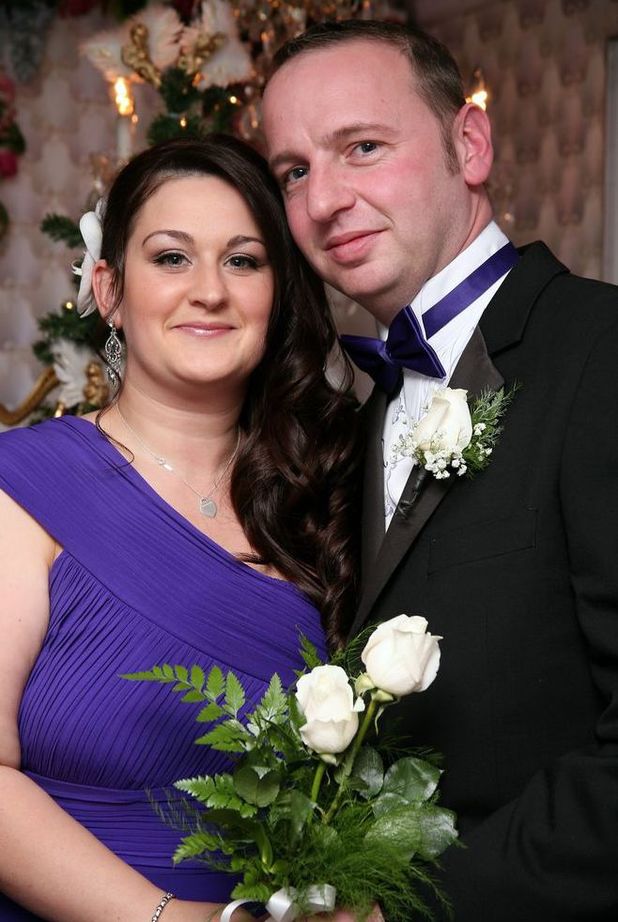 But then one night, in 2011, Wayne was arrested for sexually assaulting a woman in the back of his police van. He swore he was innocent but was suspended from Cleveland Police and eventually sacked for gross misconduct.
Life with Wayne became truly unbearable. He couldn't stand to be at home while I was doing the job he loved. He wore me down, saying it was the force or my family. Eventually he bullied me into quitting the job I adored.
Stuck at home with him all day, Wayne would pester me for sex incessantly. If I refused to give in to his demands, we had to sleep in separate beds. Otherwise, he said the temptation to rape me was too great. One night he even hid a pair of tights under my pillow, and wrapped them tightly round my neck while we had sex. I was terrified.
Finally, I confided in my mum and took the kids to live with her. Wayne accepted it was over and when he moved out, we moved back in.
We maintained a civil relationship for the sake of the children. So one evening in January 2013, after we'd taken the kids shopping and he'd helped put them to bed, I agreed that he could stay over in the spare room.
Everything was fine – but the next morning he walked into my bedroom, ripped my nightclothes off and raped me. That was the final straw. I went to a Sexual Assault Referral Centre (SARC) and told them everything. With their help, I reported it to the police too.
Wayne was charged with a string of sexual offences against both me and another victim, who he'd abused before he'd even met me. It made me feel sick
to learn I wasn't the only victim.
And there was worse to come. At Newcastle Crown Court in November 2013 Wayne pleaded guilty to seven counts of rape and one of assault in relation to me. But to my shock he also admitted two counts of inciting a child to commit sexual activity. He had stooped lower than I could ever have imagined.
He denied the rape and attempted rape of the other woman, but a jury found him guilty on both counts. Wayne was sentenced to 19 years in jail. Judge James Goss told him: 'You are manipulative, controlling and domineering. Your offending has had an enormous and devastating impact on the lives of your victims.'
I'm glad Wayne is out of my life now. I feel stronger and happier than I have since I met him. I want to encourage other victims who are being abused by their partners to report them to the police. It was the best thing I ever did."
by Victoria Williams
SIGN REVEAL'S PETITIONWe are calling on the Government to provide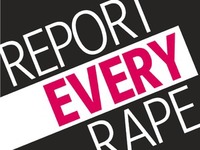 more funding for special support workers for rape victims.Independent Sexual Violence Advisors (ISVAs) are critical in providing support and knowledge to any victim who has chosen to report their attacker and may then face the harrowing ordeal of a trial and cross-examination in the witness box.There are currently only 180 ISVAs and they are greatly overstretched.We require 100,000 signatures to get our petition heard in the House of Commons, so we need your help.To make this happen, we ask that you tell your friends, family and colleagues about our campaign and share it on Facebook and Twitter.Click here to sign now and show your support. Thank you!IF YOU NEED HELPFor confidential advice and support contact Rape Crisis on 0808 802 9999 and rapecrisis.org.ukIf you would like to tell your story, completely anonymously, please email reporteveryrape@revealmagazine.co.ukShow your support and join us on twitter @revealmag #reporteveryrape