Clare*, 26, was a teen living away from home for the first time when she was attacked in the worst way...
"Being sexually abused and raped is one of the most distressing and confusing things that has ever happened to me.
Because it wasn't at the hands of some stranger, an evil faceless man. I was attacked by a lad I met at uni, someone I thought was a friend.
Aged 18, I'd just moved into halls of residence and Joe* lived just down the corridor. Everyone on our floor became friendly, going clubbing together and drinking tea in each other's rooms.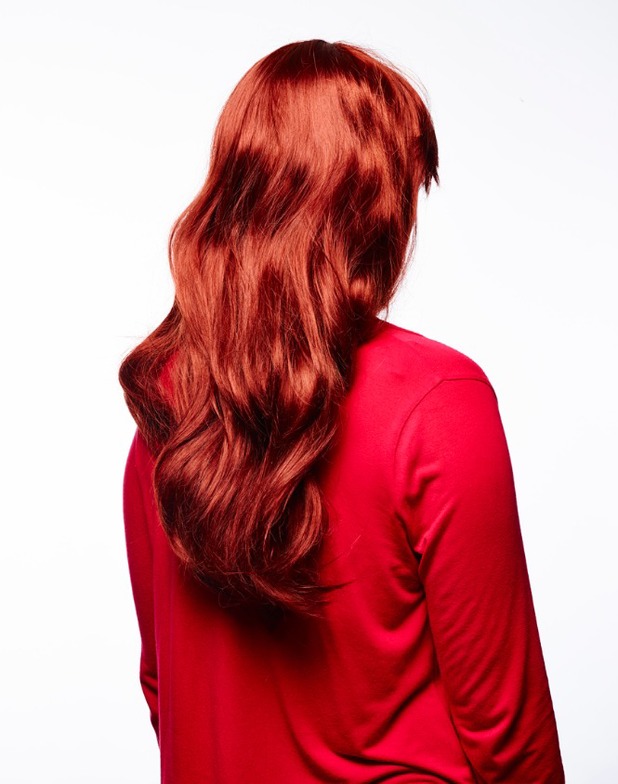 It was about a month later when he first abused me. I can barely remember anything about it – I think I completely blocked it out – apart from crying afterwards and him trying to comfort me.
Had I misunderstood what had happened? Not said "no" clearly enough? But I had said it. Several times. And I was in tears. So why was he trying to make me feel better after what he'd done?
Over the next three months, the abuse continued. But whenever I told him 'no', or begged him to stop, he'd ask 'yes?', as if that was what I'd said. My head spun.
I tried to avoid him but the only people I knew were friends with him too and they started to question why I wasn't inviting him out. Bewildered and still in complete denial, I didn't know what to tell them.
I started isolating myself, barely able to look at anyone, and I also started throwing up after meals.
One night in December, I was ill in bed when he texted, asking if he could come to look after me. 'No, I don't want you to try anything,' I replied.
'How can you think that of me? I'd never do anything to hurt you,' he texted back.
Within minutes, he was banging on my door.
At first I said "no", but when he wouldn't go away I became terrified someone would hear. Eventually I opened the door.
He sat next to me on my bed, touching me, abusing me. By the time he started raping me, I was sobbing uncontrollably.
This time, even Joe couldn't convince himself he was doing this with my consent, and he stopped halfway through.
A few days later, I was emailing a friend when I blurted out that I'd been raped. It was the first time I'd admitted to myself that this was what had happened.
Slowly, I started to open up to my friends at uni about what Joe had done to me. A couple of them stood by me but others refused to believe me.
'Why haven't you called the police?' they asked. 'And why did you let him into your room?'
It was hard to explain how manipulated – brainwashed – I'd felt during those months. I could hardly understand it myself but that didn't stop me from being angry at them for taking his side.
At the end of the year, I dropped out of university and got a job in a local cinema. It took years for me to build up my confidence again.
I wanted to help other women, use my experience for something good, but volunteering with other rape victims was too heartbreaking, so I started working with sufferers of domestic violence.
Now, I tell everyone that I was raped when I was 18. It's part of who I am.
I believe that being raped doesn't have to ruin you, but you have to accept it happened.
So that's why I've come forward to tell my story – we need to talk more about rape, so people don't automatically dismiss it, so that it's not seen as impossible that normal people can do such bad things. Because they do."
SIGN REVEAL'S PETITIONWe are calling on the Government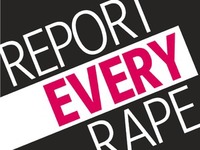 to provide more funding for special support workers for rape victims.Independent Sexual Violence Advisors (ISVAs) are critical in providing support and knowledge to any victim who has chosen to report their attacker and may then face the harrowing ordeal of a trial and cross-examination in the witness box.There are currently only 180 ISVAs and they are greatly overstretched.We require 100,000 signatures to get our petition heard in the House of Commons, so we need your help.To make this happen, we ask that you tell your friends, family and colleagues about our campaign and share it on Facebook and Twitter.Click here to sign now and show your support. Thank you!IF YOU NEED HELPFor confidential advice and support contact Rape Crisis on 0808 802 9999 and rapecrisis.org.ukIf you would like to tell your story, completely anonymously, please email reporteveryrape@revealmagazine.co.ukShow your support and join us on twitter @revealmag #reporteveryrape