Abigail*, 21, managed to get the vital proof that made it possible for police to track down her attacker.
"I don't know what it was about the man in the subway but the minute I saw him, I panicked. I don't know if it was his posture or the way he was walking straight at me, but I knew something wasn't right.
And my instincts were correct. Moments later, he was trying to rape me.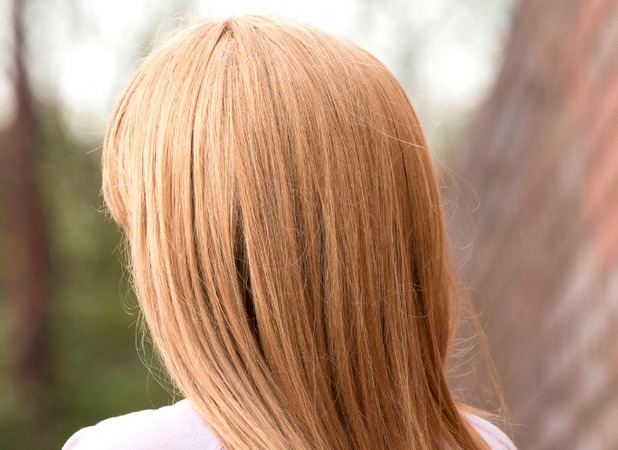 I wasn't out late, drunk, or wearing a short skirt – none of those stereotypes. In fact, I'd just been visiting my grandma like I always did on a Sunday afternoon.
At 5.30pm I left her house. I put in my earphones and started the three-mile walk home I'd done thousands of times.
But this afternoon, in November 2013, as I reached the subway under the motorway, I spotted the suspicious-looking man walking towards me.
Quickening, I passed him and breathed a sigh of relief as I walked into the open air.
But just then, he grabbed my shoulders and threw me onto the grass verge. When I screamed, he punched me and the roaring traffic drowned out my cries for help.
As he dragged me back into the subway, I grabbed my phone and dialled 999. But, seeing what I was doing, he grabbed the mobile and threw it against the wall.
'Shut up,' he shouted as I continued to call for help. He was huge, much bigger than my 5ft frame, but I punched him with every ounce of strength I could muster.
No matter how hard I pushed, kicked and struggled, he didn't flinch. He started pulling my jeans and forcing his hands down my trousers.
Feeling sick, I realised what was going to happen. But as I struggled more, he cracked my head on the ground. I was never going to be able to fight him off.
Then I had an idea. I couldn't stop him from raping me but I could do what I could to ensure the police could catch him.
So I pushed my finger into his mouth, scraping the inside of his cheeks with my nails, hoping to get enough skin cells under them for the police to identify his DNA.
Then I bit down on his finger. The taste of his blood made me sick but I knew the police could use it to pinpoint him.
Spurred on by my efforts, I jabbed my fingers into his eyes and managed to squirm out from under him.
Thankfully, a cyclist rode into the subway and stopped, staring at my matted hair and bloodied face.
Leaping up, the attacker grabbed my handbag. 'That's the last time I take you out!' he shouted, before running off.
The cyclist stayed with me until the police arrived and I was taken to a sexual assault referral centre, where medics scraped underneath my fingernails and took swabs of the blood from my mouth.
Three days later, Phillip Williams was arrested at his home in Oldham, Greater Manchester.
Police matched his DNA to that taken from me and this February, Williams, 46, appeared at Bolton Crown Court and pleaded guilty to attempted rape, committing an offence with intent to commit a sexual offence, sexual assault by penetration and robbery.
He was sentenced to a total of 12 years in prison.
Six months on, although I suffer flashbacks and anxiety, I'm gradually piecing my life back together.
To this day, I've no idea how I managed to think clearly enough to get his DNA. I'm glad it paid off and there's one less attacker on the streets. The more we report attacks, the more women we can protect in future."
By Saskia Murphy
SIGN REVEAL'S PETITIONWe are calling on the Government to provide more funding for special support workers for rape victims.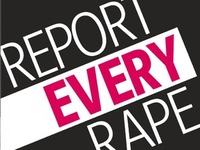 Independent Sexual Violence Advisors (ISVAs) are critical in providing support and knowledge to any victim who has chosen to report their attacker and may then face the harrowing ordeal of a trial and cross-examination in the witness box.There are currently only 180 ISVAs and they are greatly overstretched.We require 100,000 signatures to get our petition heard in the House of Commons, so we need your help.To make this happen, we ask that you tell your friends, family and colleagues about our campaign and share it on Facebook and Twitter.Click here to sign now and show your support. Thank you!IF YOU NEED HELPFor confidential advice and support contact Rape Crisis on 0808 802 9999 and rapecrisis.org.ukIf you would like to tell your story, completely anonymously, please email reporteveryrape@revealmagazine.co.ukShow your support and join us on twitter @revealmag #reporteveryrape