Rebecca Leyland, 21, from Lancashire, was abused by her aunt's boyfriend as a five-year-old. Having her own daughter finally gave her the strength to seek justice.
"I was so young when I was raped, I didn't even know what it was.
Until I was five, I had a happy childhood. My mum, Sandra, now 43, brought me up after splitting from my dad when I was a baby. Mum was close to her sister, my auntie Jacky, and I spent a lot of time with my cousins. I felt loved and safe, surrounded by family.
My auntie's boyfriend, Frederick Roskell, would take us kids out for the day. He was a bus driver and we'd clamber on board for a day at the park or beach.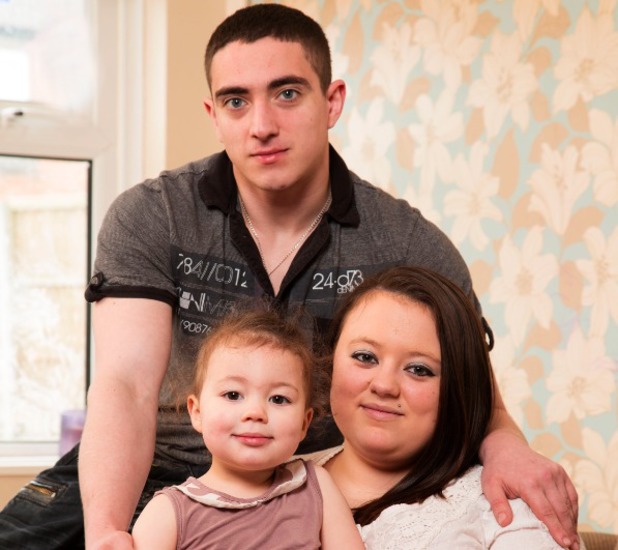 However, his favourite place to take us was the local cemetery. Just young kids, we didn't think it was creepy – in fact, surrounded by high trees and with so few people around, it was perfect for our games of hide and seek.
But one afternoon, when all the others had jumped off the bus, Frederick, then 40, held me back. His big, bulky body loomed over me, then he pinned me down.
Only five years old, I was too small and weak to push him off. He raped me on the back seats of that big yellow school bus.
Of course, I didn't know what was happening. All I knew was it hurt. I just wanted my mum.
When it was over, I was crying as Frederick dragged me off the bus into the cemetery. He pointed to two graves. 'That's my mum and dad,' he hissed, coldly. 'If you tell anyone, I'll bury you next to them.'
Terrified, I promised I wouldn't say anything. After that, Frederick abused me whenever he could. I wanted to tell someone but I was so scared he'd fulfill his threat that I stayed silent for two long years.
When I was seven, Frederick disappeared.
'He and your auntie split up,' Mum explained. 'He's gone.'
And just like that, it was over. No more bus trips, no more pain, no more wondering if I was a bad girl.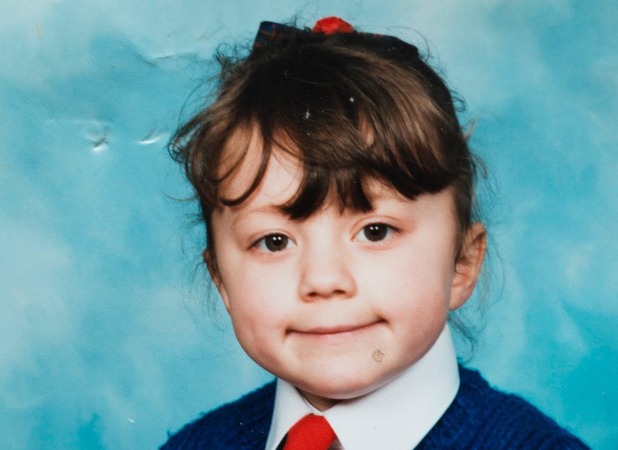 But what Frederick did stayed with me. As I got older I suffered flashbacks and refused to get on a bus. I'd hide until the school bus left, then walk home.
I suffered depression and anxiety attacks, my dreams were filled with images of the yellow bus, the cemetery and Frederick's evil face.
Then, in October 2007, aged 15, I met Anthony Andrews, then 17, at a Halloween party. Kind, sensitive and caring, he was my first proper boyfriend. Though I loved him, six months later I still couldn't bring myself to be alone with him. I got freaked out if he suggested venturing too far away from my mum or going out after dark.
I didn't want him to think I was crazy so I decided the only way I could explain the way I was, was to tell him what I'd never told anyone: the truth.
'My auntie's boyfriend raped me,' I confided. All my fears he wouldn't believe me or run a mile disappeared as Anthony held and soothed me.
He convinced me to tell Mum too, who encouraged me to go to the police. But by now, over a decade had passed and I was worried they wouldn't believe me, that people would label me a liar. Even now, Frederick's threat rang clear in my head.
'I want to forget it happened,' I told her.
But that was impossible. Whenever I saw a man of Frederick's age and build, my heart pounded with fear.
Aged 18, I fell pregnant and our beautiful daughter Alexis arrived in March 2011. When the midwife placed her in my arms, I felt an instant rush of love and an overwhelming urge to protect her.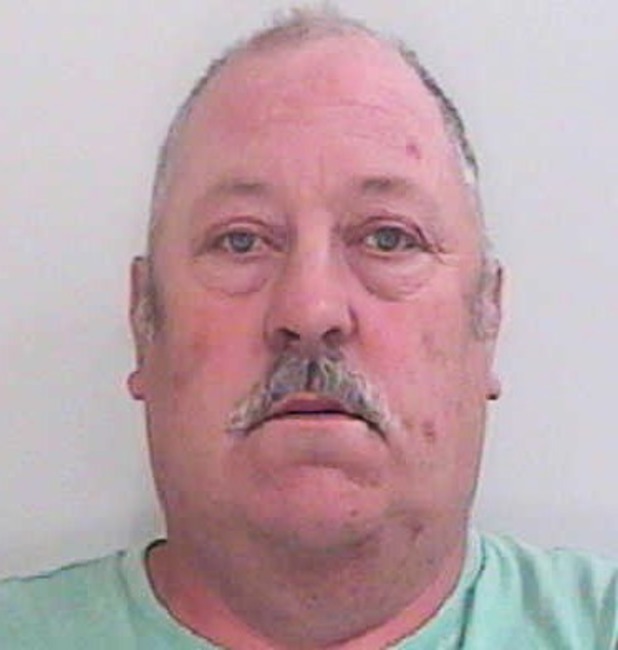 That's when I knew I had to report Frederick. I couldn't let him abuse any more innocent children. Gripping Anthony's hand, I walked into the police station a month later. Reliving every detail to a stranger was awful but I wanted Frederick locked up for what he'd done.
The police launched an investigation and Frederick was arrested. For two years we remained in limbo, waiting for the trial.
Finally, in July 2013, Frederick Roskell, 56, appeared at Preston Crown Court charged with six counts of sexual assault of a child under the age of 13, and rape of a child under 13 – me.
He denied the charges, so I was forced to give evidence via video link. Another victim came forward too and Frederick was found guilty on all charges.
I was so relieved but part of me felt that I needed to go one step further. Last August, I was in court to look him in the eye as he was sentenced to 16 years in jail. He looked weak and pathetic as he fought to avoid my gaze. In that moment I realised I was no longer scared of him.
Leaving the court, I felt a huge weight lifted. The nightmares have stopped though I still suffer with anxiety. But I have a lot to look forward to – Anthony proposed last year and our lovely Alexis, now three, brings me so much joy.
My rapist may have stolen my childhood, but by reporting him, I stopped him taking away my future."
By Cher Heasmer
SIGN REVEAL'S PETITIONWe are calling on the Government to provide more funding for special support workers for rape victims.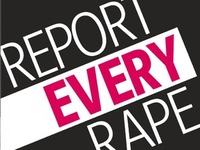 Independent Sexual Violence Advisors (ISVAs) are critical in providing support and knowledge to any victim who has chosen to report their attacker and may then face the harrowing ordeal of a trial and cross-examination in the witness box.There are currently only 180 ISVAs and they are greatly overstretched.We require 100,000 signatures to get our petition heard in the House of Commons, so we need your help.To make this happen, we ask that you tell your friends, family and colleagues about our campaign and share it on Facebook and Twitter.Click here to sign now and show your support. Thank you!IF YOU NEED HELPFor confidential advice and support contact Rape Crisis on 0808 802 9999 and rapecrisis.org.ukIf you would like to tell your story, completely anonymously, please email reporteveryrape@revealmagazine.co.ukShow your support and join us on twitter @revealmag #reporteveryrape