Hannah*, 27, was followed home after a night out, then attacked in the place she should have felt safest…
"Your home is the one place you feel safe. At night you lock the doors and believe that all the evil and trouble in the world is outside.
But all that changed for me in February 2013, when I was raped by a stranger in my own home. It turned my life upside down and I've never been the same since.
I'd arranged for Mum and Dad to babysit my five-year-old, so I could go out to celebrate a friend's birthday. It was the first time I'd been clubbing in ages and I couldn't wait.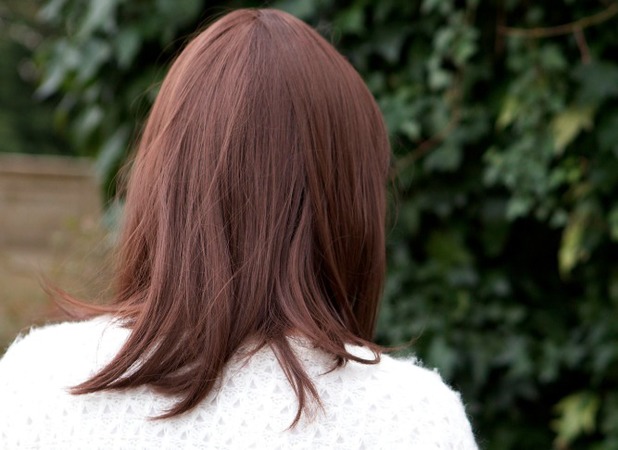 We had a fab night, dancing and downing cocktails. But by 2am, I was shattered. My friends wanted to keep partying, so I caught the night bus home alone.
On the bus a man sat next to me. He started chatting, trying to be friendly.
After 45 minutes, I arrived at my stop. The man followed me off the bus and was offering to walk me home.
'No, I'm fine,' I told him but he carried on walking alongside me. Feeling uncomfortable, I stopped at a petrol station, hoping to shake him off. But he even followed me in there.
Turning onto my road, I thought I'd lost him and I hurried towards my front door. But as I turned the key, he was suddenly next to me, pushing me inside. Slamming the door shut behind us, he threw me to the floor.
I screamed at him to get out but before I could stop him, he was on me, pinning me down and tearing at my clothes.
I kicked and screamed but as I struggled, he banged my head against the wall and pressed down on my throat, leaving me struggling to breathe.
Then he raped me.
'Thank you,' he said afterwards, before grabbing my mobile and running off.
The attack had left my clothes in tatters. Shaking, I scrambled around for some new ones, then ran to the garage for help.
As the cashier called the police, I broke down sobbing. None of it felt real as the police arrived and took me to the station. They photographed my injuries – two black eyes and scratches and bruises on my neck and arms – and questioned me in detail.
Within a week, the police had caught my vile rapist, identifying him from CCTV at the garage and along the street. They'd also matched his DNA to the semen taken from me.
But, despite the evidence, Frederick Anderson Ehouni, then 39, pleaded not guilty and the case was taken to trial.
In August 2013, I went to Woolwich Crown Court and, shaking with nerves, gave evidence from behind a screen.
Finally, Ehouni was found guilty of rape and the theft of my phone. I returned to court a month later to see him sentenced to 15 years in prison and deportation back to Ivory Coast once he served his time. I had justice.
One year on, although I suffer from panic attacks and flashbacks, I'm gradually piecing my life back together. But I'm glad I found the courage to report what happened.
The police have told me there may be further victims of his. If there are, I hope that by telling my story, they may be encouraged to come forward.
At least now he's where he belongs. Behind bars."
By Fiona Locke
SIGN REVEAL'S PETITIONWe are calling on the Government to provide more funding for special support workers for rape victims.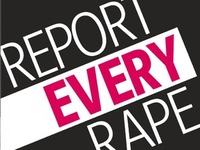 Independent Sexual Violence Advisors (ISVAs) are critical in providing support and knowledge to any victim who has chosen to report their attacker and may then face the harrowing ordeal of a trial and cross-examination in the witness box.There are currently only 180 ISVAs and they are greatly overstretched.We require 100,000 signatures to get our petition heard in the House of Commons, so we need your help.To make this happen, we ask that you tell your friends, family and colleagues about our campaign and share it on Facebook and Twitter.Click here to sign now and show your support. Thank you!IF YOU NEED HELPFor confidential advice and support contact Rape Crisis on 0808 802 9999 and rapecrisis.org.ukIf you would like to tell your story, completely anonymously, please email reporteveryrape@revealmagazine.co.ukShow your support and join us on twitter @revealmag #reporteveryrape