Two rapes a week are committed by people on bail. Terrifyingly, when Kira Dixon, 28, from Glenrothes, Fife, reported her boyfriend for attacking her, he raped another woman while awaiting trial
'I was raped by my first love. There's something powerful about the first time you fall for someone – when your stomach flips every time you think of them and you get butterflies when you kiss. Those feelings don't last forever but you never forget them.
Maybe that's why I stayed with David for so long. Why I tolerated so much and forgave him so many times.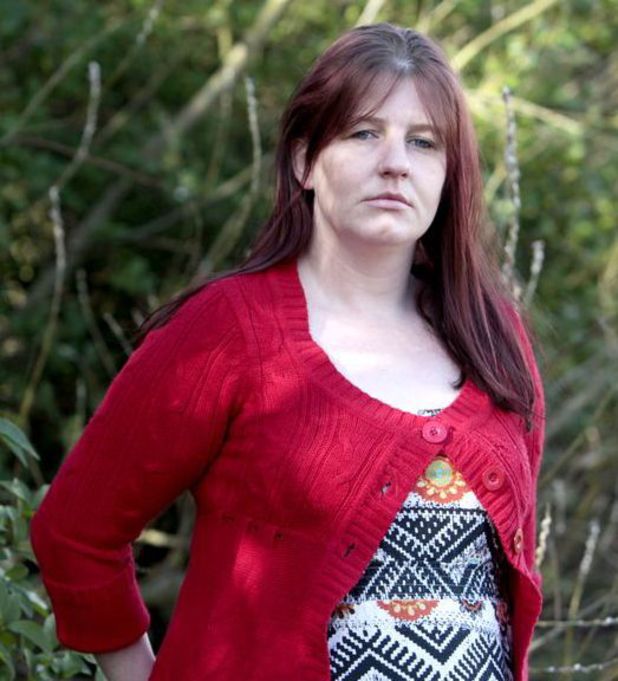 We'd met through friends when I was 17. Like most relationships at that age, it hadn't lasted. But even though I'd had other relationships and given birth to my daughter in 2005, I'd never forgotten David. So five years on, when I was a single mum and we rekindled our relationship, I was over the moon.
Things moved quickly as we fell in love all over again, and within months we were living together. But after four months of bliss, the cracks soon began to show.
David had developed a temper and he flew off the handle at the smallest thing. Looking back, I should have turned around and shut the door on him. But hindsight is a wonderful thing and I was desperately in love.
In July 2011, I found out I was pregnant. It was unexpected but we were delighted at the prospect of having a child of our own.
But as my bump grew, so did David's rage. One night, when I was seven months pregnant, he came home drunk. After we'd started bickering, he tried to punch me in the stomach. I was stunned and scared, and David left.
But, despite getting the police involved, within a matter of weeks he was using our baby scans as an excuse to see me. And I wanted to forgive him – after all, I was having his child. Maybe it had just been a one-off, I convinced myself.
Despite us getting back together, I wanted to take things more slowly this time. So when he tried to have sex with me, I told him no. But when I woke the next morning, my pyjama bottoms were twisted.
Feeling uneasy, I told myself I'd probably been tossing and turning, but I couldn't stop thinking about it. David had stopped, hadn't he? Too scared to think about what could have happened, I dismissed my worries as ridiculous and forced myself to stop thinking about them.
I was so exhausted by my pregnancy, I was sleeping like a log – and I had no memory of what was happening while I was unconscious.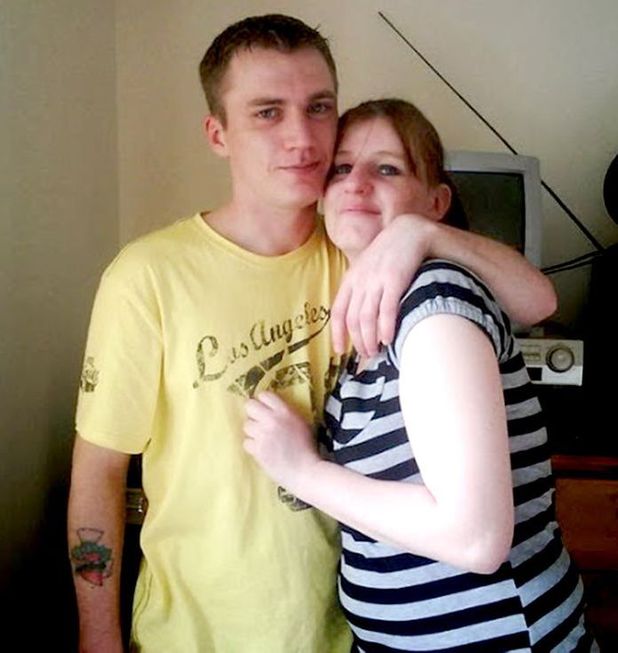 Then, less than a week later, the maternity leggings I'd worn to bed were on the floor when I woke up. "You probably kicked them off in your sleep," David said.
By now, I was scared about what was going on. A few nights later, my worries were confirmed. I was half-asleep when I felt hands yanking my knickers aside. My body froze but my mind was racing. What was David doing?
Within minutes, he was having sex with me. I was too horrified to cry out or fight back.
Eventually, the nightmare was over and he rolled over to carry on watching TV on his laptop while I lay there, frozen in humiliation.
As odd as it sounds, it made me question myself. Was what David had done OK? Was it actually rape? Yes, we were in a relationship, but I hadn't consented to the act. I hadn't wanted to have sex.
Over the next few months, David continued with his disgusting behaviour. But, no matter how scared I was and how many times I lay trembling in the dark, I never confronted him.
In March 2012, I gave birth to a perfect little girl. Looking into her tiny face, I knew I had to leave David. Having no dad for her was better than letting David near my precious children.
But by now I was terrified of him and it took me a year to find the courage to leave. Eventually, the final straw came last March.
David was angry and lashed out, hitting me in the face with a heavy bag, before fleeing the house.
Within hours, I had an angry black eye. Looking at myself in the mirror, I knew this was it. I went straight to the police and told them everything that had happened.
At first I was nervous but, as soon as I started talking, it felt like a weight had been lifted from my shoulders. I wasn't alone any more.
David was arrested. Sickeningly, while he was released on bail, he raped another woman. He was arrested again, and his trial was set for December 2013 in Edinburgh High Court.
By then, other women had come forward to report attacks. Each victim's evidence was chilling. He had hurt and controlled them, just as he had with me.
When it was my turn to testify, I refused the offer to sit behind a screen. I wanted to be strong and face him, because I didn't have to be ashamed any more. He was the only one to blame for what had happened.
Despite denying charges of multiple rapes and violence against five different women, going back to 1998, David McDougall was finally found guilty on 14 charges, including six rapes.
The judge branded him a risk to almost every woman he met. Sentencing has been postponed but he is facing life behind bars.
As I watched David being found guilty, I admit I had mixed emotions. My feelings for him hadn't faded completely and it was horrendous to see what he had become.
But I also felt a sense of peace I hadn't felt in years. I was finally free of him.
Although I still carry the emotional scars of what he did to me, I'm growing stronger every day and I know I can get over it.'
by Emily Cope
SIGN REVEAL'S PETITIONWe are calling on the Government to provide more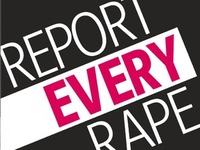 funding for special support workers for rape victims.Independent Sexual Violence Advisors (ISVAs) are critical in providing support and knowledge to any victim who has chosen to report their attacker and may then face the harrowing ordeal of a trial and cross-examination in the witness box.There are currently only 180 ISVAs and they are greatly overstretched.We require 100,000 signatures to get our petition heard in the House of Commons, so we need your help.To make this happen, we ask that you tell your friends, family and colleagues about our campaign and share it on Facebook and Twitter.Click here to sign now and show your support. Thank you!IF YOU NEED HELPFor confidential advice and support contact Rape Crisis on 0808 802 9999 and rapecrisis.org.ukIf you would like to tell your story, completely anonymously, please email reporteveryrape@revealmagazine.co.ukShow your support and join us on twitter @revealmag #reporteveryrape