Finding herself as a juror on a rape trial gave Jo*, 26, the strength to report her attacker.
"I loved going round to Jilly's* house. She'd pay me a few pounds to babysit her kids and, as she was in her twenties and I was just 12, I looked up to her.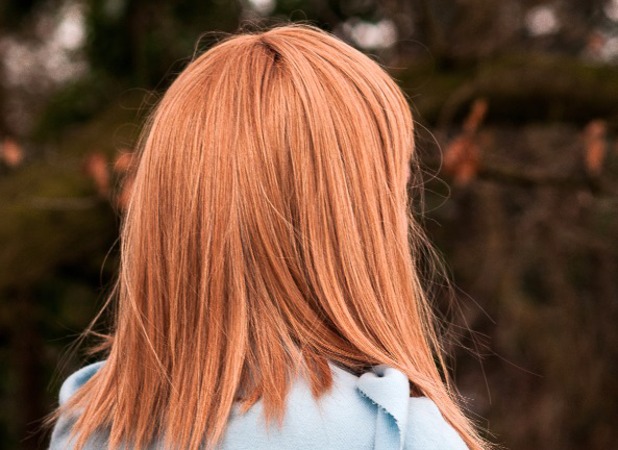 During the summer holidays, I'd often pop over with a couple of friends and we'd sit in the garden. It was innocent fun – until one day, it wasn't.
Jilly had been seeing Robert Hawkins, 39, for about a year. He said he was a policeman and always seemed friendly enough. So when, one afternoon, he brought some drinks out to the garden for me and my two friends, I didn't hesitate to accept.
'Try this,' he said, handing me a snowball. I took a sip but didn't like it, so he handed me a glass of Lambrini instead. Not used to alcohol, it went to our heads and we giggled, feeling mature.
At some point, Robert took me by the hand and led me to the bedroom. Jilly was sitting there and I realised she was drunk. I watched her swaying, my own head all fuzzy.
Worry and confusion took over as Robert undressed me. Everything swam as he removed my trousers and knickers. I expected Jilly to make it stop but Robert climbed on top of me and raped me until I blacked out.
When I came round, he told me to get dressed. Numb, I did as he said.
As Robert drove off, I found my friends – who had no idea what I'd been through – and we discovered Jilly locked in Robert's car. She'd been sick. "I've been drugged!" she yelled.
We helped her out and left. I can't recall much about what happened after that. I think I just wanted to block it out and pretend it had never happened. I distanced myself from Jilly and vowed never to tell a soul.
But I couldn't erase the horror from my memory.
I went off the rails, playing truant from school, self-harming and turning to cannabis to dull the pain.
Five years later, aged 17, I met my first boyfriend, Scott*. It took about a year before I could trust him and even then I struggled with the sexual side of things. But with his love and protection, I grew stronger.
Then in the summer of 2012, I was summoned to serve on a jury and to my shock, it turned out to be a rape trial.
Listening to the victim's traumatic story, my own terrible memories came rushing back. It struck me how brave the victim had been to report her attacker – and it made me want to do the same.
But I had another concern – what if it came out after the trial that I'd been a rape victim and the defendant got off because I hadn't told anyone?
I sent a note to the judge: 'I don't want to jeopardise the trial,' I wrote.
He informed me I could continue to sit on the jury and the day after the trial ended, I confided in Scott before walking into my local police station. A decade on from the attack, I wasn't sure they could do anything. But Robert Hawkins – a supermarket security guard, not a policeman – was arrested and charged with rape.
He pleaded not guilty, forcing me to give evidence behind a screen in court. It was harrowing but worth it when he was found guilty and sentenced to 11 years in jail. We were told he had 20 previous convictions, including rape and sexual assault.
Now, with Scott's support, I can finally move forward with my life and Robert Hawkins is where he belongs, unable to hurt anyone else."
By Sue Hardy and Su Karney
SIGN OUR PETITION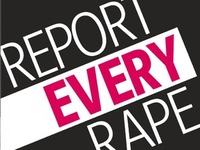 We are calling on the Government to provide more funding for special support workers for rape victims.Independent Sexual Violence Advisors (ISVAs) are critical in providing support and knowledge to any victim who has chosen to report their attacker and may then face the harrowing ordeal of a trial and cross-examination in the witness box.There are currently only 180 ISVAs and they are greatly overstretched.We require 100,000 signatures to get our petition heard in the House of Commons, so we need your help.To make this happen, we ask that you tell your friends, family and colleagues about our campaign and share it on Facebook and Twitter.Click here to sign now and show your support. Thank you!IF YOU NEED HELPFor confidential advice and support contact Rape Crisis on 0808 802 9999 and rapecrisis.org.ukIf you would like to tell your story, completely anonymously, please email reporteveryrape@revealmagazine.co.ukShow your support and join us on twitter @revealmag #reporteveryrape