Flora Lyimo, 39, from London, was attacked by a man she'd just met. Four years later, when other women came forward, she saw her rapist jailed.
"I first met Brian Witty in October 2008. He started talking to me in a bar, as I was waiting for a friend. He was friendly, polite and offered me a drink when my friend eventually called to say she couldn't make it. So when he took my number and asked me out for a drink the next day, I said yes.
We went to a pub but almost immediately, Brian told me to drink up, saying that he was starving and that we should go back to his for a takeaway.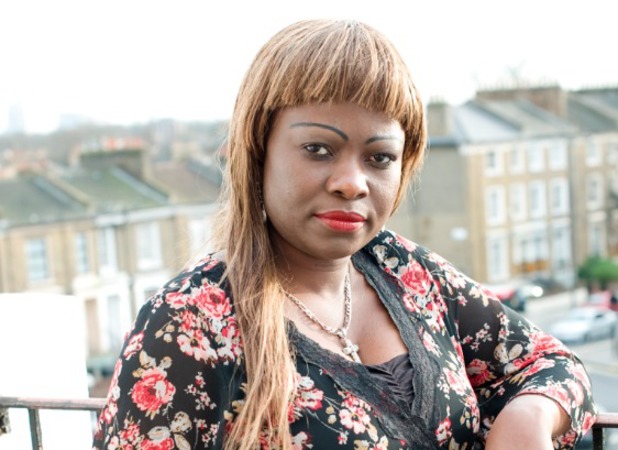 At his flat, I noticed his shelves were lined with toy soldiers. I thought it was unusual for a grown man but he explained he was a Territorial Army captain and got to travel with his work. He even got to visit Buckingham Palace.
At that point, I was fairly impressed – but not at all hungry. So when he asked what food I wanted, I just asked for special fried rice. Looking concerned, he said I could share some of his curry.
After he'd ordered, he brought me a glass of wine and poured himself a pint of beer. But instead of sitting next to me on the sofa, he started pacing in and out of the room.
I felt awkward, nervous even. He said he was trying to book a holiday online but something felt wrong.
Eventually, Brian took me over to the balcony to show me the view of the River Thames. But as we gazed out, he suddenly turned to me and said: 'I could kill you here and dispose of your body and no one would ever know.'
I felt sick. Even when he laughed and told me he was joking, I just wanted to leave.
But equally, I didn't want to make him angry. I could tell there was something not right with Brian and I didn't want to make things worse.
I debated making a run for it but I was scared the door would be locked.
So when he told me to sit on the sofa, I did. He disappeared into his bedroom and reappeared, wearing just his boxer shorts. He was obviously aroused.
Abruptly, he kissed me. I had no idea what to do. Then, just as abruptly, he got up again and disappeared into the other room.
As the minutes ticked by, I tried to decide if I had time to escape. Was it a trap? Was he waiting for me to try and flee? If he really was a soldier, he'd be able to hurt me. I was so scared I couldn't think straight.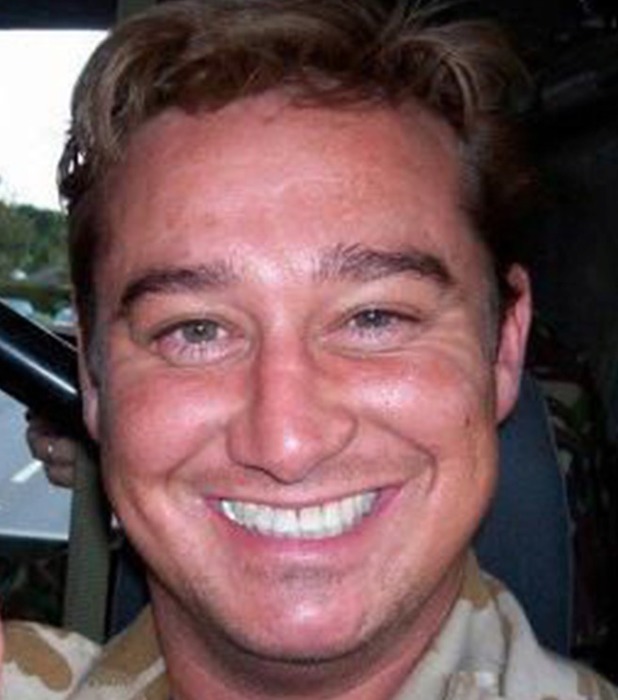 When he returned, he pulled down my jeans and raped me on the sofa, forcing my hands above my head so they burnt against the radiator. As he attacked me, he kept swearing and shouting racist comments.
I didn't dare resist him. If he was willing to rape me, he could just as easily kill me.
When he finished, he walked into the other room again and I ran to the bathroom, crying hysterically, wondering what on earth I was going to do.
Minutes later, the takeaway arrived and he called me to come out before it went cold.
Plucking up my courage, I opened the door and told him I had to go.
'What about your special fried rice?' Brian asked, looking genuinely surprised.
As I insisted I had to go, he threw my rice down and began to swear. Now I knew I had to go. So I ran to the door, calling 999 as I went.
Because I didn't know where I was, the operator told me to go to a nearby house. Thankfully, some people let me in and I stayed there until the police arrived and arrested Brian. Then, I was taken to a police station for forensic tests.
I presumed he would be brought to justice, so I was stunned when the police told me the case was being dropped due to a lack of evidence. Brian had told them the sex had been consensual.
I was devastated. I'd been through so much – and no one believed me.
The attack left me a wreck. I was terrified he'd track me down. The only door in my flat with a lock was the bathroom, so I'd curl up and sleep in there.
Then in 2011, I got a call from a policeman. They'd arrested Brian for raping another woman and asked if I'd be prepared to give evidence. I was shocked but relieved I had a shot at justice.
At the trial in May 2012, I gave evidence from behind a screen. It was one of the hardest things I'd ever done but it was worth it, because on 25 May 2012, Brian Witty, 43, was convicted of three counts of rape and one count of sexual assault
by penetration.
He was told he'd serve a minimum of eight years in prison.
And that wasn't the end of it. In the following days and weeks, other victims came forward. They'd seen Witty on the news and finally had the courage to report what he'd done to them.
On 18 June 2013, he was sentenced to life imprisonment after being found guilty of three more offences. He was ordered to serve a minimum of 12 years.
I am still angry – if the first police team had believed me then that monster might have been brought to justice much earlier and other victims would have been spared.
I'd urge anyone who has been raped to report it immediately. If they don't, men like Brian Witty will keep on getting away with it."
By Mark Christy
SIGN OUR PETITION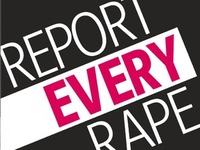 We are calling on the Government to provide more funding for special support workers for rape victims.Independent Sexual Violence Advisors (ISVAs) are critical in providing support and knowledge to any victim who has chosen to report their attacker and may then face the harrowing ordeal of a trial and cross-examination in the witness box.There are currently only 180 ISVAs and they are greatly overstretched.We require 100,000 signatures to get our petition heard in the House of Commons, so we need your help.To make this happen, we ask that you tell your friends, family and colleagues about our campaign and share it on Facebook and Twitter.Click here to sign now and show your support. Thank you!IF YOU NEED HELPFor confidential advice and support contact Rape Crisis on 0808 802 9999 and rapecrisis.org.ukIf you would like to tell your story, completely anonymously, please email reporteveryrape@revealmagazine.co.ukShow your support and join us on twitter @revealmag #reporteveryrape