In order to move on, Jo Nodding, 40, from Lincolnshire, needed to make peace and come face to face with the man who attacked her
'Most people don"t understand why I met up with my rapist five years after he attacked me, much less why I forgave him. But for me, it was the best thing I could have done.
Because after Sean* attacked me, I was terrified. A wreck. Meeting him gave me the chance to move on, put the attack behind me. I could turn him from the horrifying figure of my nightmares back into what he was – just a regular man who"d committed a horrific crime.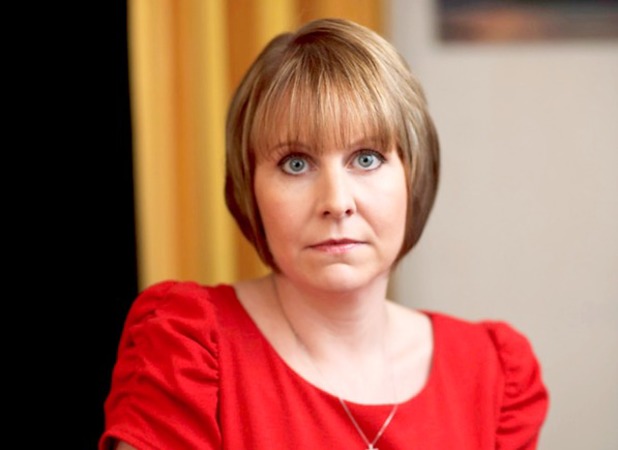 I worked in a large building and I"d seen Sean around but we"d never spoken. One day in August 2004, I was having lunch when he walked into my office. I said hello but, instead of replying, he lunged at me, athrowing me to the ground.
He was so aggressive, I couldn"t get away. As he started to rape me, I lay helplessly.
I just wanted Mike, my husband, to come and protect me from this horror.
When it was over, Sean grabbed my car keys and ran. Shaking, I called the police.
Moments later, two female colleagues returned to the office. I told them I"d been raped and while one put her coat around me, the other called Mike.
Police were soon everywhere and Mike, 42, was by my side. I was taken to hospital, where I was examined.
I didn"t get home until 11pm and an hour later, the police called. They"d arrested Sean after he"d crashed my car.
In those few minutes, my life changed beyond recognition. I didn"t know how to feel better, what to do to fix myself. I couldn"t talk about it, I felt too embarrassed. I was no longer me.
And Mike was traumatised too. "I"m your husband, I should have been able to protect you," he kept saying. He felt he"d let me down.
Initially, Sean denied rape but in January 2005, five months after the attack, DNA evidence proved I was telling the truth and he changed his plea to guilty.
Sean, who can"t be identified due to a court ruling, was sentenced to life.
I was there to see him sentenced, to try and get closure. But it didn"t change anything. I was still tormented by memories. I had no confidence, I couldn"t go out. I couldn"t laugh freely. Mike had no idea how to help me and I was just as lost.
A year after the attack, my liaison officer mentioned "restorative justice".
It"s where victims and assailants meet, which helps the victims forgive and the assailants understand the repercussions of their crimes.
I knew I wasn"t ready to do it yet – but the idea intrigued me. Mike couldn"t understand, though. "Why would you want to do that after what he"s put us through?" he asked. He was still hurting.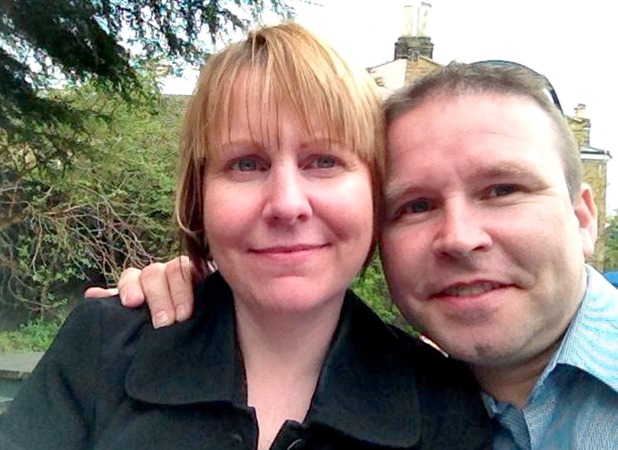 Three years later, my liaison officer mentioned Sean was doing "empathy" work, meeting victims of other crimes. It made me angry. He needed to meet his victim to see what he"d done to me.
In September 2008, I mentioned it to Mike again. He still hated the idea but I knew if I didn"t do it, I might never heal.
So my liaison officer started the process and, when Sean agreed to meet me, I burst into tears. This was my chance to move on.
I had several preparatory sessions, where I discussed what I was going to say. I wanted him to know exactly what he"d done to me and my family, so if he did get out of prison, he wouldn"t rape anyone else.
We even made ground rules – not to interrupt one another, to maintain eye contact and give each other breaks.
Because of his feelings, I"d decided not to tell Mike until it was over.
In January 2010, Sean and I were ready to meet. I arrived early and laid the room out, with two sofas facing each other. This was my meeting and I was the one in control, unlike the last time I"d been in the same room as Sean.
Sean was taken in first, then I was called in. My heart pounded as I opened the door. There he sat. Not intimidating, or scary. In fact, he looked lost.
"Thank you for coming," I began. I talked through how he"d made me feel and as I told him I"d thought he was going to kill me, tears streamed down his cheeks.
"It wasn"t just me you hurt," I said. "You hurt my husband, my family. If you ever get married, I hope you never have to go through what my husband"s been through."
We talked for an hour and a half and at the end, Sean looked me in the eye. "I"m sorry," he said. It was what I"d longed to hear for years.
Then I said something I hadn"t planned to say: "I forgive you and, if you haven"t already, you should forgive yourself."
"Thank you," he stuttered through tears.
From that moment, I was a new person. The closure I"d longed for in court was finally mine.
It took me three months to tell Mike. I wanted him to see the new me first, so he"d know it had been worth it.
"I can see the change," Mike smiled. "You did the right thing."
I was relieved. However awful it was to have lied to Mike, meeting my rapist had given me back my life.
Now, I give talks about the importance of restorative justice and work with prisoners to show them the consequences of their actions.
I want others to have the closure I did.'
by Kim Willis and Sarah Whiteley
To find out more about restorative justice, click hereSIGN OUR PETITIONWe are calling on the Government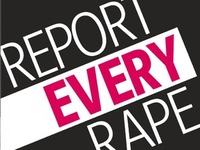 to provide more funding for special support workers for rape victims.Independent Sexual Violence Advisors (ISVAs) are critical in providing support and knowledge to any victim who has chosen to report their attacker and may then face the harrowing ordeal of a trial and cross-examination in the witness box.There are currently only 180 ISVAs and they are greatly overstretched.We require 100,000 signatures to get our petition heard in the House of Commons, so we need your help.To make this happen, we ask that you tell your friends, family and colleagues about our campaign and share it on Facebook and Twitter.Click here to sign now and show your support. Thank you!IF YOU NEED HELPFor confidential advice and support contact Rape Crisis on 0808 802 9999 and rapecrisis.org.ukIf you would like to tell your story, completely anonymously, please email reporteveryrape@revealmagazine.co.ukShow your support and join us on twitter @revealmag #reporteveryrape