After Jen*, 24, stormed out of a taxi, she was viciously attacked by a stranger…
'The one thing I loved about my boyfriend Adam* was that, after 10 months together, we never argued. So it seems even more cruel that the one night we did, in September 2011, it led to me being raped.
Adam's parents had offered to look after my daughter, from a previous relationship, so that we could go out, just the two of us. We spent our rare evening off chatting and giggling, drinking vodka and colas.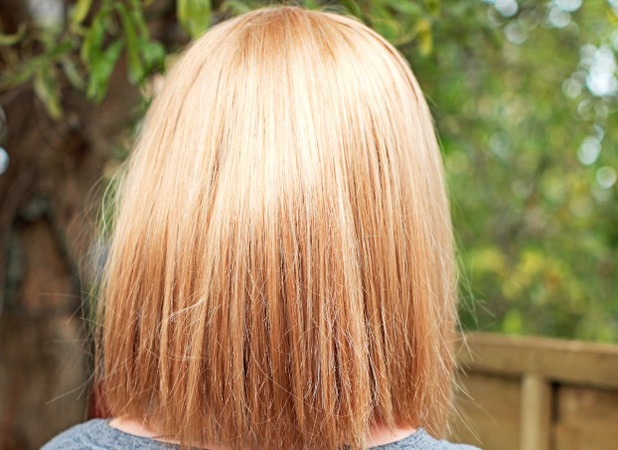 But towards the end of the night a girl approached Adam and flirtily whispered in his ear. Usually I trusted him but this time I saw red and accused him of flirting back. By the time we got into a taxi, we were squabbling like kids.
It was so silly, I can barely remember the details but halfway home, I snapped. "That's it, stop the car, I'm getting out!" I shouted.
As the taxi driver pulled over, I threw open the door, expecting Adam to pull me back in. So when they pulled away without me, I was crushed.
It was 12.30am and I didn't intend to walk the 20 minutes home alone. I'd just wanted to make a point.
Feeling sorry for myself, I collapsed into a passageway and burst into tears. I was so upset I barely heard my phone ring. It was Adam. "Where are you? Get in a taxi."
Still grumpy, I told him to come and get me and, when he refused, I hung up.
A young lad on a bike slowed down as he passed and asked if I was OK. He sat down next to me. "Where are you staying tonight?" he asked, nuzzling closer. "Why don't you come back to mine?"
Before I could reply, he tried to kiss me. Standing up, I tried to push him away but he blocked me, then pushed me to the ground. I screamed for help, hoping someone from the nearby main road would hear me but he hissed: "If you don't shut up, I'll snap your neck."
I begged him to stop as he pulled down my knickers, then raped me.
Within a few minutes a man ran over, yanked the guy off me and punched him in the face. Crawling into a ball, I sobbed hysterically as my rapist ran away.
A woman put her arm around my shoulders and told me the police were on their way. Just as they arrived, my attacker casually strolled back for his bike.
"That's him," I gasped and the police arrested him. We were both taken to the station, where Adam met me.
"It's my fault," he blurted guiltily as I broke down in his arms. "If I'd stopped you getting out of the taxi, this wouldn't have happened."
Ryan Forde wasn't charged immediately so for the months leading up to the trial, I constantly looked over my shoulder.
Once, I'd loved nothing more than going out with my friends but now I hid away. Thankfully Adam was there to comfort me after every nightmare.
In April 2012, 18-year-old Forde pleaded not guilty to rape at Peterborough Crown Court. I'd thought giving evidence would be terrifying but it felt good to stand up for myself and I was relieved when the jury found Forde guilty. He was sentenced to six years. The man who'd intervened, Gatis Raktins, was awarded £400.
A year on, I'm feeling stronger. But poor Adam still can't forgive himself, no matter how many times I tell him there is only one person to blame. Neither of us could have imagined that a silly argument would end in something so sinister.'
*names have been changed
by Lauren Taylor
SIGN OUR PETITIONWe are calling on the Government to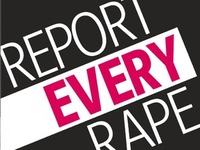 provide more funding for special support workers for rape victims.Independent Sexual Violence Advisors (ISVAs) are critical in providing support and knowledge to any victim who has chosen to report their attacker and may then face the harrowing ordeal of a trial and cross-examination in the witness box.There are currently only 180 ISVAs and they are greatly overstretched.We require 100,000 signatures to get our petition heard in the House of Commons, so we need your help.To make this happen, we ask that you tell your friends, family and colleagues about our campaign and share it on Facebook and Twitter.Click here to sign now and show your support. Thank you!IF YOU NEED HELPFor confidential advice and support contact Rape Crisis on 0808 802 9999 and rapecrisis.org.ukIf you would like to tell your story, completely anonymously, please email reporteveryrape@revealmagazine.co.ukShow your support and join us on twitter @revealmag #reporteveryrape