After suffering abuse and neglect at the hands of her own mother, Julie Stacey, 45, thought things couldn't get any worse – until a new stepdad appeared.
"For 26 years, I didn't tell a soul about my childhood. Not even my husband. I had children of my own and watched them grow into strong, confident, kind people. But not a single day went by without me remembering my past.
Mums are supposed to love their kids unconditionally – I know it was that way with my kids. But my mother, Ann Sewrey, now 66, never made me feel loved. She was always cross. She'd line my two sisters, Rachel*, now 49, Becky*, now 47, and me up in height order and accuse us of stealing something like yogurt from the fridge – something we'd never have been so foolish to risk.
'Was it you, Smelly?' she said, poking me. She never called us by our names. Then Mum grabbed my fingers and bit me. I can still remember blood trickling down my hand.
My sisters and I would clean the house until it was spotless while Mum chain-smoked and ordered us about. She had various boyfriends but my own dad wasn't in the picture. Aged seven, I thought life couldn't get any worse.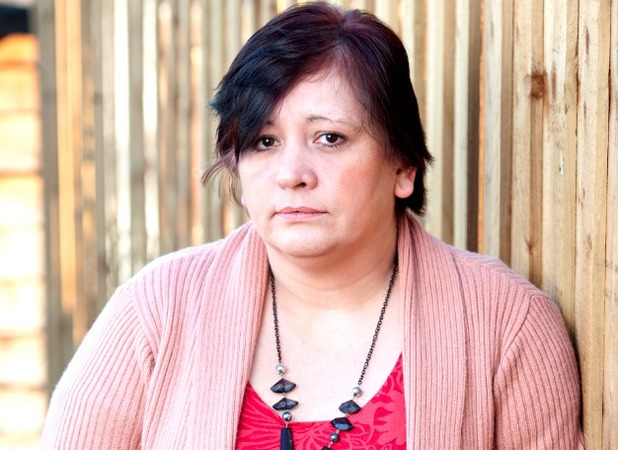 Out of nowhere, Mum married a guy called Eddie. He and his nephew, Anthony Jones, now 58, moved in. Then, as quickly as Eddie arrived, he left and Mum and Anthony got together. I hated Anthony and his eyes that watched me wherever I went.
The first time he rubbed my leg, I wriggled away. 'You're special,' he told me. 'I like you.' He'd order me to bend over, while he touched himself. He repulsed me but I was too scared to know what to do.
One morning Anthony woke and started stamping on the floorboards, as he always did to signal he wanted a cup of tea. 'Take it up to him,' Mum instructed me.
By the time I got upstairs, there was only half a cup left, I was shaking so much. I opened the bedroom door and there he was. Naked.
There was no time to run. He lunged forward and dragged me onto the bed. Clamping his hand over my mouth, he raped me. I was nine years old. 'If you tell anyone, I'll kill you,' he spat. 'I know how to get rid of you.'
I couldn't tell Mum. She'd taken to forcing my sisters and me to fight, like dogs, and invited friends over to watch us scratch, punch and pull each other's hair out. If we tried to run away she'd throw us back into the makeshift ring in the sitting room.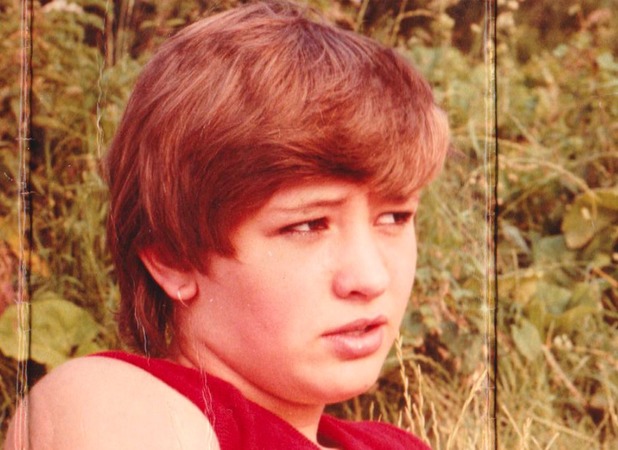 Every morning, I'd call for the girl next door on the way to school. As her mum kissed her goodbye, I had a glimpse of what family life could be like. I made a vow that when I grew up, things would be different.
But it felt like my nightmare would never end. When I was 12, I stole some of Anthony's medication and took several overdoses, frustrated when they didn't work. Social services placed me in a children's home. But for some reason, they let me go back to Mum's every weekend.
The abuse continued until Anthony lost interest in me when I was 15. Soon after that, he and Mum broke up. I was old enough to get my own place and finally no one could hurt me any more.
Then came 26 years of silence. I grew up, married Ron and had Melanie, 25, twins Gemma and Shane, 23, and Nikita, 20. Just as I'd vowed, it was different with my kids. I gave them all the love I'd missed out on.
Although Anthony was out of our lives, Mum was still around. My kids called her Cruella for the nasty way she spoke to them. But I still couldn't bring myself to cut her out of my life.
In time, the memories I'd tried so hard to block out came back and I'd wake up drenched in sweat, an image of Anthony towering over me. I needed closure. But it had been so long, I didn't think anyone would believe me. I turned to my doctor, who persuaded me to talk to the police. On New Year's Eve 2009, I nervously made the call I should have made years ago.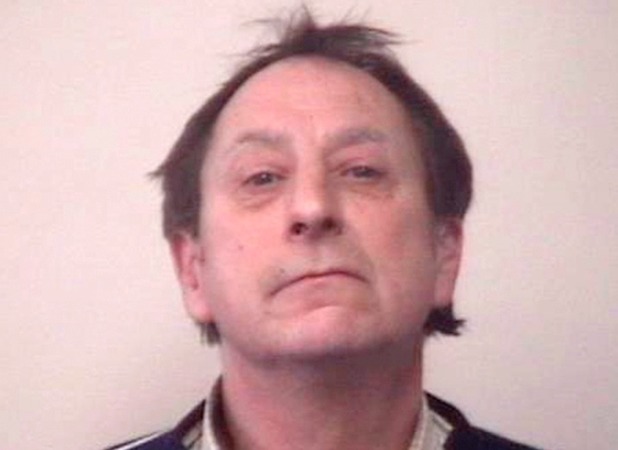 It took two years for the prosecution to gather the evidence they needed. Meanwhile, I finally told my husband and kids what I'd been through. They wept for me, reminding me how blessed I was to have their love and support.
Finally, Anthony and my mum were charged and, as they both pleaded not guilty, the case went to trial at Winchester Crown Court. When I testified, even my sisters were shocked at the extent of what Anthony had put me through.
On 23 January 2012, Mum was found guilty of three charges of assault, neglect or ill treatment of a child. She denied any knowledge of what Anthony had done and was sentenced to three years.
Anthony was found guilty of one charge of rape, one charge of indecency with a child and two charges of indecent assault spanning a five-year period and was jailed for 10 years.
Afterwards, I went to visit Mum in prison and for the first time in my life, she apologised. It was so unexpected I burst into tears – all I ever wanted was for her to acknowledge the past.
Since she was released in July, she's changed. We can't forget the past but I hope that we can build a new relationship now. If serving her sentence was what it took for Mum to reflect on her behaviour, I wish I'd had the courage to go to the police years ago. For 26 years, the abuse was my burden. Now, at last, I can move on."
By Kim Willis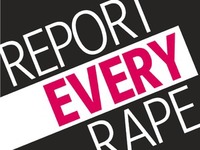 SIGN OUR PETITIONWe are calling on the Government to provide more funding for special support workers for rape victims.
Independent Sexual Violence Advisors (ISVAs) are critical in providing support and knowledge to any victim who has chosen to report their attacker and may then face the harrowing ordeal of a trial and cross-examination in the witness box.There are currently only 180 ISVAs and they are greatly overstretched.
We require 100,000 signatures to get our petition heard in the House of Commons, so we need your help.To make this happen, we ask that you tell your friends, family and colleagues about our campaign and share it on Facebook and Twitter.
Click here to sign now and show your support. Thank you!IF YOU NEED HELPFor confidential advice and support contact Rape Crisis on 0808 802 9999 and rapecrisis.org.ukIf you would like to tell your story, completely anonymously, please email reporteveryrape@revealmagazine.co.ukShow your support and join us on twitter @revealmag #reporteveryrape