After Kelly*, 28, reported her rapist, Colin Blake, the judge at his trial believed she wasn't the only one he had preyed on.
"Report your rapist – that's what I would tell anyone who has been attacked. Yes, it was awful and there were times I thought I couldn't go through with it any more. But when my attacker, Colin Blake, was found guilty, I got justice not just for myself but for other women too.
Despite being tried for two other rapes previously, Colin had escaped scot-free. But when he was found guilty of attacking me, the judge said he believed Colin was a 'serial rapist' and had 'no doubt' the other girls were telling the truth. Finally, he was being made to pay.
I met Colin at a party in November 2011. As a single mum, I didn't want to rush into anything. We chatted on the phone and our first date was a film cuddled up on my sofa. It wasn't until the following March that he asked me out for dinner.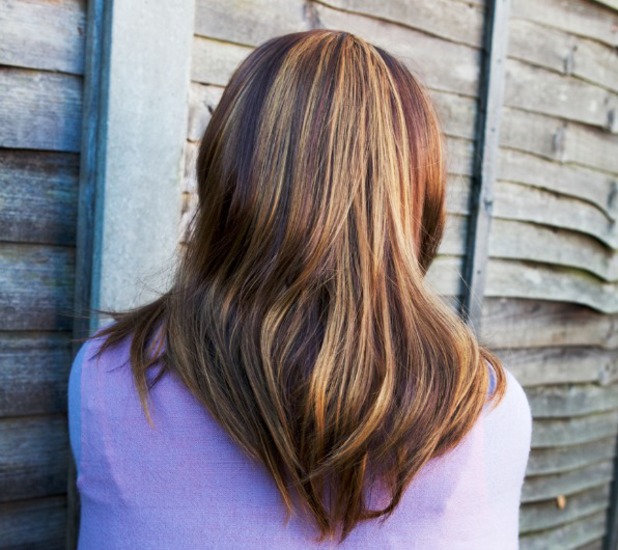 We'd agreed to meet outside my flat but while I was getting ready, Colin called. 'I'm at your door, let me in.'
Only half-ready, I said I'd be a few minutes but he insisted.
'So are we going to start a relationship?' he asked very abruptly as he walked through the door. 'I'm not sure,' I answered, uncomfortably. 'I don't know you well enough.'
He went quiet and his words left me feeling uneasy. 'Just have dinner, then tell him you need to meet a friend,' I told myself as I went to finish my make-up.
Suddenly Colin appeared at the bedroom door. 'Let's have a cuddle on the bed,' he said. Anxious not to anger him, I agreed.
But suddenly Colin was on top of me, holding my hands above my head and forcing himself inside me. It all happened so quickly. 'Don't!' I pleaded through tears. 'I don't want to do this.'
Afterwards, he smiled and told me how much he wanted to meet my daughter, before falling asleep on my arm so I couldn't move.
I lay still, barely breathing in case I woke him. A few hours later, he woke up and raped me again.
'I have to pick up my little girl,' I blurted, desperate to make him leave.
Thankfully, he did. Though I was in shock, I scribbled down the registration number of his car. I hadn't decided if I was going to go to the police, but I wanted to have the information if I did.
But hours later, he texted me something that made up my mind: 'I'll be back tonight for more.'
I called the police immediately. They moved me to a safe house and arrested Colin two days later.
Giving evidence in January this year was horrendous and I was devastated when the jury announced they'd been unable to come to a decision.
I felt like giving up, but I was terrified of Colin being free. So in May, I told my story for a second time. It was only then that I discovered Colin had been tried for raping two other women. This time the jury found him guilty and he was sentenced to 12 years.
'You have lied through all four trials and even though you were acquitted it did not influence your behaviour,' Judge Murray Shanks told him at Snaresbrook Crown Court in London. 'I am sure you are a serial rapist and are capable of raping more women.'
Now, I'm slowly getting over what Colin put me through. But I'm so proud of myself for taking him to court. My bravery not only gave me and two others justice, it also stopped him ruining anyone else's life."
By Sue Hardy and Sarah Whiteley