Ceri-Ann Morgan was just seven when her dad raped her for the first time. Now the 18-year-old tells us how she bravely fought for justice – without her mother's help…
"Jailing my dad was the hardest thing I have ever done, but risking him attacking somebody else would be harder to live with. I never want anyone else to go through the pain and anguish that I've been through.
I didn't have a normal childhood. Growing up in my house, in Cwmbran, South Wales, was horrible. My dad, Carl Morgan, was an angry man. His rage was explosive and he was regularly abusive to my mum, Teresa. Her hands constantly shook in fear.
My first memory of Dad abusing me is of him lifting me out of the bath one day, like so many times before – only this time, he began touching me. 'If you tell anyone it'll split me and your mum up and you'll be sent away,' he told me. I was just four years old.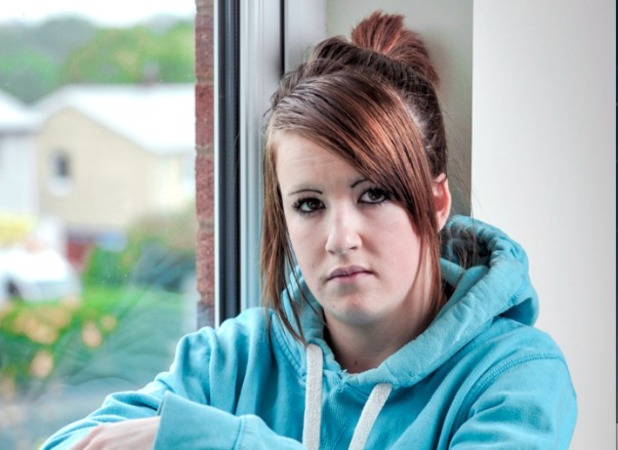 Afterwards, he put me in my pyjamas and tucked me up in bed like nothing had happened. I was too young – too innocent – to know that he had done wrong.
Over time, the abuse became more regular until it was happening about four times a week, while Mum was at work. My private parts became so sore that she was forced to take me to see a doctor. "She must be allergic to bubble bath," the doctor told my mum. If only he knew...
I was raped for the first time aged seven. "Come to bed, sweetheart," Dad said as he patted the space next to him. I felt his warm body next to mine and, for a split moment, enjoyed a hug from my father as any little girl might. But when he began to take my top off, I knew something wasn't right. Frightened, I watched as Dad undressed too.
I couldn't understand why he was taking his clothes off, but the fear in my stomach told me something bad was about to happen. Before I knew it he was lying on top of me and I felt a searing pain as he forced himself inside of me.
'Get off me, Daddy!' I screamed as I tried to push him off. But I was too weak to match his brute strength. Ignoring my pleas, he carried on. Afterwards, he threatened to kill me if I told anyone, and the glint in his eye told me he meant it.
Every time Dad abused me, he would say it was a special game between us – he said it so many times I began to believe him. I was just a child and didn't know any different. All I knew was that I didn't like our games and I wanted them to stop.
I was raped again aged 10, 12 and 15 and became quiet and withdrawn as a result. Dad even asked me if I 'enjoyed it' after one attack – I was dumbfounded and disgusted.
Aged 15, I met my first boyfriend, Alex. We'd been friends for a while before our relationship developed naturally. He was so easy to talk to and I felt happy and safe with him. The abuse stopped then – at long last. I think Dad was afraid I would tell Alex if he did it again.
Then one night, in March this year, Alex and I turned on Dad's computer – and a child porn website flashed up on the screen. I was almost sick. I broke down and told Alex everything. He was horrified and encouraged me to tell my mum.
I didn't get the reaction I expected. She just told me to try to forget about it.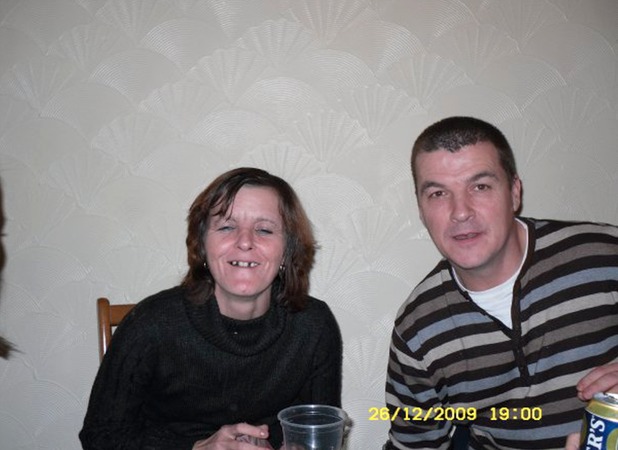 The next day I had a meltdown at work and a colleague drove me to the police station, where everything came tumbling out. After I made my statement, I had nowhere to go. I couldn't go home – that was where my rapist lived with my mother, who had refused to help me. Instead, Women's Aid found me a place at a hostel. I had never felt more scared.
As I awaited the trial, Mum still refused to support me and my relationship with my boyfriend Alex broke down due to the stress. I was truly alone.
The case came to trial in May. Reliving my ordeal was hell but I was determined Dad wouldn't get away with it. I'd kept his sick secret long enough. I gave my evidence via video link, but chose to sit in the gallery as the jury returned their verdict.
When the judge announced that my father had been found guilty, Mum stood up and shouted, 'She's lying!' while Dad pointed at me and said, 'This is wrong.' I sobbed uncontrollably as my uncle – my mum's brother – and his wife comforted me.
My father was jailed for 20 years after being convicted unanimously of 27 sexual offences, including four charges of rape. It had torn my family apart but justice had been done.
Despite everything, I still love my mum, and after the trial I wrote to her asking if we could still have a relationship, but I haven't heard from her. I hope that one day she'll be a part of my life.
I want other victims to know that they don't have to be scared to report rape.
I was abused by the one man who should have protected me above all others, but I've survived and he is paying the price."
When approached by Reveal, Ceri-Ann's mother declined to comment.
By Donna Smiley
SIGN OUR PETITION
We are calling on the Government to provide more funding for special support workers for rape victims.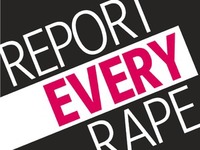 Independent Sexual Violence Advisors (ISVAs) are critical in providing support and knowledge to any victim who has chosen to report their attacker and may then face the harrowing ordeal of a trial and cross-examination in the witness box.
There are currently only 180 ISVAs and they are greatly overstretched.
We require 100,000 signatures to get our petition heard in the House of Commons, so we need your help.
To make this happen, we ask that you tell your friends, family and colleagues about our campaign and share it on Facebook and Twitter.
Click here to sign now and show your support.
Thank you!
IF YOU NEED HELPFor confidential advice and support contact Rape Crisis on 0808 802 9999 and rapecrisis.org.ukIf you would like to tell your story, completely anonymously, please email reporteveryrape@revealmagazine.co.ukShow your support and join us on twitter @revealmag #reporteveryrape