Rebecca*, 32, refuses to let being attacked at a Christmas party three years ago ruin her life.
"Until now, I've only told four people what happened to me. Not only does my mouth choke around the words but I also can't bear for it to be the only thing people see when they look at me.
Yes, I was raped but I'm no victim. It's taken time but I don't think about it every minute of every day, I don't have nightmares, I'm not scared to leave the house.
I don't hate my attacker. I refuse to waste feelings on him.
It happened at my husband Liam's* Christmas party. We hadn't been getting on for months but that night in December 2010, we were joking as we got ready and I was looking forward to the night in a local pub.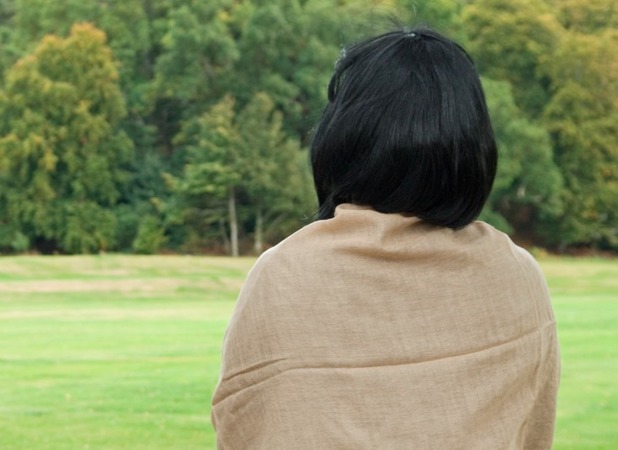 When we arrived, I was introduced to so many people, I don't remember meeting my rapist Nick*, the husband of a woman Liam worked with.
I can vaguely recollect talking to them about redecorating their house but that's it.
After several glasses of wine, I went to the toilet, then headed outside for some fresh air. Nick suddenly appeared but instead of speaking, he just stared at me.
'I'm just heading back inside,' I said, awkwardly. But as I tried to walk past, he grabbed my wrist and pulled me around the corner. He thrust me over a metal railing and, pulling down my underwear, raped me.
My body froze but my mind was racing, desperately praying nobody would see us. He had a tight grip on the back of my neck and I was gritting my teeth to stop myself crying out – they'd know I wasn't doing this willingly. I couldn't bear the humiliation.
Eventually his grip slackened and, taking my chance, I pushed him away and ran back inside. But as I saw my husband laughing and joking with his friends, I knew I couldn't tell him.
So I stumbled through the next few hours, downing as much alcohol as I could.
But that wasn't the end – a couple of weeks later the rapist got in touch, saying he'd tell my husband if I didn't meet up with him. Stupidly, I did and he raped me again.
From then, I buried every memory. I left my husband later that year and, through counselling, started rebuilding my life. I even met Neil*, my new partner, at work.
But things like that don't just go away. Three years later, Neil suggested we celebrate my approaching birthday in the pub the party had been held in and something snapped.
My body shook with sobs and, through the few words I could get out, Neil realised what had happened. "Why don't you talk about this with your counsellor?" he suggested, holding me.
It took a few weeks but I eventually brought it up with her. "It wasn't exactly rape…" I finished uncomfortably.
'It sounds exactly like it to me,' she said frowning. It wasn't until then it dawned on me the seriousness of what had happened – I'd been raped. Until then, I'd been in denial, trying to save myself from the devastating realisation.
After three months of talking and thinking it over, I'm stronger. I've realised it didn't happen because I'd been drinking or wearing a short dress. I hadn't encouraged or led him on.
I am still a bit nervous when new men start at work but I think that's natural. Neil has proved men in general aren't bad – I don't hate them all.
So I've decided to share my story with Reveal readers. I'm not keeping his dirty little secret any more. Because it is his. Not mine. I didn't do anything wrong that night. He was the only one to blame."
SIGN OUR PETITION
We are calling on the Government to provide more funding for special support workers for rape victims.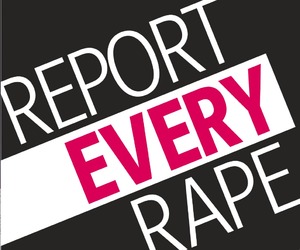 Independent Sexual Violence Advisors (ISVAs) are critical in providing support and knowledge to any victim who has chosen to report their attacker and may then face the harrowing ordeal of a trial and cross-examination in the witness box.
There are currently only 180 ISVAs and they are greatly overstretched.
We require 100,000 signatures to get our petition heard in the House of Commons, so we need your help.
To make this happen, we ask that you tell your friends, family and colleagues about our campaign and share it on Facebook and Twitter.
Click here to sign now and show your support
. Thank you!
IF YOU NEED HELP
For confidential advice and support contact Rape Crisis on 0808 802 9999 and rapecrisis.org.uk
If you would like to tell your story, completely anonymously, please email reporteveryrape@revealmagazine.co.uk
Show your support and join us on twitter @revealmag #reporteveryrape