Zoe Priestley, 23, was just nine when her mother's boyfriend began raping her. When he proposed to her mother, Zoe thought she'd be his prisoner forever.
'When my mum married David William Brown, I wanted my life to end. I was 11 years old and while I watched her unwittingly say "I do" to the man who had been raping me for years, every bit of me wanted to beg her to stop.
But the words just wouldn't come out. Dave had made sure of that.
I was eight when my mum, Rachel, now 47, got together with Dave, a self-employed builder. He took me to the park, bought me sweets and toys. Mum was smitten, and so was I in my own way.
One day, when I was nine, I was alone at our home in Uffculme, Devon, with Dave, then 49, when his mood seemed to darken. Suddenly, he pinned me down on the floor, clamped his hand over my mouth and forced himself on me.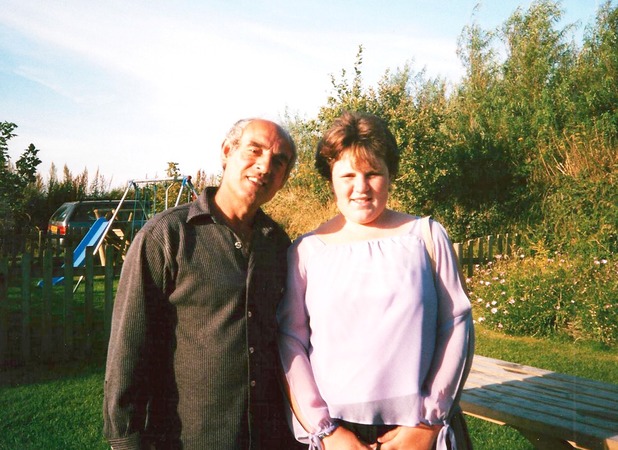 Afterwards he told me not to tell anyone "our secret", adding that no one would believe me. Then he said he loved me.
I was terrified. But when Mum came home from work, he was all smiles. Like nothing had happened.
When Dave moved in with us, he took every opportunity he could to rape me.
I desperately wanted to tell Mum but she had her own worries – she'd been diagnosed with cervical cancer. Dave took full advantage of the situation, waiting for her to go to a hospital appointment or for treatment before slipping into my bedroom. He said that if I didn't let him do it, my mum would die.
In time, Mum got better but Dave's abuse continued. Just after midnight on New Year's Eve 1999, at my nan's house, Dave told everyone he had something to say. Then he proposed to Mum.
I froze. A voice was screaming inside my head, willing Mum to say no.
When she said yes, everyone cheered, and Dave whispered in my ear that I couldn't get rid of him now. One look at Mum's smile and I knew he was right.
On 9 June 2001, I put on a long blue dress and watched my mum marry my rapist. Afterwards, I had to read a poem about love and happiness, every excruciating word sticking in my throat.
Marriage certainly didn't stop him abusing me – nor the fact I'd started my periods. As cool as anything, he produced a packet of condoms. When he went on cleaning jobs at the town hall, he'd rape me in the empty building. Other times he'd sign me out of school, pretending I had a doctor's appointment or force me to drink gin before attacking me in his car. I felt dirty and ashamed.
Finally, when I was 17, Mum left Dave. She thought he was fooling around with someone else. While she was upset, I was relieved to have him out of my life.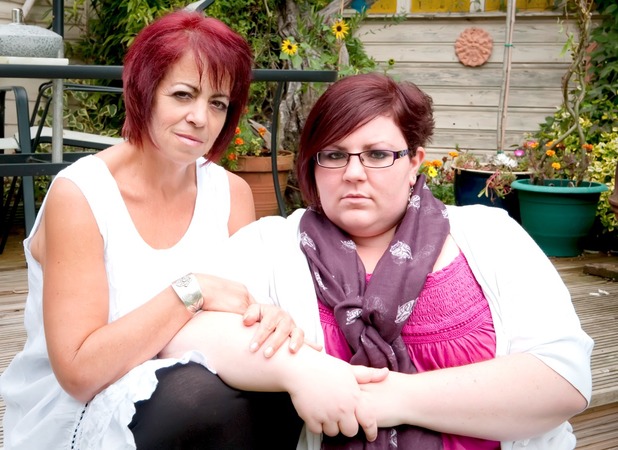 However, on my 18th birthday, Dave sent a reminder. A huge bouquet of flowers arrived, with a note saying: "You've always been my special little girl. Remember our secret – or there will be consequences..."
I decided to apply to university 100 miles away in Bristol. In July 2010, during my second year, my nan died and I returned home for the funeral. There, Mum told me Dave had been arrested for child sex offences.
My head was reeling. There were other victims and they'd had the guts to report him. I wondered if I could be as brave.
Two weeks later, I asked Mum to come to the police station, and there she learned what Dave had done to me. Mum couldn't stop shaking. She was taken next door while I gave a video statement. It took seven hours.
Afterwards, Mum hugged me tight while I cried. However, as we were both witnesses in the case, we weren't allowed to talk about any of the details. Feeling more alone than ever, I returned to university.
All the emotions and memories I'd suppressed for so long were now unleashed. I hit rock bottom, but help came in the form of two Independent Sexual Violence Advisors (ISVAs) – Julia, in Devon, and Helen, in Bristol.
Julia and Helen's support was paramount in getting me through the next year until the trial. They texted, phoned, emailed and visited me. Helen wrote letters to the university explaining why I needed to postpone modules, and booked doctors' appointments to get me help for my depression.
Before the trial, Julia showed me around the courtroom and explained where everyone would be sitting and what their roles were. Whenever I felt I couldn't carry on, my ISVAs were there to talk and helped give me the strength to see it through.
In July 2011, the trial began at Exeter Crown Court. I spent three days being cross-examined by video link. Being called a liar repeatedly left me angry and shaking. But knowing Julia was nearby, waiting for me, made it bearable.
After three weeks, David William Brown, 62, was convicted of 11 counts of rape against me. He was sentenced to 18 years in prison, with a further four on licence. Mum held me as we sobbed. She kept saying sorry, while I told her over and over that it wasn't her fault.
Two years on, we both still bear the scars of what that evil man did. But I know now that I can turn this into something positive. I'm due to start a counselling course soon and then I plan to train as an ISVA. Most people are lucky and they will never even know that ISVAs exist.
But to the unlucky ones, like me, their work is vital.'
By Fiona Locke and Su Karney