When actress Danniella Westbrook admitted 'I was raped', it was one of the hardest things she'd ever done. She tells us her personal reasons for supporting our campaign and why everyone needs to sign our petition
For almost 20 years, Danniella Westbrook carried around a secret that she was prepared to take to her grave. Ashamed, terrified and humiliated, she didn't tell a soul. After all, she was to blame, wasn't she? Wasn't it all her fault?
Like so many women, the former
EastEnders
actress beat herself up over what had happened, the secret quietly eating away at her. But earlier this year, she finally found the strength and courage to come forward and say those three words that changed her life: "I was raped."
Now, Danniella has joined Reveal's Report Every Rape campaign and is committed to raising awareness that rape victims need not suffer in silence. "Whether this has just happened to you or was 10 years ago, don't feel trapped. Speak to someone, call Rape Crisis. I felt trapped for so long. But there is so much help out there now," says the 39-year-old mum-of-two.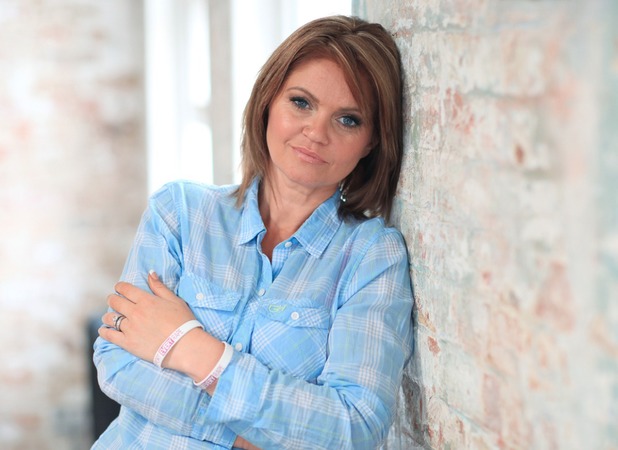 Danniella only spoke about her harrowing ordeal for the first time this year when writing her second book,
Faith, Hope And Clarity
. "In 1994, I owed some money for drugs and three guys kidnapped me. When I couldn't pay the £5,000 debt, they held me for three days and gang-raped me," she says.
"I was only 21. I was petrified. Who wouldn't be? I thought they would kill me. I didn't try to fight them – you don't mess with people like that. They gave me Rohypnol so I was only semi-conscious at times.
"When they finally let me go I went straight home. I didn't even think about going to the police, not in a million years. I felt lucky to be alive.
"I didn't want to see anyone, speak to anyone. I showered about six times, scrubbing myself clean. Then I pulled the curtains, got under the quilt and just cried. It's the most alone feeling in the whole world."
Danniella understands only too well the reasons victims don't feel they can report rape: "I felt I was to blame. It was all my fault – that's what people would think. Now I look back and know that should not have happened to me. It was completely inhumane.
"It was already out in the papers that I was taking drugs so I thought everyone would think: 'Well, if you're taking drugs, you've asked for it.'"
But in not getting help, it continued to ruin her life: "I got more heavily into drugs to block out the pain. I'd already alienated my friends and family, and because I felt so worthless I ended up with low life people who didn't treat me well. I was an object. It wasn't until I met my husband, Kevin, that I realised that wasn't the normal way to have a relationship with somebody."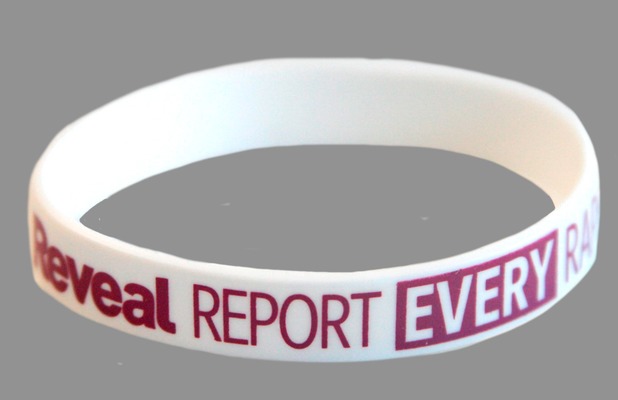 Yet Danniella still could not confide in anyone, not even Kevin. "I had terrible nightmares and flashbacks. When I had my daughter in 2001 and got married, I also finally got clean too. But when I came out of the drug-fuelled haze, I could see myself properly and it was like all the fear came flooding back. I was so insecure. I didn't think I was attractive, I felt ugly, I didn't like anything sexual. I didn't realise at the time that it all stemmed from the rape.
"But when it came to writing my book I realised there was so much I couldn't explain without being honest about being attacked. For so long I had believed my husband would wonder where the girl he had married had gone if I told him, but I couldn't have been more wrong.
"For months before the book came out, I tortured myself. Was I doing the right thing telling the world? But the response was unbelievable. So many people said I'd helped them or a loved one. I realised this wasn't only a good thing for me, but for others as well."
Danniella still has regrets over not reporting her attackers and is contemplating going to the police. 'In 1994, we didn't have smartphones or easy access to the internet. The only options open to me were to go to the GP or the police. And I was too scared to go to them.
"Things have changed so much. Now victims can go online, find someone to speak to, and talk about it. With the help of charities like Rape Crisis, they can find out all their options and make an informed decision – not feel trapped like me."
Danniella is now calling on everyone to sign Reveal's petition, calling on the Government for more Independent Sexual Violence Advisors (ISVAs) to support rape victims through the criminal justice system. "ISVAs are there with the victim from the time they report it to the time it goes to court. To have this independent person who doesn't judge you, who can sit down and explain all the processes to you and be with you throughout a trial, is so important.
"You may think you don't know anyone who's been raped – lots of people didn't know it had happened to me. But this affects us all.
"Don't wait until your mum, sisters, aunt, friend need this service to do anything. Sign the petition now. We need all the help we can get."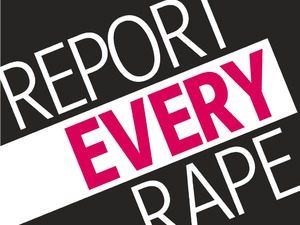 Sign the Reveal Report Every Rape petition here
There are currently only 180 ISVAs and their resources are greatly overstretched. We are calling on the Government to increase funding for more ISVAs to help more victims seek justice. We require 100,000 signatures to get our petition heard in the House of Commons, so we need your help. To make this happen, we ask that you tell your friends, family and colleagues about our campaign and share it on Facebook and Twitter.
For confidential advice and support, contact Rape Crisis on 0808 802 9999 and rapecrisis.org.ukIf you would like to tell your story, completely anonymously, please email reporteveryrape@revealmagazine.co.ukShow your support and join us on Twitter @revealmag reporteveryrape