Alice*, 35, was raped by a man who not only escaped justice but went on to marry and have children
"They say a rapist can be anybody and I know that better than anyone.
They don't look 'evil', they aren't faceless men, hidden by a dark hoodie. The man who attacked me is now married with children.
It happened 14 years ago, when I was just 21, but I remember him – and the attack – as clearly as if it was yesterday. It wouldn't be easy to forget him. I'd known him for six months before he tricked me into going into his bedroom where he raped me.
I met Ben*, who had mild learning difficulties, through my best friend Laura's* boyfriend and the four of us often hung around together, usually at his house.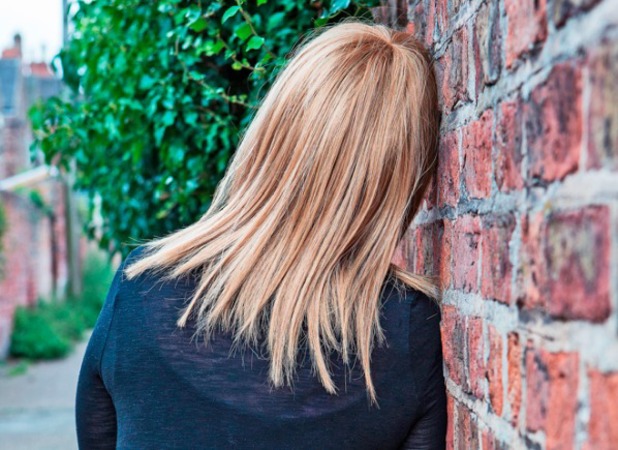 One night, when I couldn't get hold of Laura, I decided to walk the 10-minute journey to Ben's flat to see if she was there. 'Not at the minute but she's on her way,' he assured me, holding open the door. 'Come in and wait.'
I followed him into the kitchen and we chatted for around 20 minutes. Suddenly he stood up. 'I've got a book I think you'd love,' he said. I was always reading so it seemed sweet he'd thought of recommending something to me.
'What's it called?' I asked as we went into his bedroom. But instead of answering, he threw me on the floor and ripped off my trousers.
I can't explain it, even to this day, but I didn't fight him off. My mind was racing, desperate for me to lash out, push him off, but my body wouldn't obey. I've since been told it's natural, that people often freeze in such a terrifying situation, but even now, it doesn't make me feel any better.
Finally, he stopped. My memory then seems to fade to snapshots of me grabbing my combats, running down the stairs, out onto the street, then to the police station.
There, a policewoman listened to what I had to say and took my address. 'Someone will be in touch with you in the morning,' she said. Looking back, I can only think she didn't know what to do or things were done differently then.
Stumbling and sobbing out of the station, I called a friend and told her what had happened. She must have called the police because within a few minutes, a car picked me up. They took me to a rape suite, where I was examined and had my clothes taken for DNA testing.
'Was this consensual?' an officer asked me. I looked down at the scratches and bite marks that were still bleeding on my body. How could they even ask me that?
After I described the attack as clearly as I could, Ben was arrested. But three weeks later, I was told the CPS wasn't going to take the case any further. 'He has learning difficulties and we don't believe he thinks he has done anything wrong,' I was told.
I was devastated – and the months that passed afterwards were even harder. Whenever I forced myself to leave the house, I imagined I saw him everywhere and when I stayed in, I was convinced every noise was him trying to break in.
Even when I managed to fall asleep, I'd have nightmares about him all the time.
Since then, I've had children but the relationship with their father broke down. 'You don't trust me,' he said. And it was true. I don't trust any man – not with me and definitely not with my children.
Now, Ben still lives in the same area as me and I've heard he's married and has children.
It just seems so wrong that he gets to have a normal life, after leaving mine completely shattered."
*Names have been changed
SIGN OUR PETITION
We are calling on the Government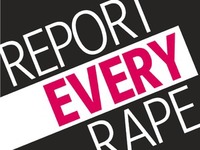 to provide more funding for special support workers for rape victims.
Independent Sexual Violence Advisors (ISVAs) are critical in providing support and knowledge to any victim who has chosen to report their attacker and may then face the harrowing ordeal of a trial and cross-examination in the witness box.
There are currently only 180 ISVAs and they are greatly overstretched.
We require 100,000 signatures to get our petition heard in the House of Commons, so we need your help.
To make this happen, we ask that you tell your friends, family and colleagues about our campaign and share it on Facebook and Twitter.
Click here to sign now and show your support. Thank you!IF YOU NEED HELP
For confidential advice and support contact Rape Crisis on 0808 802 9999 and
rapecrisis.org.uk
If you would like to tell your story, completely anonymously, please email reporteveryrape@revealmagazine.co.uk
Show your support and join us on twitter @revealmag #reporteveryrape