Today is the big day for Reveal's Report Every Rape campaign.The campaign has been running for six months, and we are now taking it to the next level by launching a petition to call on the government to increase the amount of funding for rape victim support workers – and we need you to sign it!
>SIGN REVEAL's REPORT EVERY RAPE PETITION HERE<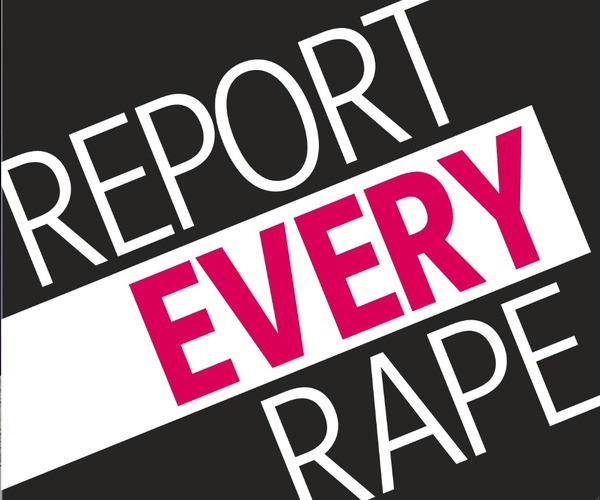 We started the campaign because we were horrified at statistics released by the Home Office and Ministry of Justice at the beginning of the year, which estimated that 95,000 rapes take place every year, yet only 15,670 are reported and only a tiny 1,070 rapists are convicted every year.
Many women bravely decided to share their story with us – for many, it was the first time they had told anyone the terrifying details of what had happened to them.
Most explained this was because they were scared of not being believed or that their rapist was someone they knew.
We had such an overwhelming response from readers that we commissioned our own survey of 1000 women and the results were far worse than we ever expected, painting a far bleaker picture than even the official statistics at the start of the year.
Our survey showed 15% of those polled had been forced to have sex against their will.
One-fifth of victims had gone to the police about their attack - but an overwhelming 86% believed they would have been more likely to if there were more independent workers to support them through the justice system.
So after speaking to Rape Crisis, we decided to petition the government for more funding for ISVAs – Independent Sexual Violence Advisors.
They are specifically trained to support victims from the minute they report a rape to the end dealings with the justice system.
Rape victims, as witnesses, can't speak about the details of the case and this can be an extremely isolating time, so the ISVAs support is crucial.
Earlier this year, a lady called Frances Andrade tragically took her own life during her rapist's court case – she didn't have the support of an ISVA.
Our petition calls upon the government to increase the the amount of funding for ISAVAs and we require 100,000 signatures in order to get it debated in the House of Commons, so today we're asking everyone to
PLEASE
sign our petition.
Rape has such far-reaching consequences – victims' lives are ruined, their futures are shattered.
This is something that affects us all – society as a whole – so SIGN REVEAL's REPORT EVERY RAPE PETITION HERE.