Lita Glover, 42, from Telford, was eight when her father started abusing her. But it wasn't until years later she discovered he'd also attacked her sister.
"When my sister Tanya left home on her 17th birthday, I didn't care. After being abused and raped by my dad since I was eight years old, I'd pushed everyone in my family away and was barely speaking to her or my mum.
I didn't stop to question why she'd wanted to leave home as soon as she could, why she was so desperate to get away from us – and from Dad.
It was only years later I discovered I wasn't the only one Dad had been raping. He'd actually been abusing both Tanya, now 44, and me for years.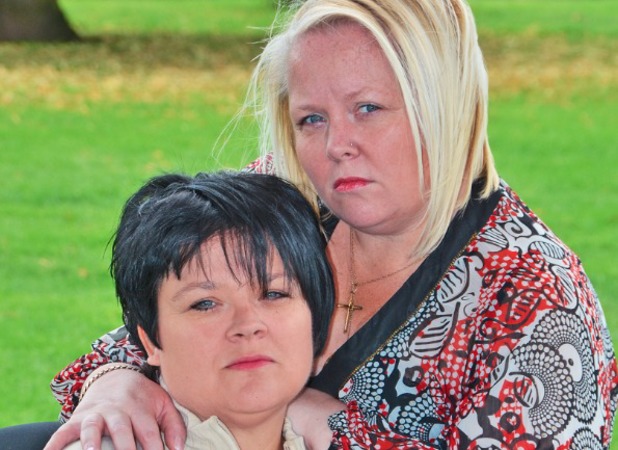 I was just a child when he'd called me into the bathroom, telling me I was his little princess as he made me wash him, guiding my hand down until I touched his penis. I hated doing it but, at the same time, I loved my daddy. "This must be what all daddies do," I'd thought innocently.
He'd call me up to the bedroom then pull down my knickers, touching me in the most intimate – and wrong – way. "Daddy loves his little princess," he'd say.
One day when I was nine he climbed on top of me. I couldn't breathe and thought I was going to die. I was in agony as he raped me. "If you tell anyone, they won't believe you and you'll be taken away," he warned me, and I believed him. After all, he was my father.
The rapes continued for years, whenever he got me on his own. As soon as he came near me, I'd imagine I was in a little cottage on my own, far away from reality. At first I thought it was normal, that this was what every parent did. But as I became a teenager and learned about sex, I slowly realised how wrong I'd been. By then I hated life and I hated everyone. Tanya and I were barely speaking when she left home.
Aged 15, I rebelled by sleeping with the first man who showed me any affection. I fell pregnant and, when I gave birth to my daughter, I was suddenly filled with a rush of protective love. I vowed not to let my father anywhere near her.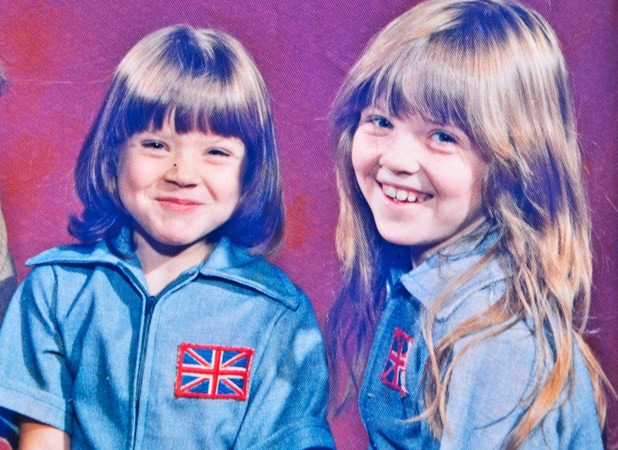 I went to the police but after arresting Dad, he denied everything and they released him, saying it was his word against mine. I was crushed. Dad had told me no one would believe me and he was right. All I could do was cut all contact with him and keep my daughter, and later my son, as far away from him as I could.
Although I could physically move on, emotionally it was much harder. I was on anti-depressants and struggling to keep my relationship with the father of my children.
The only good thing was that Tanya and I started to rebuild our relationship. We went for coffee and out shopping, finding a friendship that hadn't been there before.
Gradually, I built up the courage to tell her about going to the police. I didn't say it was Dad and I was dumbfounded to hear that she'd also been raped when she was younger. She'd also tried to report it but again, no action had been taken.
But it was too hard to ask her about the details. I was struggling to cope with what I'd been through, without having to think about exactly what she'd been through too. Although we'd both tried to lock away the terrifying memories, it wasn't working. Finally Tanya decided the only way she could move on with her life would be to deal with the past. "I've written to the police," she told me at the start of 2010. "I'm going to try and get justice."
Something sparked inside of me. If Tanya could try to make things right, maybe I could too. "If you're brave enough to go for it, then so will I," I told her. It was only when I went to the police and reported my father again that we discovered we'd both made allegations against the same man. The monster who had preyed on us was the same man, the person who should have been our protector. He was arrested but released on bail while the police collected evidence. It was hell, waiting to see if anything would happen but eventually, earlier this year, it went to Shrewsbury Crown Court.
Because Dad pleaded not guilty, Tanya and I gave evidence from behind a screen. I hadn't seen him for 23 years and I didn't want to ever again. On 28 June, the jury found our father, Robert David Purcell, guilty of 11 counts of rape, six counts of indecent assault, two counts of indecency with a child and one count of another serious sexual assault. Judge Robin Onions, sentencing him to 15 years, said: "No sentence I pass can compensate for what your victims have gone through. You stole their childhood."
Although it's a massive relief that he's behind bars now and serving time for what he did, our ordeal is far from over. I still have nightmares about what he did to me and I know Tanya does too.
Dad's been given 15 years but what he subjected us to left us with a life sentence."