Emily Hawksworth was 17 when her dad plied her with alcohol and attacked her. But the brave teen refused to let him get away with it.
'When I read about this campaign I knew I had to be a part of it.
Being 19 years old and living as a rape victim is hard, but holding it all in and not sharing what I went through would be unbearable.
Growing up in my house wasn't exactly normal. My dad Robert Hawksworth, 54, had a horrible temper and he usually took it out on my mum, Karen. So when they divorced in 2001 it was a relief for me and my brother.
We moved two hours away, to Cambridgeshire, while my dad stayed in Derbyshire, but we still saw him at weekends. He seemed to calm down after the split and he was finally the dad I had always wanted – caring and attentive.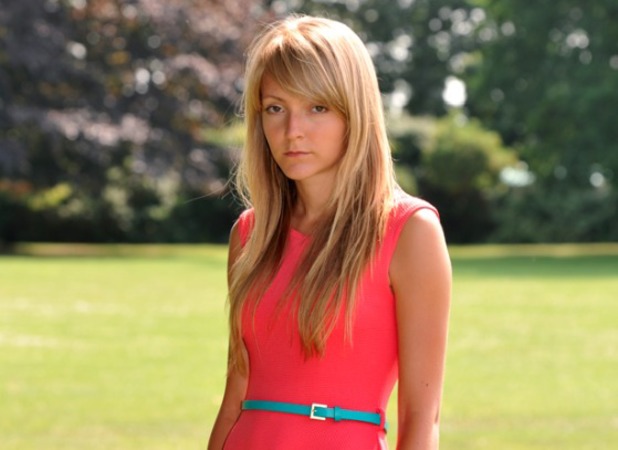 But one weekend, when I was 14, something changed. I'd gone to bed when Dad came into my room. He sat down and started to give me a massage, like he used to when I was little.
But as his hands moved to my bottom, I shrunk away and told him I didn't like it.
"I'm not doing anything wrong," said Dad. But it felt wrong to me.
It didn't happen again so I never told my mum. He was my dad, he was supposed to protect me.
But three years later, on 10 June 2011, things changed forever.
That night Dad offered me a cider with dinner. I hadn't really drunk alcohol before but since my dad was offering it, I figured it was OK.
After dinner, he poured me a glass of wine. As we watched a film and he topped up my glass, I started to feel dizzy. When I stood up, I knew I was going to be sick so I ran for the bathroom.
Then I blacked out.
The next thing I knew I was in bed. My top was undone and I had no bottoms on. With horror I realised someone was on top of me, having sex with me – then I saw who it was.
"Stop, Dad! Stop!" I screamed. But he ignored my shouts and carried on.
The door was shut and the TV was so loud downstairs. No one could hear my screams. "Be quiet," was all Dad said.
Trying to kick him off me, I fell off the bed, but he dragged me back. I hit my head and blacked out again.
When I woke up the next morning, I felt sick and disgusted. Scrubbing myself in the shower, I noticed scratches on my legs. I was a virgin before that night but I knew it wasn't the case any more.
When I returned home on Sunday, Mum instantly knew something was wrong. I hadn't planned to tell her but I fell apart in her arms and the words came out: "Daddy raped me."
She called the police. They interviewed me and took my clothes away. I was taken to a clinic for an exam and blood test and given the morning-after pill. I felt numb, like a robot.
Once they had the results, my father was charged with one count of rape and one count of sexual assault. He pleaded not guilty and I had to prepare myself for the trial. It was the worst year of my life.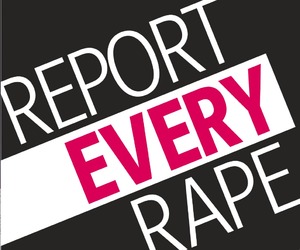 On 29 October 2012, the trial began at Derby Crown Court. From behind a screen, I was forced to relive every detail of that night. I was shaking the entire time. It was awful but afterwards, I realised it had given me a closure that I didn't expect.
Four days later, the jury found him guilty. It was such a relief. I felt like I could finally breathe again.
On 9 November, he was sentenced to nine years in prison. He also had to sign the sex offenders' register and is never allowed to contact me again.
It hasn't been easy to move on. But talking about it has helped me feel supported and less alone. Many rape victims blame themselves, but I refuse to take any blame for what my father did to me.
And that's what I want to say to every woman who has been raped. It is not your fault.'
By Ashely Beland
For confidential advice and support, contact: Rape Crisis on 0808 802 9999 and rapecrisis.org.uk or HOPE on 01723 381811 and hopesurvivors.org.uk.If you would like to tell your story, completely anonymously, please email: reporteveryrape@revealmagazine.co.uk and to show your support, please use tweet #reporteveryrape