As a schoolgirl, Kelly*, now 28, suffered the ultimate betrayal from someone she should have been able to trust
"Even now, 11 years on, I can't explain it. Why did I ever agree to go to his house that first time?
I certainly didn't want to – in fact, I was terrified. I knew deep down it was wrong. Looking back, the only reason I can give was that he was my teacher. I was meant to respect him, trust him. Instead, he abused that trust by raping me multiple times.
It started when I was 17 and Mr Smith* joined the sixth form where I studied. He was in his early thirties and seemed nice enough. But one day he asked me to stay behind after class. "Why don't you come to my house tonight?" he asked. I was stunned. I'd thought I was in trouble.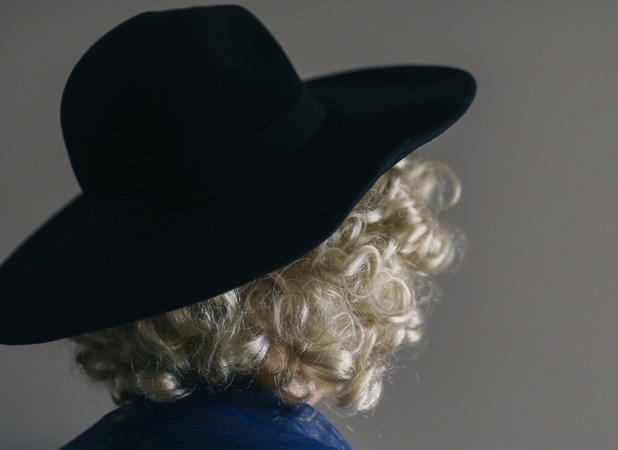 "I don't think my boyfriend would be very happy," I joked politely. But he wouldn't take no for an answer. Whatever I said, he had a response. "It's fine, we'll just watch a DVD. You have to come," he said.
Eventually I ran out of excuses and gave in. "After all, he's a teacher," I told myself. "It'll be fine."
At his flat, he took me to his kitchen, where bottles of booze littered the benches. "This is my bar," he said. "Want a drink?"
I said no but again he wouldn't listen and handed me a glass of wine. I tried to bring up the subject of schoolwork but he cut me off. "We're not in school now," he said abruptly.
Then he kissed me. "Please," I said, trying to sound light-hearted. "It's not fair to my boyfriend."
But he just kept going. "I won't tell anyone," I promised, panic rising. "No-one will know anything happened."
My mind raced. What should I do? Would I be over-reacting to shout, scream, run away? He was my teacher, someone I'd been taught to listen to.
Every bit of me was focused on how to get out of this without offending him, but then he pulled off my clothes and started having sex with me.
"I'll drive you home tomorrow," he told me afterwards, before falling asleep. I lay next to him, sick to my stomach. How stupid could I have been?
But over the next three months, I couldn't seem to free myself of him. He told me he loved me, that he wanted to marry me – all the while persuading me to go to his house for sex.
After each time, I felt worse than the last. Everyone noticed how jumpy and tearful I was but I couldn't bring myself to tell them what had happened. I broke up with my boyfriend and became distant towards my friends.
Even when my head teacher called me to his office to say they'd found mentions of me on Mr Smith's computer and they were concerned, I lied and told them everything was fine.
In a weird way, I wanted to protect him. I thought he was deluded, that he didn't know what he was doing. Even so, he was suspended and then quit his job.
Shortly afterwards, I met Michael*. He noticed something was wrong and said he'd be there for me no matter what.
Knowing I had support made something click. The next time Mr Smith called, I told him I didn't want to hear from him ever again. I changed my number and thankfully, I haven't seen him since.
Now, Michael and I are married. It took me 18 months to tell him what had happened but, true to his word, he has been there for me ever since.
Today, I realise Mr Smith wasn't deluded. He took advantage of a naïve teenager and abused his position of trust. No-one should be allowed to do that.'
* Names have been changed.