Way back when Mr T and I first got engaged, I decided to do my own make-up for the wedding.
Now, I have no idea why. I vaguely remember thinking it would be a good way to save money and that it would be sensible to do my own, rather than allowing a total stranger run amok on my face.
Now we're just over a month away, I'm realising what a stupid idea that was. Yes, I never leave the house without a bit of slap on but only basic foundation and bronzer. The odd bit of lipstick if I have time, but that's as far as it goes on a day-to-day level.
On a night out, I'll bring out the eyeshadow and mascara but I'm no expert by any stretch of the imagination.
Definitely not good enough to be preening myself for the biggest / most photographed day of my life
Luckily,
Urban Decay
have just started a four-week make-up class, either for budding experts or people who'd like to brush up (see what I did there?!) on their beauty skills. That's one class a week, each one an hour and a half, guaranteed to polish you into a professional by the end. And they very kindly agreed to give me a speeded-up version.
I have to say, it was amazing. Not only was the make-up artist, Marianne, a genius with her brush and I was fascinated to watch her transform my face with her magical tools, she was also full of incredibly useful hints.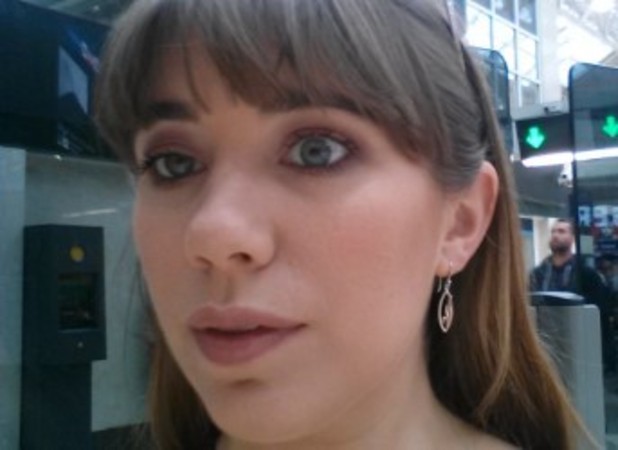 She started surprisingly (to me, anyway) with my eyes. She explained that eyeshadows can be quite pigment-y and the leftover powder can end up on your cheeks, a nightmare if you've already done your base.
She showed me how to add eyeshadow primer, not just once but twice, between different colours and layers and how blend the shades not just up to the brow but out to the side too.
And while it was weird to see my eyes all bright and glittery with a bare face, it definitely made sense. Although don't be tempted to add your eyeliner or mascara at this point. No, no, no.
Then she set to work on the liquid foundation, with a thicker brush than I'm used to. More like a blusher brush, than a foundation brush. But what do I know? Because one minute I was blotchy, red, uncovered, the next I was smooth and silky. I literally couldn't stop gazing at myself in the mirror. Then she finished with a press-on foundation over my T-zone and concealer under eyes.
Next Marianne turned her attention to my cheeks. With an angled brush, she showed me how to highlight under my cheekbones and jawline with a bronzer, colour the apples of my cheeks with a peach blusher and then add highlighter under my eyes and down my nose. Anywhere you wanted to catch the light, basically.
We then went back to my eyes, and added a brown (not my usual black) eyeliner to my lower line, then a black mascara.
Then finally we did my lips. If you thought lip liner was out (like I did) you're wrong. It's sooooo in. But don't limit it just to edges of your mouth, let it bleed right onto your lips, then shade it in with your choice of lipstick.
I cannot believe how different I looked. Well, not so much different but just like a really good version of myself.
I obviously had no choice but to buy all of the products (obviously, Mr T) and start practicing daily at home. I'm not going to fib, I've had varying results, but as my bridesmaid and best friend, Caroline, regularly says / texts / emails / Whatsapps me, practice makes perfect!
To book your own make-up class at Urban Decay, visit
their website
.
If you have any tips or questions, get in touch with me at @Sarahw0684
More from the Clueless-Bride-To-Be:
26. Last trip to the Isle of Man
25. Planning the first dance
24. My wedding dress exercise regime
23. My wedding diet
22. The three month countdown!
21. Gifts for your girls!
20. As a wedding guest... before your own wedding
19. Choosing the underwear
18. The bridesmaid dresses
17. Two brides thrash out the great gift list debate
16. All about flowers
15. Cakes, cakes, cakes!
14. Picking your perfect ring
13: The photographer
12. The invites
11. The wedding fair!
10. My (first) big mistake
9. How to pick a wedding dress to suit your shape
8. Reader, I got a brace!
7. Choosing the all-important venue
6. The dreaded guest list
5. Breaking down the budget
4. Picking my bridesmaids
3. Everything you need to plan or buy
2. Getting by with a little help from my friends
1. The proposal!