As a wedding photographer, Heather Ritchie would constantly snack at the buffet and three-course meals on offer. It wasn't long before the weight had piled on, and something was going to have to change…
With her super-slim size 10 body, perfect tresses and megawatt smile, 32-year-old Heather Ritchie, from the Wirral, Merseyside, looks like she doesn't have a care in the world.
But it hasn't always been this way. After falling pregnant with her son Leon in June 2005, her weight spiralled from a size 10 to a size 22, leaving her miserable and depressed.
She says frankly, "I'd walk to the chip shop, get a four-person portion and polish off the entire thing. I couldn't resist takeaways and chocolate, either. I ate like a pig."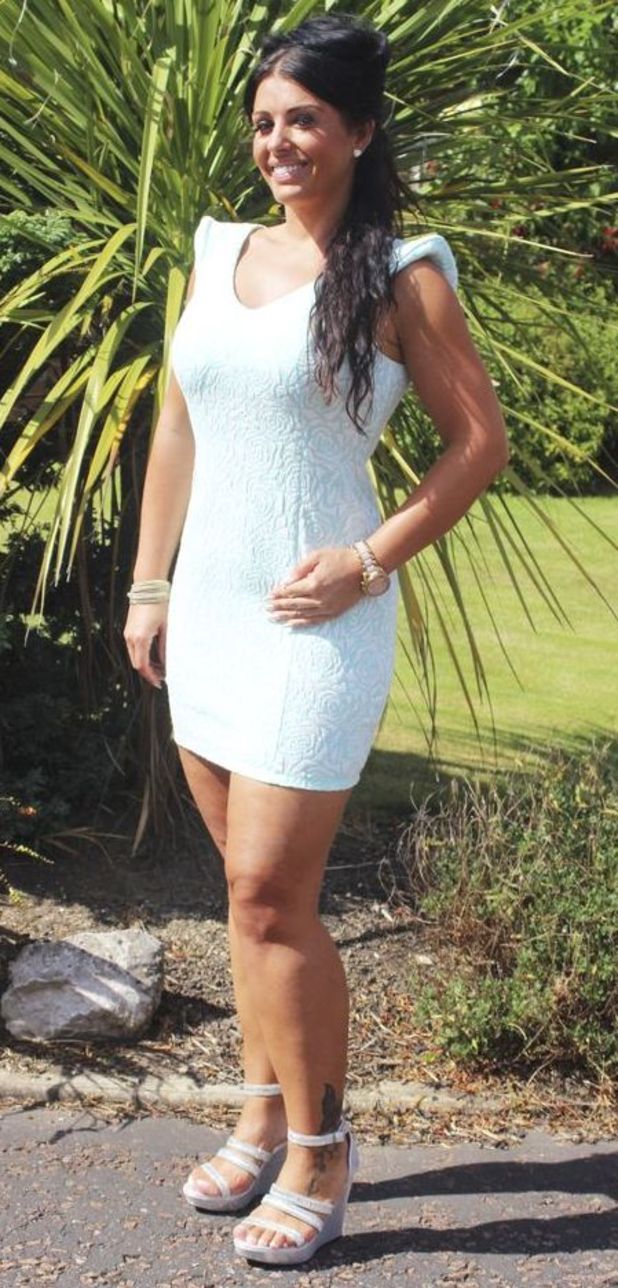 Heather continued to gorge all the way through her pregnancy. "I told myself I could eat for two, but in reality I was eating enough for two grown men," she says.
By the time she'd given birth to baby Leon, she'd put on 3st in weight.
She says, "I was lonely, fat and miserable. My husband was a doting dad but I wasn't happy in my marriage. I'd never felt so lonely."
Again, Heather turned to food for comfort. She says, "I should have been trying to get my figure back, but I was too exhausted. I just ate and ate."
Nine months later, Heather fell pregnant again and carried on eating as much as she wanted. When daughter Brianna was born in October 2007, Heather asked the midwife – who'd come to weigh her new baby – if she could step on to the scales herself.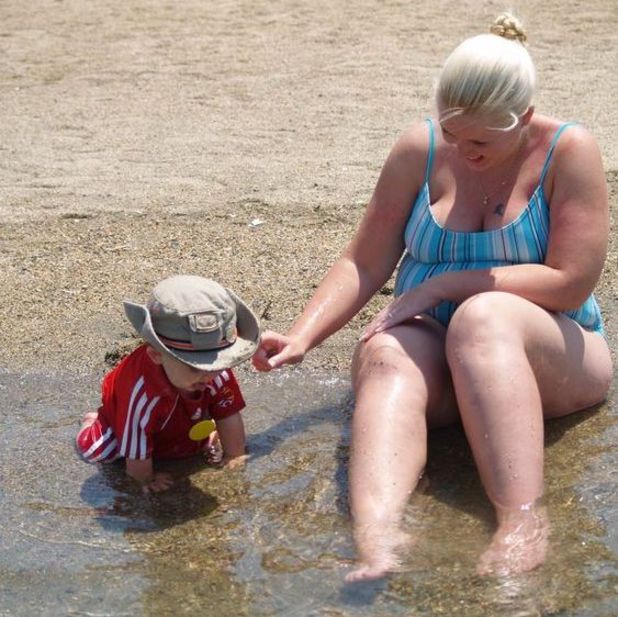 "I was nervous, but I wanted to see how bad things were. When the dial stopped at 16st, I burst into tears. I couldn't understand how I'd let this happen," she says.
That Christmas, her hubby bought Heather an SLR camera and she began a photography course soon afterwards. When a friend saw the quality of her pictures, Heather was asked to take their wedding photos, and she agreed. Before long, she'd taken on the role of wedding snapper for another friend, too, a job she relished.
But she would always be offered free food at the weddings, and so her weight slowly crept up. Just nine months later, unhappy Heather and her husband divorced.
"I didn't recognise my life any more," she explains. "Being overweight was on my mind 24/7. I felt utterly ashamed of myself."
She decided then that it was time to make a change. "Something snapped in my head. I knew I had to sort myself out," Heather says.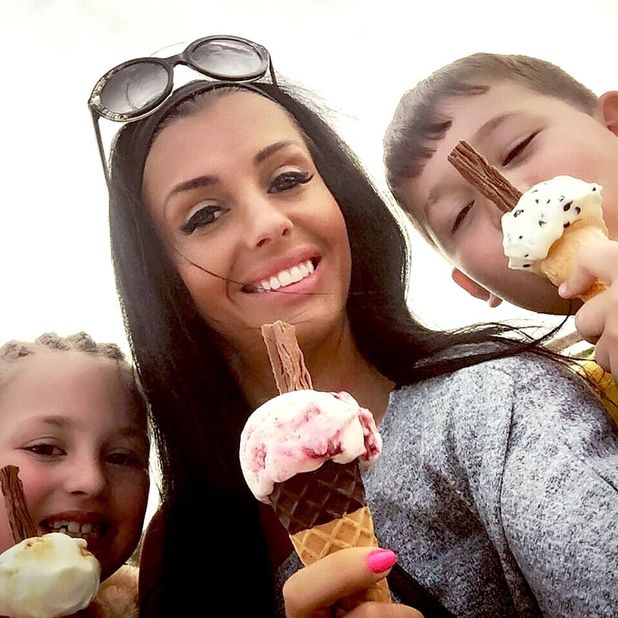 "I wanted to enjoy my time with my kids, not spend my life worrying about my weight. So I started going to the gym, stopped ordering takeaways and cut my elephant-sized portions down to child-size."
The weight quickly dropped off, and within nine months she'd lost 4.5st. By this point, though, Heather's photography hobby had really kicked off – in fact, it had turned into a full-time business.
She says, "I was so keen to build up my portfolio that I kept taking on loads of work. I was at a wedding almost every weekend – it was knackering.
"Every time I did a job, I'd be given a three-course meal. I'd snack on the sweet station and the evening buffet, too. It was impossible to keep the weight off."
And when she wasn't at weddings, all of Heather's free time was taken up frantically editing photos, so she never had time to think about eating healthily. She says, "Before I knew it, the weight had crept back on and I was almost back where I'd started."
A few weeks later, she was on Facebook one night when she saw a post from a friend who'd lost 8st. Her pal claimed a diet supplement, Juice Plus, had helped her lose weight. Heather says, "I wasn't sure at first, but I soon realised that simply eating less wasn't the healthiest way to lose weight. I needed to learn how to eat a balanced, clean diet full of nutrients, which is what Juice Plus offered.
"Before long, I'd started having one of their shakes for breakfast and then a healthy, balanced lunch and dinner – the weight began to fall away."
Amazingly, Heather lost a whopping 18lb in five weeks.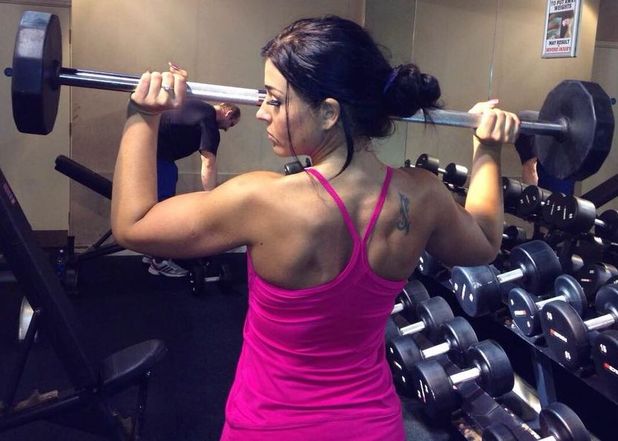 Deep down, though, she knew that if she continued with her photography business, she'd never stay slim. So, reluctantly, she decided to quit her job as a wedding snapper… and start working as a Juice Plus representative instead.
She says, "I could fit it in around the kids and still have time to go to the gym four times a week. I felt happier and healthier than I had in years. I wanted a fresh start, so I dyed my hair, had a breast enlargement, got my teeth whitened and treated myself to regular spray tans."
Now, friends who knew Heather when she was bigger don't recognise her.
"Sometimes I don't recognise myself," she says. "After having Brianna, I was a size 22 and weighed over 16st. I was at rock bottom, lonely and depressed. Now, I'm a size 10 and weigh 10st 3lb.
"I've truly never been happier," Heather adds. "Now my passion – and job – is to help other ladies like me lose weight and gain confidence in themselves. If I can do it, so can they."
By Laura Hinton