Despite being disabled and homeless, inspirational felines, Flintstone, Manuel, Lollipop and Julius have never given up hope and are patiently waiting for their loving forever homes.
Even though Flintstone and Manuel only have three legs, Julius is missing two toes and Lollipop has a limb deformity, these cats have never let their disabilities get in the way and are hoping to find their happily ever after very soon.
When Animal Welfare Officers at The Mayhew Animal Home first discovered eleven-month-old stray, Manuel, he was scared, timid and his right back leg was completely broken.
Unfortunately Manuel's leg was completely broken and too far gone to save, so the vet had to make the difficult decision to amputate the leg.
Despite that, the adorable fluffy black and white boy has coped really well with walking on three legs – and now he's fully recovered from his operation, he's ready to find the home of his dreams.
Gorgeous one-year-old tabby Lollipop was born with a limb deformity in her back legs, which she is able to walk on easily and painlessly.
She's been at The Mayhew since June 2016 after a member of the public found her in their back garden.
Despite her disabilities and setbacks in life, Lollipop is still a happy, purring cat that lives life to the full.
Sadly Flintstone didn't have the best start to life after being born with three legs and abandoned.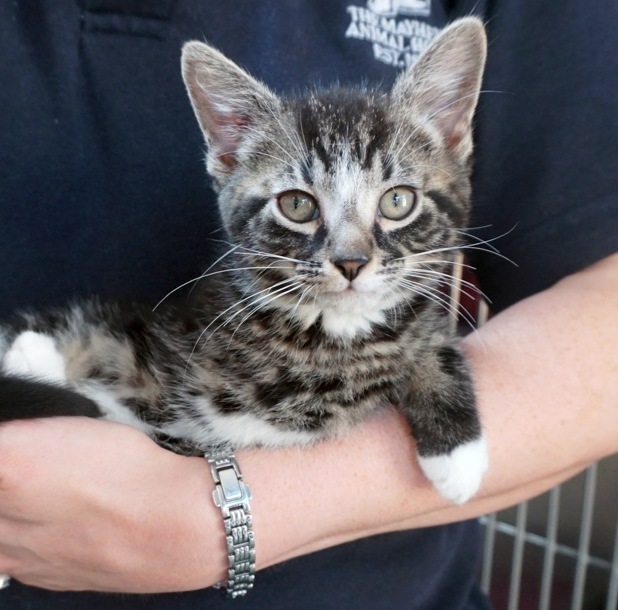 Despite his disability, cute tabby Flintstone gets around easily and is desperate for affection.
Friendly two-year-old Julius was born missing two toes off his front paws. But Julius can still walk, jump and run like most normal cats.
Aww!
If you're interested in adopting one of these cats, visit
www.themayhew.org
or call 020 8962 8000.
For exclusive competitions and amazing prizes visit Reveal's Facebook page NOW!