Is there anyone on this planet that doesn't like doughnuts? No, didn't think so.
Weddings are mostly great - you love the tears of joy you shed when witnessing how happy your friends/family are. You love the playlist because most wedding DJs just play banger after banger. You love the booze, oh the booze is surely the best bit!
But you know what the worst thing about weddings is? More often than not, it's the cake.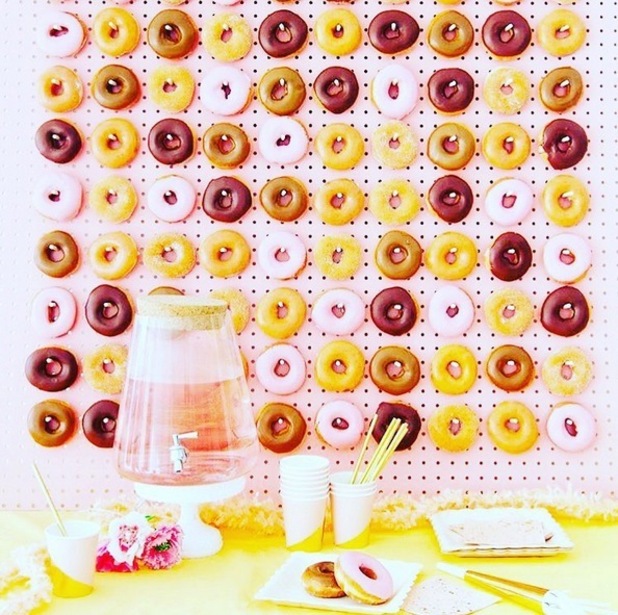 Chances are, by the time it's cake-cutting hour you're absolutely smashed and having a deep meaningful conversation with the groom's aunt about gender politics and how millennials just have it "so hard".
And even if you are around to grab a slice of the sweet stuff, it's usually horrible old fruit cake coated in far too many layers of icing.
Why people still insist on having cakes like this is beyond me. No one likes it guys, give it up!
Never fear though - there is an amazing new wedding craze and it has got to be the most delicious and indulgent of them all.
Welcome: doughnut walls.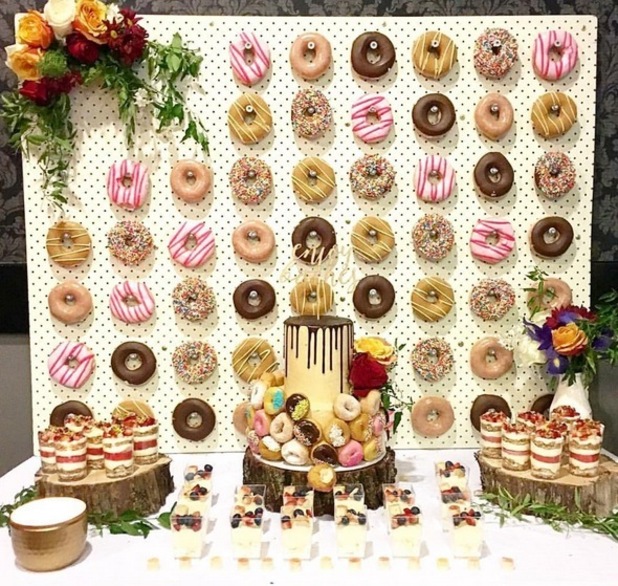 Now, you may not be sure what they are but it is really quite simple. They are WALLS OF DOUGHNUTS.
I know what you're thinking and yes all your Christmasses have come at once.
If you're in need of some snack-inspiration, I challenge you to search #doughnutwall on Instagram and not immediately make a break for the closest doughnut shop.
So send this article to all the brides and grooms-to-be that you know and beg them to ditch that manky old fruit cake and get a doughnut wall on the go!
For exclusive competitions and amazing prizes visit Reveal's Facebook page NOW!