Struggling to juggle troublesome toddler North and baby Saint, Kim Kardashian West is desperately seeking the help of an expert...
With two children under the age of four, most mums would be tearing their hair out, and Kim Kardashian West is definitely no exception.
She's confessed that life with three-year-old North and eight-month-old Saint, with husband Kanye West, 39, has been no easy ride.
"Of course, I expected it to be different [after having Saint] but, wow... it really is so hard," said Kim, 35.
"When I had North, all I did was feed and sleep. This time around, I get no sleep."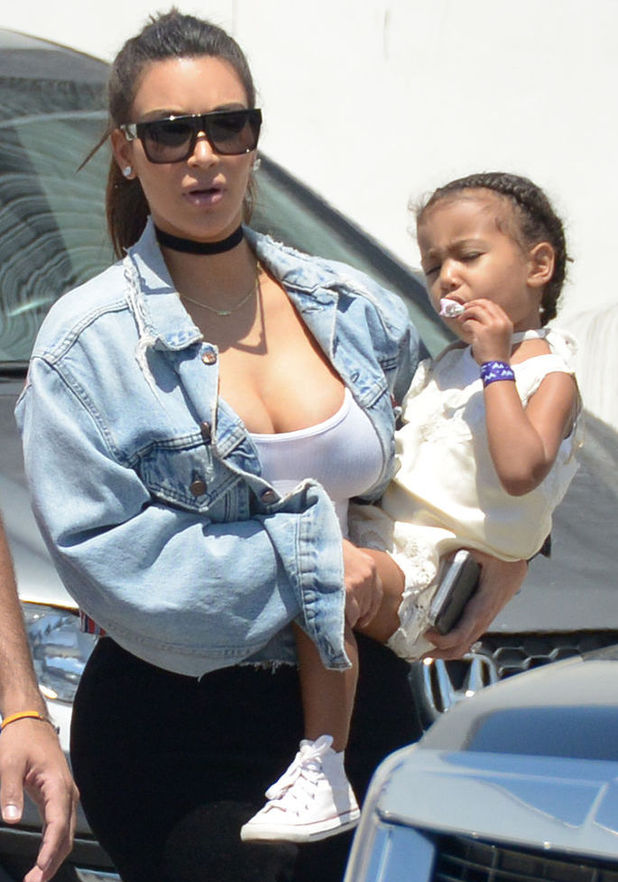 Now, a source close to the KUWTK star has revealed how Kim is on the lookout for a British Nanny McPhee-type to help her navigate North's "terrible toddler" years, as it seems their little princess is playing up now there's a new addition around.
Maybe a Norland Nanny would be the answer to her prayers?
The highly-respected
Norland College
in Bath has been training nannies – and even securing them jobs looking after royal babies – since 1892.
As well as early-years training, Norland nannies learn self- defence, life-saving and how to drive in dangerous conditions to cover all eventualities. It's this unique and intense training programme that makes their nannies the most sought-after childcare professionals in the UK.
They may cost up to £60,000 a year, but we can see why the Duchess of Cambridge recently hired a Norland nanny to look after her two royal babies.
Here, Claire Burgess, Norland's Early Years Consultancy Manager, advises Kim and Kanye on how best to cope with North's new baby jealously.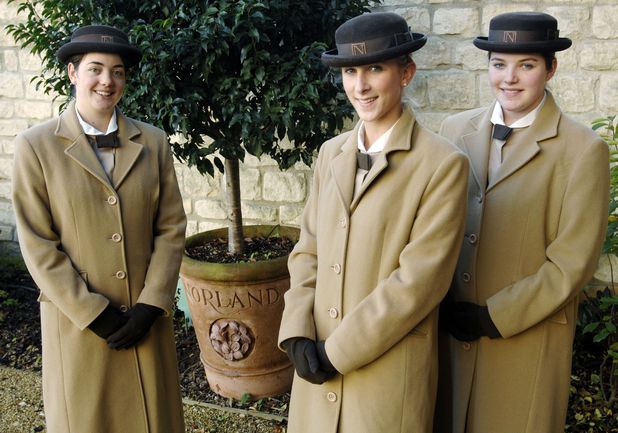 "Jealously is to be expected," Claire says. "From the older child's perspective they've been the baby and centre of attention, and suddenly this new little person has arrived and is taking some of their time.
"If someone comes over to see the new baby, parents should give the baby to the visitor and go off and play with the older child for a little bit.
"Or, if your partner can do bathtime with the newborn, the other parent can play with the older child so there's equal attention.
"Parents should engage the older child with their sibling – they might have seen Mummy's tummy getting bigger but they don't understand exactly what that means until the baby arrives.
"The older child is just adjusting so you need to be sensitive to that. They'll go through stages where they want to hug and kiss the baby, and other times they might be more interested in playing, and that's fine.
"Special moments with them – a cuddle, a bedtime story, a trip to the park – are all really important in helping them adjust."
And, how's best to cope with a toddler's tantrums?
"Lots of children have tantrums because they're confused or frustrated," Claire explains.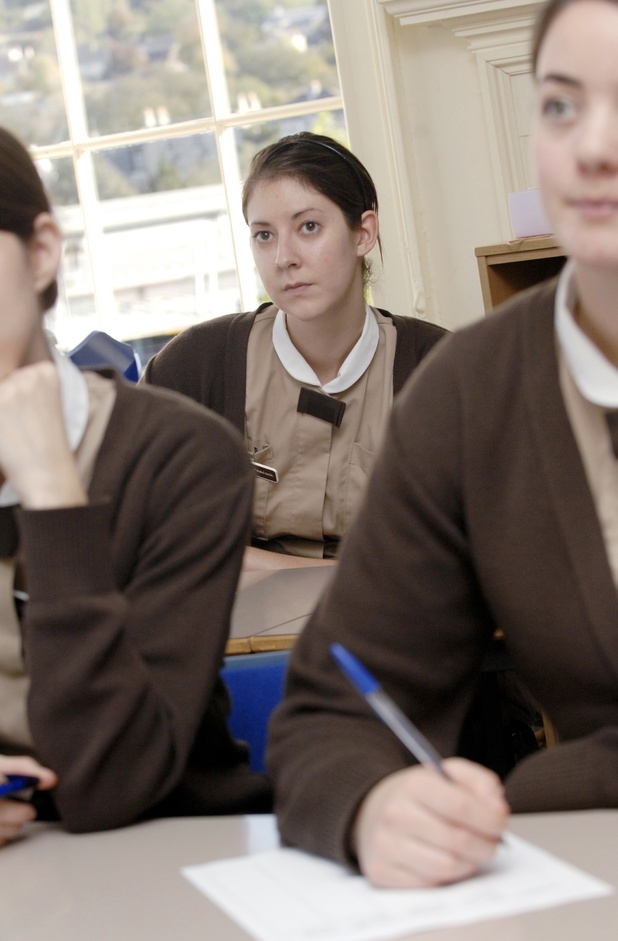 "They don't have the language to explain how they feel. So, as a parent you need to use lots of explanation.
"Tell them, 'In five minutes we're going to be doing this,' so they know what's happening.
"Be communicative. Tantrums are a phase children go through."
When it comes to showering a child with expensive gifts – something Kim does with North – the Norland stance is "less is more".
"Think about the toys or gifts," says Claire. "What do they actually do, and how much use will the child get out of them?
"Some of the simplest of things can be much more important.
"Even offering a child a choice of three things to do at the weekend, and telling them it's because they're so special, can be as exciting as unwrapping an expensive present."
She adds, "Having time for yourself, going out and having an evening for you, or doing something you enjoy, does make you a better parent.
"Parents shouldn't feel guilty for wanting time alone. Make sure you get that balance, because sometimes it can be all-consuming."
By Lauren Hill-Roger and Paisley GilmourFor exclusive competitions and amazing prizes visit Reveal's Facebook page NOW!