In Jamaica, it's a crime to be homosexual – in fact, it can be dangerous to even meet other women who are gay. But when Angeline Jackson, 25, suffered a "corrective rape" for being a lesbian, she refused to be silenced...
"Growing up in Jamaica as the daughter of a church elder, I knew from a very young age that liking girls was a sin.
My country is deeply homophobic – and it's one of 76 countries around the world where being gay is illegal.
So when I realised I fancied girls, I was torn. If I came out, I knew my father might make me leave home, or I could even be killed – there were a number of Jamaican gay activists who'd been murdered.
So I chose to live in hiding.
But when I was 16, the mother of a girl I'd been secretly seeing found out about us. She told my parents, and I was forced to go for counselling because they believed I was mentally unwell. After that, it was never spoken of again.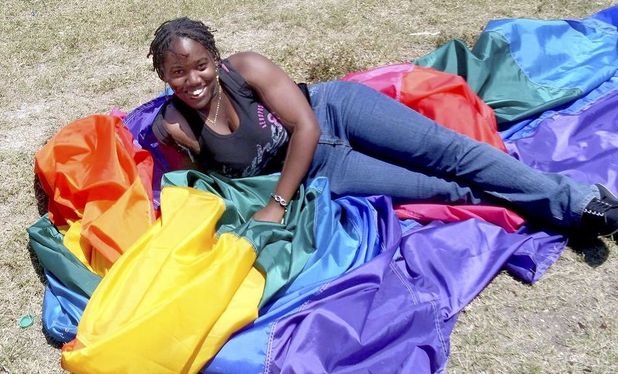 In June 2009, when I was 19, I came across a lesbian chat room.
After talking to one of the girls online for a few months, she mentioned meeting up. I was keen, but asked a friend to come, too, just to be safe.
When we arrived at the agreed meeting place, the girl didn't appear. Instead, her brother turned up, saying he'd take us to her house.
Before I knew it, another man appeared, blocking our path. Instantly, my blood ran cold. He was holding a gun and his face was covered with a handkerchief.
Jabbing the gun in the back of my neck, he marched my friend and me to a secluded area. He violently forced us to perform oral sex on him and the other man before ejaculating on us.
At one point, he stopped and asked if I was a Christian. When I said 'yes', he told me to pray for him before vaginally raping my friend in front of me.
I kept screaming for them to stop, but they wouldn't listen. When they'd finished, they robbed us of our belongings and we managed to scramble away to safety.
I realised then that I'd been set up via the chat room and walked into a honey trap. In Jamaica, raping a lesbian is seen as 'corrective rape,' implying that it's a type of cure which might turn us straight.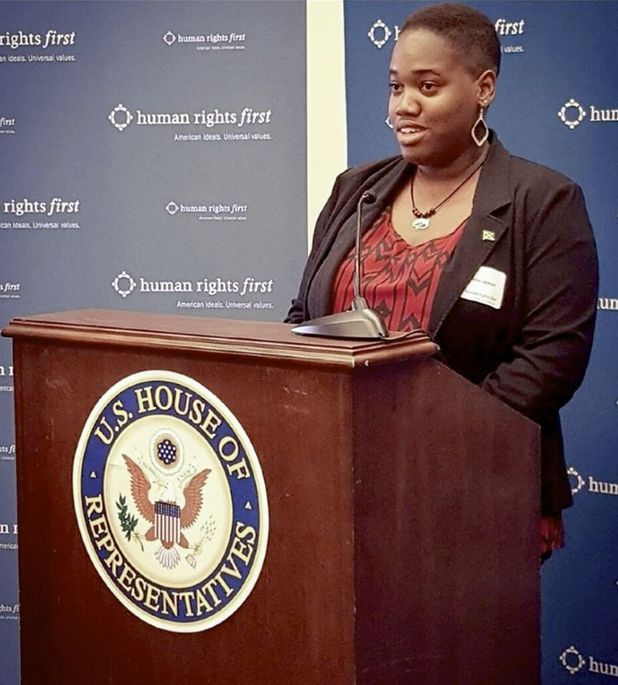 Back at home, I tearfully told my parents what had happened, and they took me straight to the police station.
Sadly, my friend was so ashamed that she refused to tell anyone. The police weren't very supportive. In fact, one officer said I should 'leave my lifestyle and go back to church'.
I was stunned, but expected nothing less. If anything, that response only encouraged me to take action. I felt I owed it to other women who'd experienced the same thing.
Weeks later, I was taken to the line-up room to identify my attacker. I felt sick but I stood my ground. 'That's him,' I told the officer.
My attacker, Ronique Raymond, eventually got 27 years in prison – but just two years of that sentence were for sexually assaulting me. The rest were for multiple convictions involving robbery
and possession of a firearm.
Over the next few months, I suffered countless flashbacks and nightmares about what had happened. I also felt incredibly guilty about asking my friend to come with me that day.
In time, I slowly came to realise that it wasn't my fault, and my country shouldn't make me feel ashamed of who I was.
So, in early 2010, I decided to come out by marching at Jamaica's first Walk for Tolerance in front of all the TV cameras.
Instead of remaining silent, I knew I had to become an activist and public speaker for LGBT issues. I wanted to empower women, and specifically lesbian and bisexual women who had also suffered sexual violence.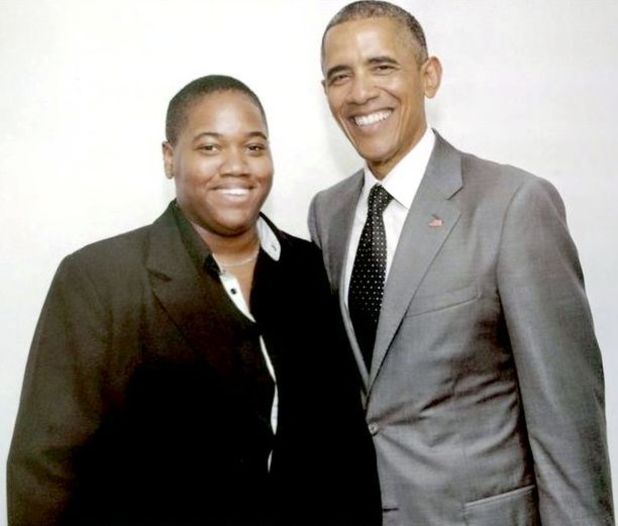 In January 2013, I co-founded Quality of Citizenship – Jamaica's only registered organisation for lesbians and bisexual women – and continued in my mission.
Two years later, I received an email from the White House, saying that President Obama was due on a 24-hour visit to Jamaica and he'd like me, as a young leader, to attend. I was incredibly flattered.
Still, I couldn't believe it when Obama singled me out in the crowd, saying, 'Angeline Jackson, who is here today, as a woman and as a lesbian… well, justice and society wasn't always on her side.
'But, instead of remaining silent, she chose to speak out and started her own organisation to advocate for women like her. She became a global activist.
'She cares about Jamaica, and making it a place where everybody, no matter their colour, class or sexual orientation, can live in equality and opportunity. That's the power of one person and what they can do.'
I was incredibly touched by his words and left that day with my head held high.
While I can't say it's been easy speaking out, I know I'm being true to myself. I have a girlfriend now, and we're both very happy. I remain close to my parents, but we don't discuss my sexuality. Still,
I live in hope that their views may change.
After all I've been through, I know that anything is possible.
To support Angeline Jackson's organisation and other women like her, visit The Quality of Citizenship Jamaica at qcjm.org.By Laura HintonFor exclusive competitions and amazing prizes visit Reveal's Facebook page NOW!