Danyelle Hall, 24, was contemplating life as a single mum after her sick husband, Lee, was given just two days to live. Incredibly, pioneering medical technology saved him in the nick of time
"Watching my husband energetically running around the garden with our son, I couldn't help but think back to the time when he was just two days away from death.
We'd been so close to losing him but, thanks to a miracle treatment he was still here, a part of our family.
Lee and I had first met as teens through a mutual school friend. From the start of our relationship, he'd been open about his health problems.
On one of our first dates, we'd walked along our local beach in Cornwall and Lee had explained that he suffered with a weak heart. At 18 months old, he'd been diagnosed with leukaemia (blood cancer) and had undergone rounds of gruelling chemotherapy to treat it.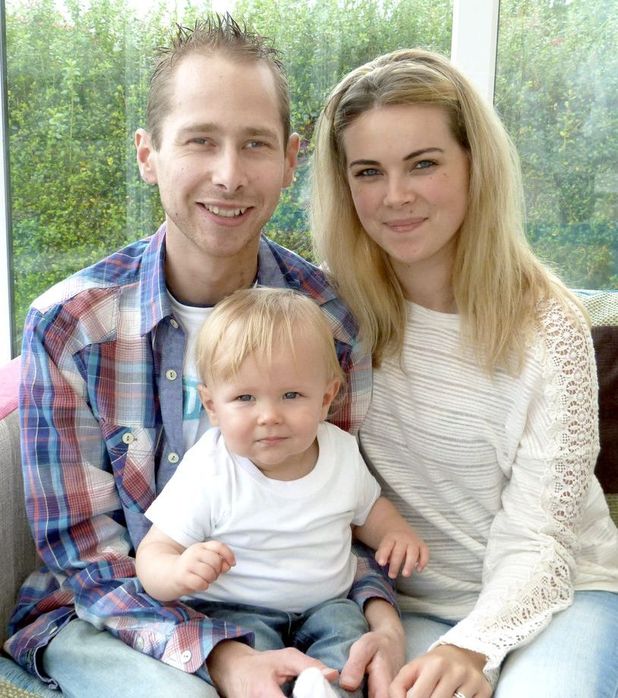 The aggressive radiation treatment had weakened his vital organs, meaning he now had to take daily medication to protect his heart. It was so hard to believe, though, because Lee was a larger-than- life character. I constantly joked that he was much fitter than me, and he even taught me how to body-board and surf.
But in 2009, when he was 20 and training to become an electrician, Lee started getting breathless while walking up the stairs. He was napping more than usual, too.
When he complained of chest pain, I knew something wasn't right, but he blamed his tiredness and pain on his busy workload.
If he went drinking with friends, he'd be unwell for an entire week afterwards. Finally, Lee visited his GP. He was sent straight to A&E at Harefield Hospital in Middlesex, the UK's largest heart and lung centre.
The consultant there explained that Lee's heart had become so weak, it could no longer maintain the flow of blood around his body. In short, his heart had stopped working as it should do.
Lee was transferred to a specialist hospital in London and fitted with a battery-operated left ventricular assist device (LVAD). It was for patients with end-stage heart failure.
Connected to his heart through a fine cable, the device, worn on his waist, had to be kept sterile at all times, as an infection could be life-threatening. The batteries also had to be changed every four hours.
Despite everything, we tried our best to be like any normal young couple, and we decided to move in together.
Before we got our house keys, I had to be trained in resuscitation and learn how to change the pump on Lee's LVAD.
On New Year's Eve 2012, Lee proposed, and we married a year later. It was a perfect day, and when I said I loved him in sickness and in health, I really meant it.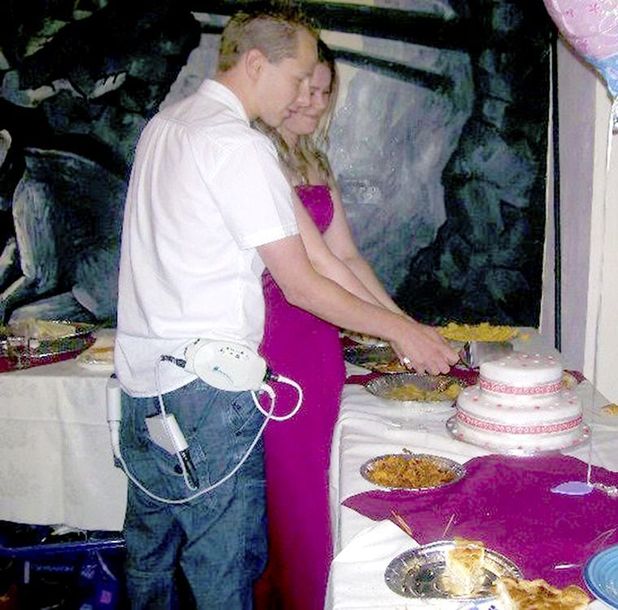 In 2013, I fell pregnant. We'd thought Lee's childhood chemo might have left him infertile, so we were over the moon at the news.
Just a few months after our son, Hayden, was born in June 2014, Lee's health took a rapid turn for the worse when his LVAD became infected.
He was rushed to theatre to have it cleaned, but then surgeons discovered a life- threatening blood clot inside the pump.
We were then given more devastating news. The LVAD was no longer a viable alternative for Lee's weak heart. It had to go.
Now, the only option was a heart transplant. And we had just two days to find a match. In an instant, my whole world felt like it was collapsing. The likelihood of finding a donor in such a short time seemed impossible.
At just 23, I was facing the prospect of becoming a single mum. I knew I had to be strong and supportive, but inside, my heart was breaking.
Lee was taken to a high- dependency ward and all we could do was wait. I left that night to try and sleep. Next morning, I found his room bustling with doctors. "They've found a heart for me," Lee smiled.
Yes, they'd found a matching heart for him, but unusually, it was from a patient who had already passed away.
The hospital was trialling a revolutionary new method of transplant, where a heart could be removed from the donor's body and kept alive and beating in a box for up to eight hours.
We looked at each other. "I've got to go for it," Lee said. I was nervous. It was all so new, but even if there was just the slimmest chance it could work, I knew we had to try. We kissed goodbye before Lee was wheeled off to theatre.
Thankfully, the 10-hour operation was a success. Lee's body accepted the heart, and he was discharged from hospital a month later in July.
Now, with his new heart, Lee can live without the wires, batteries and medical equipment he used to rely on to keep him alive each day. Now 27, he runs around the garden with our son and plays football with his mates.
The contents of that amazing box proved to be a gift of life, the best present we could ever have asked for.
We'll be forever grateful to the family of the donor. Lee wouldn't be here today if it wasn't for their brave and selfless decision.
Hopefully, this new form of transplant can help other families just like us.
By Lucy Needham