Hearing that two thirds of British adults have only ever had sex for the first time with new partners while drunk is sobering news.
Dating app
Temptr
polled more than 2,000 adults between 18-40 to find out about how their first time naked rendez-vous linked to their relationships with the devil's juice.
They found that more than two thirds of them had never ever had sex with someone for the first time while being stone cold sober.
Hate to break it to you pals, but being drunk numbs your bits. You're actively making sex worse for yourselves, why would you do that?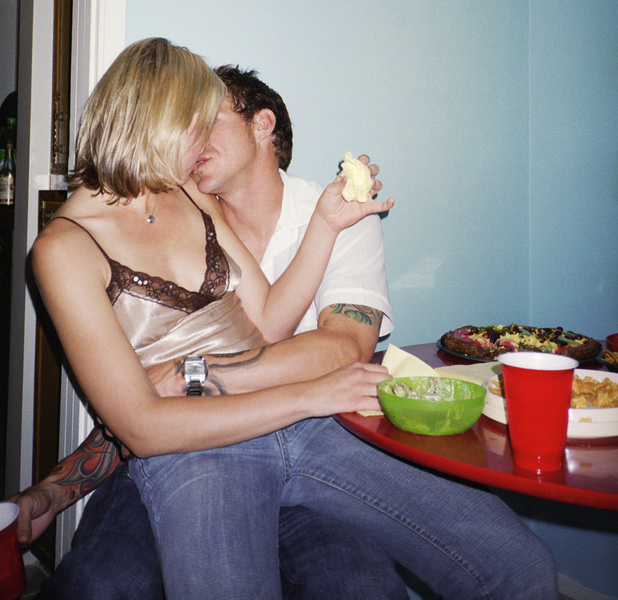 Why are we so afraid to strip off unless we're under the influence?
Nerves was the top reason why people downed a few before getting their leg over, with 81 per cent of people saying this was why they felt the need to get sloshed.
Of those, 58 per cent cited their lack of self-confidence as a reason for their nerves and said their worries about they way they looked led to their level of drunkenness.
"Something could go wrong" was another worry according to the adults polled, with 42 per cent saying they were concerned about a sexual blunder.
So 81 per cent said they used booze to calm their pre-sex jitters. And over two thirds (67 per cent) stated they had always been at least tipsy when sleeping with someone for the first time.
And 29 per cent of respondents said they regretted that first time afterwards. Unsurprisingly, 12 per cent said the reason they regretted the encounter was because their level of intoxication had made the sex rubbish. Well, duh!
Founder of Temptr, Jack Knowles, commented: "Having sex on the first date is completely up to the two people involved. If you feel comfortable with the person and you feel as if you'll have a good time, go ahead and don't let other people judge you for it.
"However if you do not feel comfortable with it, don't drink just to put yourself at ease and then go home with your date. You do not have to do anything you aren't feeling and if you aren't feeling like sex is on the cards, be honest with your date. If they then get insulted, then you dodged a bullet anyway."
Couldn't agree more Jack.
While liquor-induced sex sessions can be a world of fun, surely we shouldn't be so reliant on alcohol to feel comfortable in the sack?
For exclusive competitions and amazing prizes visit Reveal's Facebook page NOW!