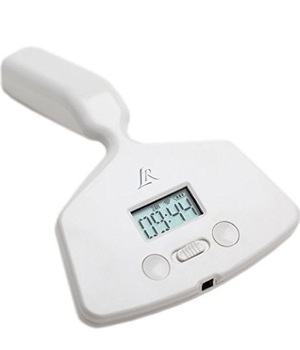 If you're absolutely sick of being woken from your slumber by an annoying buzz, only to throw the damn device across the room while screaming: "How can it be time to wake up ALREADY?" then this could be the perfect alarm clock for you.
This vibrator alarm clock is, well pretty much what you would imagine.
Named "Little Rooster" (which kind of makes me feel uncomfortable since the idea of having a bird anywhere near your nether regions is terrifying), you simply set the alarm before placing the vibrator in your pants and going to sleep.
When the time comes *cough* to wake up, it'll start vibrating slowly and then steadily get stronger.
It even has a snooze button, 30 varying power settings and is completely rechargeable.
It's available to
buy on Amazon
for £60, which may seem pricey but that is how much a good vibrator costs right?
Plus, I guess you could even wear it to work/ dinner/ shopping to make the most of your money? We will point out we haven't tried it, we just find the concept quite fun!
Just set the alarm for later in the day and have a buzzing good time on your own!
For exclusive competitions and amazing prizes visit Reveal's Facebook page NOW!