When Mr T and I first met and were getting to know one another, he told me he really liked to boogie.
"I'm a very physical dancer," he told me, somewhat mysteriously.
Now I've seen him dance, I know exactly what he means. He's not shy about getting on the dancefloor and busting a few moves, is my hubby-to-be. That is one of the many, many things I love about him.
I've always enjoyed a bop myself and have been known to be the first one up at a party.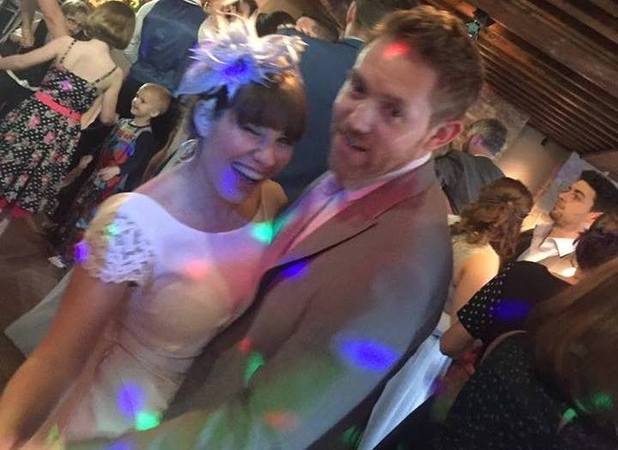 But it turns out, no matter how compatible Mr T and I are in every other way and place, the dance floor is not one of them. Although individually, we're not terrible dancers, together we can't seem to move. I step on his foot, he tries to twirl me when I'm not expecting it… it just doesn't work.
Which does not bode well for the first dance. Not at all.
So we decided to call in help, in the form of Lauren, from
Twist & Pout
. Among other things, she runs dance classes for hen does, birthday parties – and, handily, weddings.
The first question she asked us, of course, was what song we'd picked. And that was another problem. We just couldn't decide. We flitted between wanting a really soppy, traditional love song that we could just sway along to, to something more upbeat and jokey.
"We're getting more and more people coming to us, asking us to help them with a routine for their first dance," Lauren says. "It's a big moment and people want to make more of it nowadays.
"Some couples chose a song with a special meaning or one that reminds them of a special holiday or festival. Others go with a song that matches the theme of their wedding, or simply pick a romantic song that will make their guests cry.
"The important thing is that you feel comfortable with it and – if you don't already – get to know the song really well. You need to feel fully prepared to sparkle in the spotlight.
"Whether you want to just sway, or have a routine you want to perform, we'd always advise that you practice, so that you're at your most confident when your day arrives."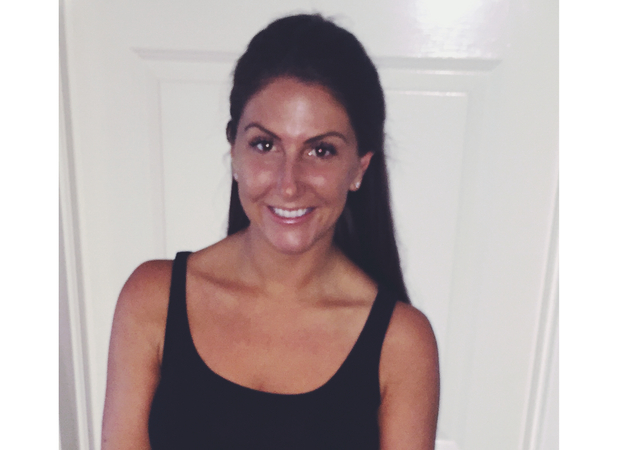 It took a while, but Mr T and I eventually settled on a song. Mostly because it was annoying us both how indecisive we were being. And although the words aren't classically romantic, it's a beautiful song that brings back lots of happy memories of gigs we've been to.
And for the dance itself, Lauren was there to help us (literally) every step of the way. Coming round to our flat, she guided us through a variety of twists and twirls to jazz up our fairly boring swaying.
I'm not going deny it – it wasn't pretty at first. We messed up on numerous occasions. Mr T kept coming in too early and I'd completely forget the steps Lauren had shown me seconds before. I felt exactly like Baby in Dirty Dancing, minus the fishnets and cropped top.
"At first, lots of people feel silly, but that's only because it's new," Lauren says. "As soon as you get used to the moves, you'll feel much more confident. And don't worry about learning it perfectly today. It'll come with time."
And she was exactly right. We had our lesson a week ago and, after practicing every night, we're so much better already.
Now we have nine weeks to make sure we're perfect – and to not forget the steps!
If you have any tips or questions, get in touch with me at @Sarahw0684

More from the Clueless-Bride-To-Be:
24. My wedding dress exercise regime
23. My wedding diet
22. The three month countdown!
21. Gifts for your girls!
20. As a wedding guest... before your own wedding
19. Choosing the underwear
18. The bridesmaid dresses
17. Two brides thrash out the great gift list debate
16. All about flowers
15. Cakes, cakes, cakes!
14. Picking your perfect ring
13: The photographer
12. The invites
11. The wedding fair!
10. My (first) big mistake
9. How to pick a wedding dress to suit your shape
8. Reader, I got a brace!
7. Choosing the all-important venue
6. The dreaded guest list
5. Breaking down the budget
4. Picking my bridesmaids
3. Everything you need to plan or buy
2. Getting by with a little help from my friends
1. The proposal!