Where you live makes a big difference to the cost and care available when giving birth. Here, three women from around the globe tell us their experiences
Rachel Weedheam, 35, gave birth in New Jersey, USA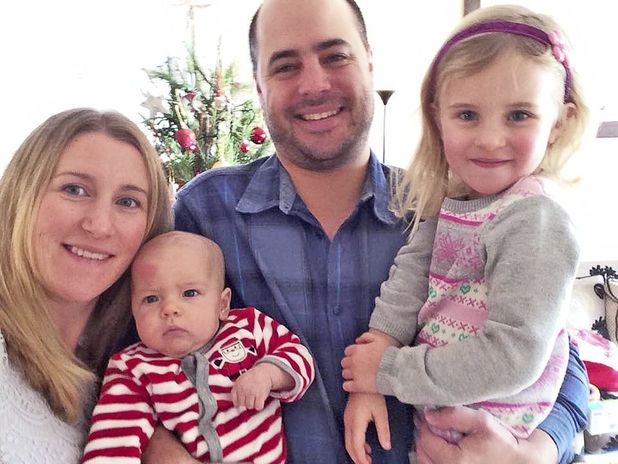 "At 35 weeks pregnant, I was at a hospital in New Jersey, USA, trying to make sense of the complex document in front of me, that I was signing.
It was scary to think I was agreeing to a stipulation in my insurance policy that meant, if my doctor was unavailable when I went into labour, I'd be responsible for the full cost of treatment. That's one of many complicated policies there are in the States.
My husband, Leonard, 35, and I moved to the US from Britain five years ago for work, so our daughter, Caitlin, now six, was born in the UK.
After moving, we struggled to figure out the complex insurance policies, and were confused by the paperwork. We now pay £74 a month for our healthcare insurance, and Leonard's employer pays an additional £854.
After Caitlin's birth, I'd been diagnosed with stage-four endometriosis and an ovarian cyst, so that meant getting pregnant again was going to require IVF – and we'd have to pay for it ourselves.
In October 2013, we began treatment. Fortunately, I fell pregnant after just one round, costing £18,485. From then on, everything was covered by insurance, and we were only sent a bill if there was a portion for us to pay.
They charge for everything in the US, from the use of the recovery room after birth – £767 in my case – to £2.30 for some medications.
When my beautiful son, Jacob, was born in October 2014, I needed an emergency caesarean, which pushed the cost up. The final bill from the hospital came to £12,761. Of that, we owed £385.
In September 2015, I fell pregnant again naturally, and in June this year my other son, William, was born by caesarean. Our insurance will cover the majority, so we'll probably have a fee of £380.
As paying customers, we have a choice and expectation for a level of service, but it feels less about the patient and more about money. If you can't afford it, you simply don't get treated."
Total including IVF: £31,246As she was insured, Rachel paid: £18,870
Kate Willis, 37, gave birth in Toulouse, France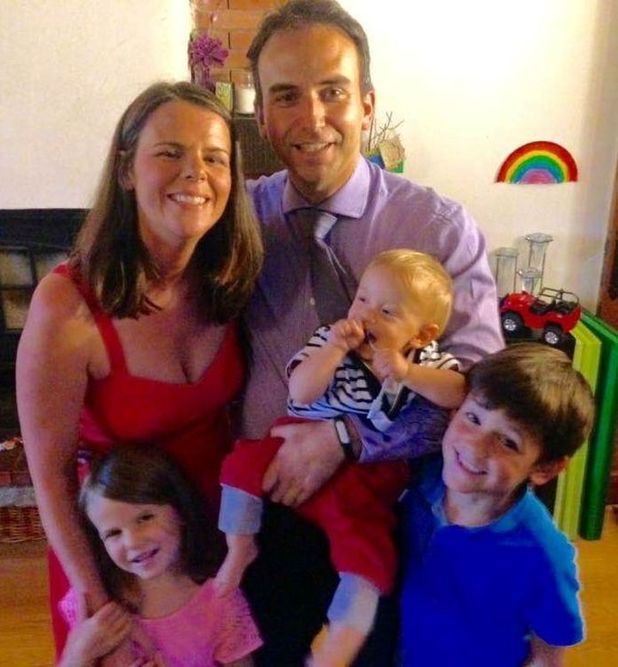 "As I relaxed in the sitting room with my midwife, Fabienne, the home- birthing pool filled with water inside my home. An hour later, Dylan, now 18 months old, arrived. It was the peaceful, happy birth that I'd so wanted with my first two children.
My husband, Ion, 40, is French and after meeting 12 years ago – after I moved to Toulouse for work – we had Mylo, seven, and Naïa, six, both born in French hospitals.
Healthcare is amazing in France as long as you're mainstream, working full-time and have a 'mutuelle', which is a private healthcare scheme. If that's all in place, you pay nothing at any point.
We contribute a large percentage of our salaries and employers contribute, too. But when you're having a baby you get a three-month scan, five-month scan and a final scan, as a bare minimum. You also see your obstetrician and midwife every month.
From six months onwards, all healthcare is free until two weeks post-partum, regardless of whether you have a mutuelle or not. If you have your baby in hospital, it's 100 per cent covered by social security, including the cost of an epidural, should you need one.
Postnatal care is very good, too – it includes pelvic floor and abdominal rehab sessions. It's not exactly a perfect system. It's illegal to keep your placenta as it belongs to the hospital. And by the time I was pregnant with Dylan, I wanted my placenta and I wanted a homebirth.
Frustratingly, home-births are outlawed in my region. It's impossible for the midwives to get insurance, so they charge a hefty fee. I had to pay £1,147 for Fabienne to be by my side.
The healthcare system has been in deficit for years, but it's a good system for those in employment and paying social security. I think the French system compares favourably to many others globally. I don't know how long it'll last, though."
All hospital costs covered by her healthcare planFor a home birth, Kate paid an extra: £1,147
Georgina Fuller, 38, gave birth in London, UK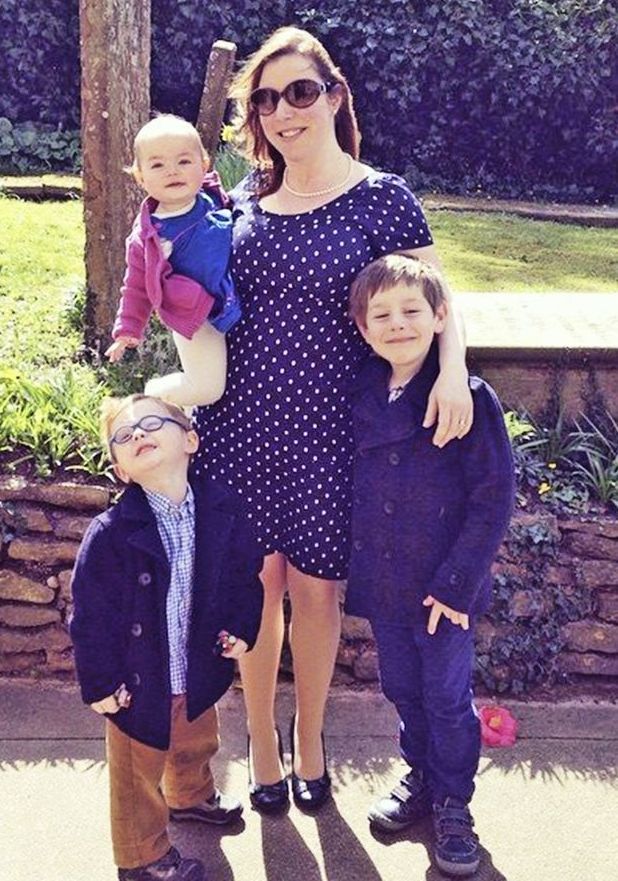 "I've got three children, who are now seven, four and two, and they were all delivered via caesarean, thanks to the NHS.
My first was an emergency caesarean after a difficult 48-hour labour, and the second and third were elective. A caesarean costs around £8-10,000 in terms of medical costs, so that means I owe the NHS at least £30,000.
I saw a lot of midwives throughout each pregnancy, but I was lucky enough to live just over the road from the one at our local surgery for my first baby in London. She was lovely and came over twice a day to check my blood pressure in my third trimester.
Most of the midwives I came across were wonderful, providing tea and toast, and offering to take the baby away for an hour so I could rest, but some of them were abrupt and uncaring. I asked one if she could "please open the blinds for me" a few hours after I'd come out of surgery, and she told me to get up and do it myself. It made me cry, as all over I felt very battered and bruised.
Some of the systems could do with updating. It'd be much better to have electronic files, rather than paper files, which needs to be carried around by expectant mums for each prenatal appointment they have.
I still think the NHS is a wonderful and invaluable resource that we're incredibly lucky to have. I really couldn't put a price on the gratitude I feel to the NHS for delivering three perfect, healthy babies for me. I'm a big advocate for it."
Total medical costs for three babies: £30,000Free for Georgina on the NHS
By Kim Willis, Laura Hinton and Georgina Fuller
For exclusive competitions and amazing prizes visit Reveal's Facebook page NOW!