Charlotte Bourton, 24, was unhappy with the size 18 figure her addiction to chocolate had given her – so she ditched the sweet treats and gained bucketloads of confidence
As she tucked into her chocolate sandwich, Charlotte Bourton savoured her morning sugar rush.
While a Nutella sarnie might seem like an unconventional breakfast choice, Charlotte, from Dorset, wouldn't stop there. She'd follow it with a chocolate treat mid-morning and two more in the afternoon.
The 24-year-old health and social care co-ordinator knew her snacking wasn't exactly healthy, but her sweet tooth was uncontrollable.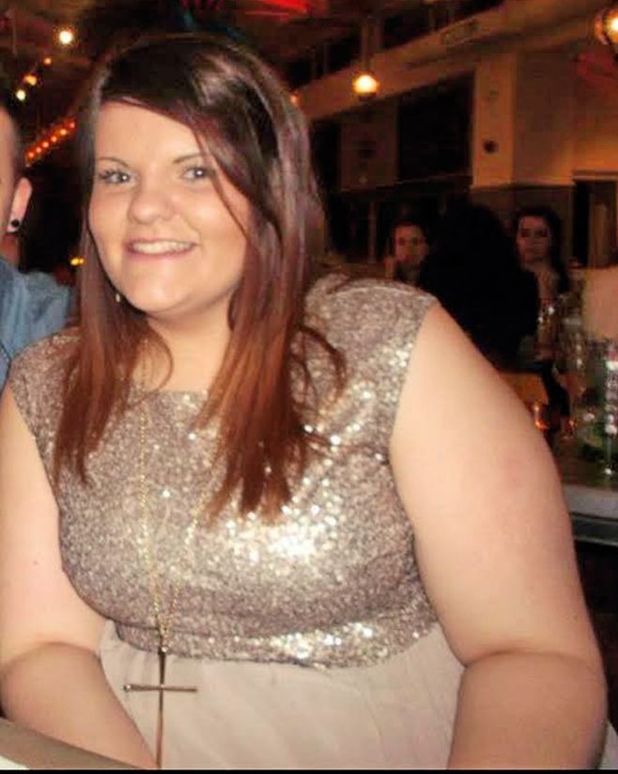 Each week, 5ft 4in Charlotte got through seven Nutella sandwiches and 20 chocolate bars to satisfy her sugar cravings – racking up 800 calories a day, and more than 5,600 a week in chocolate alone.
When she reached 16st 7lb, and a size 18, she was tagged in an unflattering photo online that shocked her into making a change... for good.
"I'd spent the last few years covering up in the summer in giant kaftans while my friends wore tiny shorts," she says. "Then a horrendous photo was uploaded to Facebook. It gave me a shock. It was the wake-up call I needed to ditch the Nutella. I wanted to feel confident showing some skin in the summer."
Charlotte's struggle to battle her cravings first began when she was a teenager.
"I loved Galaxy bars and chocolate spread," she says. "By the age of 14, my metabolism slowed down, but my appetite didn't. All those chocolate bars started catching up with me, and I began to gain weight.
"It didn't bother me too much because I was focused on my friends and schoolwork. When I was 15 I got into a relationship, and we were together until my 20s.
"I became settled and gave my eating habits even less thought. Sometimes I'd half-heartedly replace the chocolate with fruit to reduce my fat intake, but it wasn't the same, so I'd always go back to the Nutella jar."
Charlotte would start her day by eating a Nutella sandwich and a chocolate bar an hour later.
For lunch she'd have another sandwich, crisps and a chocolate bar, before eating sausage and chips, followed by more confectionery after dinner.
"I'd always lack energy," she recalls. "Looking back, it was clear I was having sugar crashes. Then I'd eat chocolate for an energy boost and feel exhausted again an hour later. It was
a vicious cycle.
"And my confidence was getting worse. I'd squeeze into maxi dresses for summer barbecues like my friends, but I hated the way I looked. I was terrified people would photograph me."
In November 2013, her romantic relationship ended.
"People say chocolate is the ultimate comfort food," she says. "Whenever I felt down about the split, I'd take a bite and instantly feel better."
Finally, her turning point came in December when she went on a night out with pals.
"I was chuffed because that night I'd managed to squeeze into a size 16 gold dress that was really clingy around my arms and waist."
However, Charlotte's fantastic night out turned sour when, the following morning, she logged onto Facebook.
"I clicked on a photo I'd been tagged in and my eyes went straight to my bingo wings and double chin.
"It felt like I was seeing myself through other people's eyes. The thought of it actually being seen by other people, too, made me cringe."
The following month, Charlotte's friends started making plans for the summer.
She says, "We had winter blues, so we were chatting about going to some festivals.
"I was desperate to join in and get excited about it, but I couldn't imagine showing off my overweight body in strappy tops or swimwear.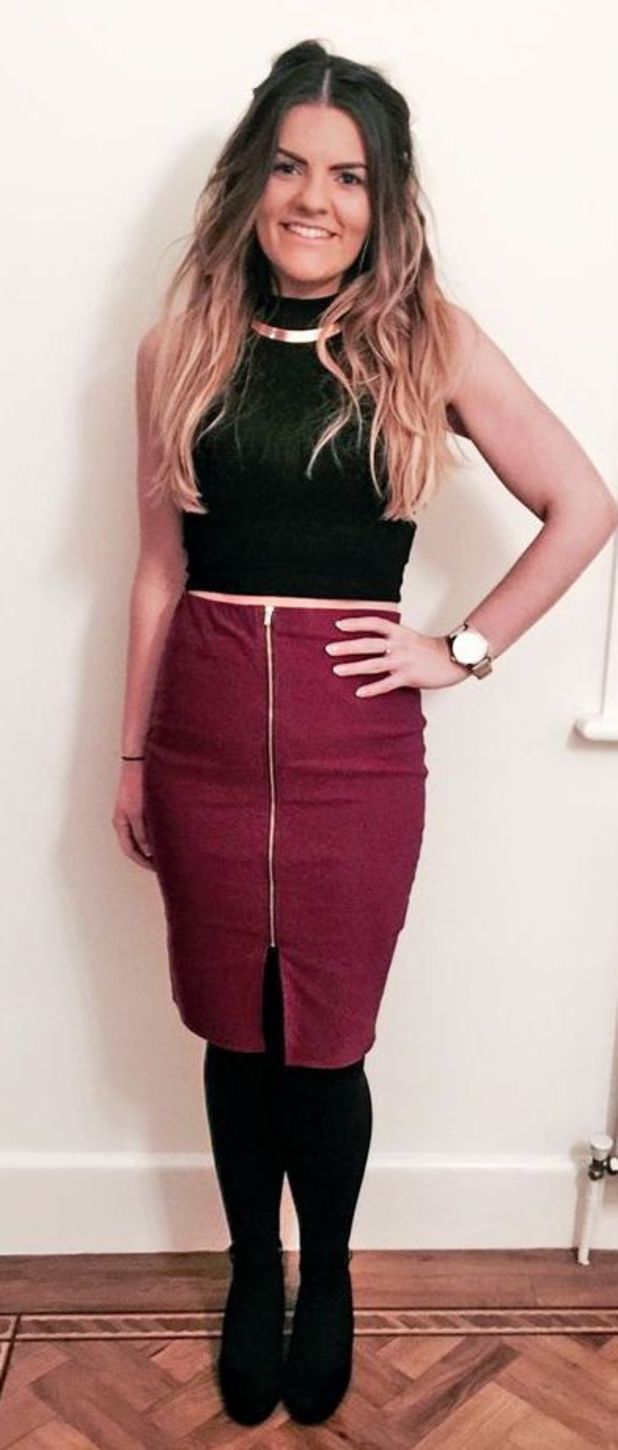 "After the incident with the gold dress, I couldn't bear the thought of more unflattering photos being posted online."
So that month, determined to shed the pounds, Charlotte joined Slimming World and ditched her sugary breakfast.
Instead of stuffing her face with chocolate throughout the day, she had porridge for breakfast, chicken salad for lunch and Slimming World spaghetti bolognese for dinner. And she replaced her snacks with healthier options, such as fruit and yoghurt.
"I stuck to the plan, and for the first time I had loads of energy. Summer with my friends was the motivation I needed to stay on track."
Four weeks later, she'd lost 12lb. And in May 2014, weighing 14st, she took up salsa dancing, swimming and horse-riding to help her keep off any extra weight.
That summer, she treated herself to a brand new wardrobe to celebrate.
"I was 3st lighter and felt really good. Although I wasn't 100 per cent happy with my figure, I felt good wearing shorts and dresses, and that was progress for me.
"For once I didn't hate my tagged photos," she adds.
In January 2015, Charlotte hit 10st 5lb, having lost more than 6st, and booked a holiday. "By the time I flew to Amsterdam in September, I'd lost another 5lb, taking me down to 10st.
"Walking along the canals and posing for photos, I felt great, and this time I actually wanted to be tagged in pics!"
In December, she hit her target weight of 9st 7lb, taking her total weight-loss to 6st 12lb.
Charlotte says, "I finally feel confident and attractive. Summer used to be something I dreaded... now I can't wait to flaunt my new figure!"
By Amy SharpeFor exclusive competitions and amazing prizes visit Reveal's Facebook page NOW!