Surviving a catastrophic crash at Alton Towers last year, Vicky Balch, 21, thought she'd never feel beautiful again after having her leg amputated...
When Alton Towers' Smiler roller-coaster crashed in June last year, the world could only look on in shock.
Vicky Balch, then 19, was on the ride at the time of the horrifying collision, and her leg was crushed between two carriages. After being trapped for four hours, Vicky, from Lancashire, was rushed to hospital where doctors had no choice but to amputate her right leg.
In the year since, Vicky has stunned doctors with her unstoppable determination and recovery.
Experts had warned it could take years for her to lead a normal life, but she's proved them all wrong. Now rocking her state-of-the-art prosthetic leg from the knee down, Vicky is even walking again.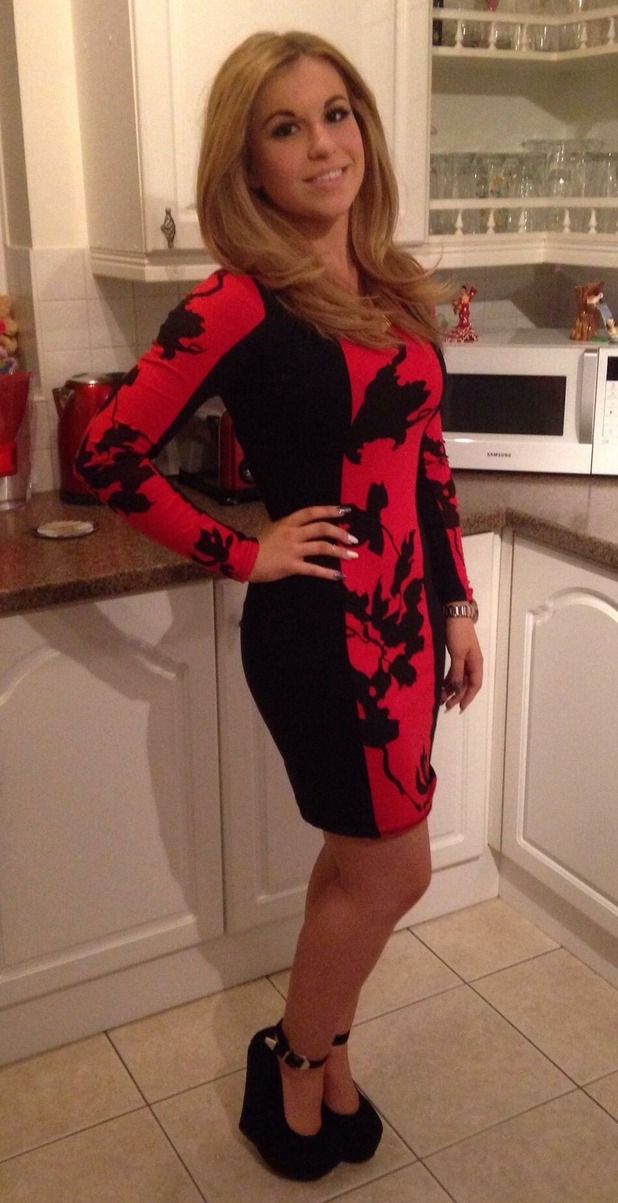 Despite feeling physically stronger than ever, Vicky felt an immeasurable knock to her self-esteem after losing her limb.
"I'd always been comfortable with myself and my body, but the accident left me worrying I'd never walk again," she says. "I lost confidence in the way I looked.
"The medication I was on gave me a huge appetite which meant I put on weight. And, at other times, I slimmed down because I felt so awful I couldn't eat.
"My changing figure left me with stretch marks. At first, I hated them. It's taken me all this time to learn to love them – they're part of me."
So when a friend bought her a VIP photo experience as a birthday present, Vicky was unsure about being in front of the camera.
"I was worried I'd feel self- conscious or silly, but I had to push myself," she says.
Wanting to use the opportunity to feel sexy again, Vicky and her mum went shopping for lingerie.
"After the accident, I hadn't bothered to wear nice underwear as I didn't feel comfortable in it," she says. "But as soon as I tried it on, I started to get my confidence back."
On the day of the shoot, Vicky made herself comfortable in the dressing room with an afternoon tea, before having her hair and make-up done professionally.
"At the start, I was self-conscious and the photographer took some shots of me wearing my leg.
"Eventually, I decided to take it off because I wanted to be comfy and be myself. I actually felt more confident without it. Then I really started to enjoy myself, I hadn't felt that great in such a long time."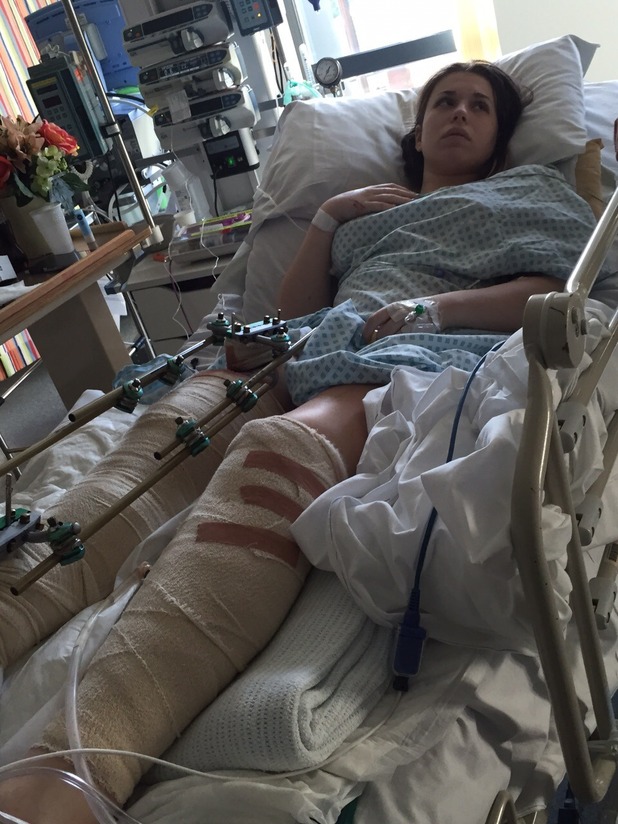 Two weeks later, Vicky and her mum went to view the photos.
"I was nervous to see myself in lingerie," she says.
"But as soon as I saw the first picture, I was so happy, I burst into tears. I thought losing my leg meant I'd never feel attractive again. The confidence I'd lost in the moment of the crash came flooding back."
Originally, Vicky planned to keep the pictures for herself. However, close friends and family urged her to use them to inspire others.
"By sharing them, I hope people realise it doesn't matter what you look like or what you've been through, you can achieve anything.
"To any young women struggling to find their confidence, I'd say it's completely normal not to like something about your body. But everyone is beautiful, and you should focus on what you do love."
Unsurprisingly, Vicky has become a role model for both disabled and able-bodied women alike.
"I love that I can help others," she says. "The support I've received has been incredible. I've had messages from people saying I've given them hope at their lowest points when they felt unlovable.
"Getting just one message makes what I've been through worthwhile."
Unfortunately, Vicky has had to deal with negative comments from online trolls, too.
"I expected my photoshoot to result in some nasty comments," she says. "But I ignore them."
She may be in agony most days, but you wouldn't know it from her inspirational and positive attitude.
"My knee is always causing me pain, and if I'm walking all day, my prosthetic limb nips and hurts me. But it's just the way it is.
"For now, I'm just taking life as it comes. Before, I was at university and working in a bar. I've now accepted I won't be able to go back to that life, but I'm going to make the most of what I have."
See Vicky's stunning photos here.