For a very long time, I thought lube was just for old people and horny teenagers.
I imagined the only people browsing sex shops' lubricant shelves were elderly women and prepubescent, pimply boys who'd found their Dad's "dirty mag" and were desperate to whack one out.
"I'm young and in my sexual prime," I said aloud during an imaginary argument with the lube industry. "I don't
need
lube, I can produce my own thank you very much."
In short, I was a judgemental, and incredibly mistaken, idiot.
Yeah well now I'm eating my words. In fact I've done such a gigantic U-turn that I now own a veritable rainbow of different lubes.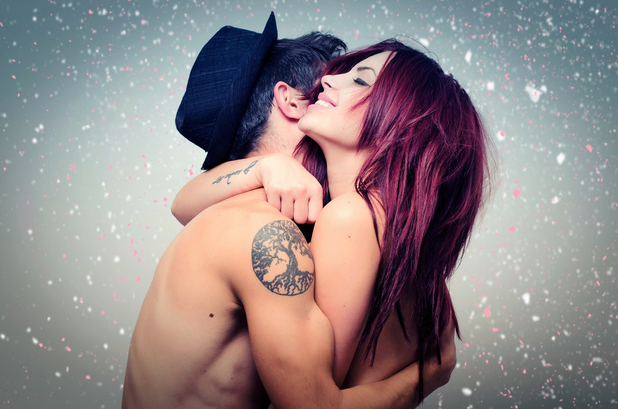 At last I am enlightened and know the truth: Lube is God and, like handbags, there is one for EVERY occasion.
Lubes are so plentiful in colour, texture, purpose, contents and flavour that it can be a little baffling to choose. Plus, what if you have allergies/are vegan/want to make sure it doesn't stain your Egyptian cotton bed sheets?
Never fear for this week I'm joined by Elizabeth Morris -
Carvaka
's resident lubrication expert (erm, career goals!).
"There's a common misconception that younger women don't need to use lube, and if they do, there's something wrong with them," Elizabeth says. "This is incorrect because lube can add great depth to your sex sessions no matter your age."
Also a superfan of the mighty goo, she's kindly agreed to impart her slippery wisdom upon us.
So whether you're interested in taking your first thrust into a world of friction-less pleasure, or you sometimes find sex uncomfortable and want to try some out, here is everything you need to know about lubrication.
Hallelujah! May our sex lives never be flavourless, dry or painful again!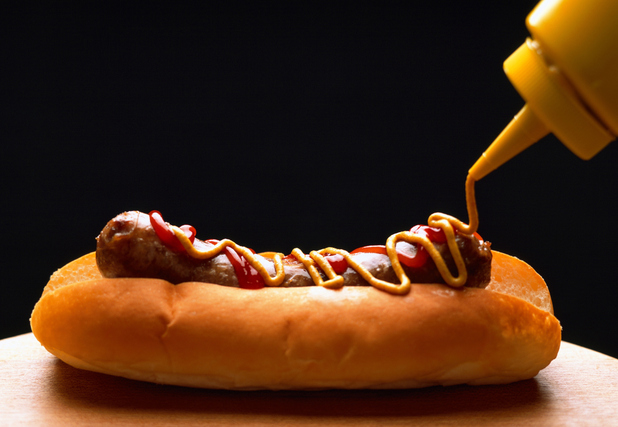 5 reasons why you should use lube
1. If your partner is well endowed.
You lucky buggers. Slathering anything that's going inside you in lube can only help it along its way.
2. If you want to get pregnant.
Yep. You can buy specific lube to help you conceive. If you're trying, maybe check your trusty bottle to make sure it doesn't contain any sperm-hating ingredients. There are loads of swimmer-friendly products available that actively encourage his little guys to make it to your uterus.
3. If you're experiencing vaginal dryness.
Although more commonly a symptom of the menopause, this can happen to anyone. Around 17 per cent of premenopausal women experience dryness. Anything can cause this, from feminine hygiene products to the antibiotics you're taking. I cannot stress this enough, there is no shame is needing a little helping hand.
4. If you want to have anal sex.
Thank goodness the cobwebs adorning the conversation about anal sex are finally blowing away. At last, we can admit we like it! But before you pop it in there, you really really should get some lubricant on the go to avoid tearing or discomfort. Remember, a relaxed bum hole is a happy bum hole.
5. If you want to add extra fun to oral.
A day rarely goes by when I don't draft one of the members of my lube army in the battle that is oral sex. The point of a bloody good blow job is, essentially, to recreate the feeling of penetration.
Sometimes though, by the time you come to look someone's one-eyed snake in the eye, you've had a few beers and can barely work up a minuscule ball of spit let alone enough natural juice to slip that bad boy in effortlessly.
So smothering his penis in flavoured gunk can make it look like you're up for trying something new, when really you're physically incapable of producing your own. Perfect!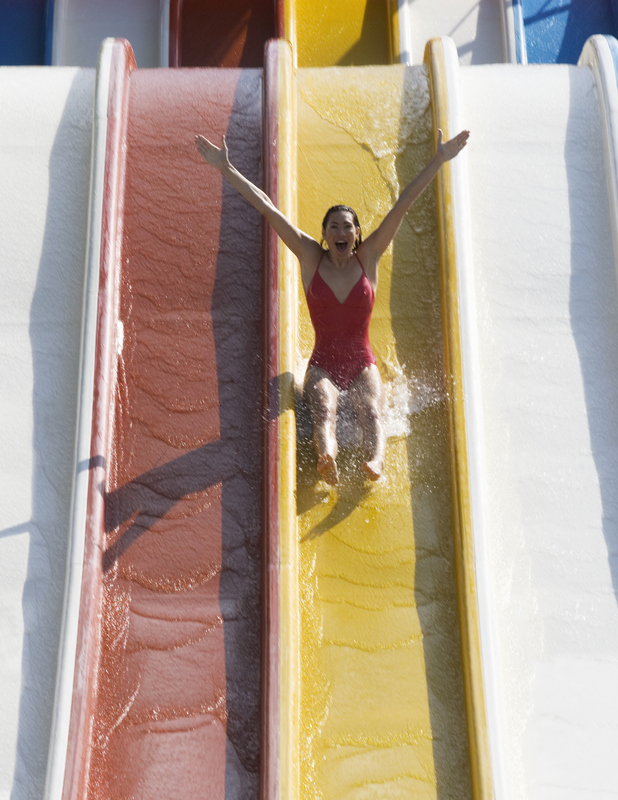 But what type of lube should you use?
Water based, silicone based, oil based... "What's the difference?" I hear you cry. Quite a bit if I'm being honest. Here's when you should use which, why and where.
Water based lubes
*This guy is the most commonly used and versatile of the bunch.
*He washes easily out of clothing or fancy bed sheets.
*Generally quite gentle and non-irritating on the skin.
*He's safe to use with sex toys and latex-based contraptions like condoms.
"There is a downside to water based lubes," Elizabeth says. "They're equally easily washed away in the throes of passion or if you're using them in the bath or shower."
Silicone based lubes
*This little fella lasts a lot longer than water based lubes.
*He can be used safely with latex based contraceptives.
*Also hypoallergenic, he can be used if you've got sensitive skin or allergies.
*Silicone leaves a silky feeling.
*Perfect for water play as he's not easily washed away.
"Silicone based lubricants are harder to wash off bedding and more expensive than others. Take care not to use them with silicone sex toys because of silicone-on-silicone reactions which might cause damage to your toy over time," Elizabeth adds.
Oil based lubes
*If there's one thing this chap is known for, it's his super-thick consistency.
*Oil-based products tend to be kinder on the skin.
*Vaseline is an easy-to-find oil based product.
"Oil-based lubricants aren't safe to use with latex condoms as they can cause them to rip and tear," Elizabeth advises. "They're best used for non-penetrative sex or during solo play."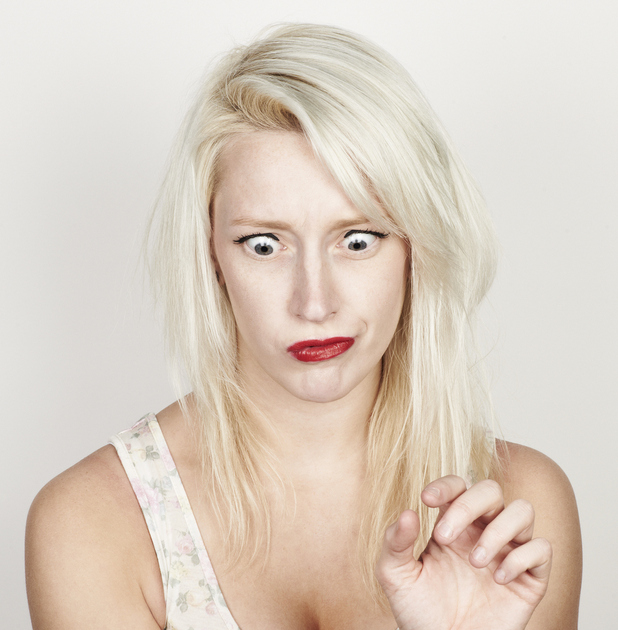 How to use it
Elizabeth says: "Start by squirting a dollop of around one inch in diameter into your palm and rub your hands together to warm it up.
"If you're using it with a male partner, slowly spread it over the tip of the penis and work it down the shaft. This can be part of your foreplay so try doing it slowly!
"Smooth about the same amount over your own hot spots and you're ready to go. Depending on how active you get during the foreplay, you might need to reapply before penetration. And if you're using a condom, also apply some over that (ensuring it's latex-friendly of course!)
"Another good tip is to enhance a man's sensation is add a drop of lube into the tip of the condom before he rolls it on... and away you go!"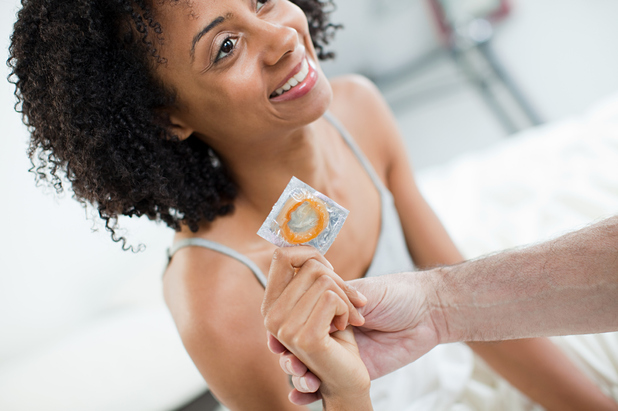 Five of the best
As I've mentioned before, I've got enough of these to lubricate the five thousand. Maybe I'm biased, but I believe everyone needs at least three lubes in their sex box/bedside drawer/dungeon.
Here are my Go To products for a wet and wild time.
For heightened sensation
:
Durex Play Tingling Lube
is great fun. Some tingling lubes can feel like you've dumped your downstairs in an wasp's nest, but Durex's one is subtle.
Close your eyes and imagine you've just brushed your teeth and then you suck in some cold air, sharply. You know that lovely, cooling, mentholly feeling? This lube basically makes your vulva feel like that. Plus, it's only £6.95.
For increased arousal
:
Ann Summers Heat Wave Warming Lube
is another firm favourite of mine. It has been designed to heighten skin sensitivity and intensify your orgasm. And while the idea of your vulva feeling like it's on fire doesn't sound too sexy, it's actually a really comforting feeling! It's a bit pricier at £8, but it's not necessarily an everyday lube so can last a long time.
For everyday pleasure
Liquid Silk
is essentially the T-shirt bra of the lube world. It's easy to wear, reliable and something you can reach for every day for a comfortable time. What I love most about this lube is that it comes in an incredibly handy pump bottle. I genuinely just leave this on my bedside table, ever-ready to be pumped and used. It's £8.99 but worth it based purely on how convenient it is.
For vegans and the environmentally-conscious
:
Good Clean Love's Almost Naked Organic Personal Lubricant
is plain uh-mazing. It's organic, vegan, not tested on animals and contains a subtle hint of lemon and vanilla. It's also made from aloe vera and seaweed. Designed for the most sensitive of skin types, it's also really long lasting and doesn't leave any nasty stickiness afterwards. It's £12 for a big tube but I guess you pay for good quality ingredients.
For added flavour
:
Sliquid Swirl Blue Raspberry
lube is incredible. Instead of being packed with grim chemicals, it's 100 per cent vegan and also sugar free as it's made from natural flavourings. It can also be used for massage and takes you back to being a teenager and drinking blue slushies. It's the dream at £9.99.
If you have any questions or comments please feel free to tweet me
@paisleyrgilmour

More Sex Blogs You Might Have Missed!These ridiculous sex myths seriously need debunkingJetting off and getting off: summer holiday tipsCharlie Sheen's the new face of Lelo Hex condoms and people aren't happyToys to enjoy with boys!How to give perfect oral sexIt's international masturbation month!