At 16st, Jennie Gadsby, 31, never would have dreamed of going to the gym, but 13 years on she runs her own...
'As I waited outside the Topshop changing rooms in my hometown of Leeds, holding my friend's bags, I felt so fat and frumpy.
A size 22, there was no way I'd fit into any high-street clothes like her, or any of my mates for that matter... it was so humiliating for me.
At 22, I was smoking 20 a day and my idea of exercise was walking to the lift to avoid taking the stairs!
Truth be told, I'd always been overweight. Growing up, my portions had always been huge and I could never say no to pudding. So a few weeks later, when my friend Rachel asked me if I wanted to join the local Weight Watchers group with her, I knew I couldn't say no.
"Are you asking me because I'm your only fat friend?" I joked.
At the first session I was weighed and discovered I was 16st 3lb. I'd never stepped on the scales before, though, so had no inkling what that meant in terms of my size.
It was only later I realised I was double what I should've been for my 5ft 5in frame. With Weight Watchers, I soon realised I could still factor in things I loved by choosing smaller veggie pizzas over huge meat feasts, and a gin and slimline tonic rather than a sugary alcopop.
But the big difference came six months later when I started to think about exercising for the first time.
Going to the gym was out of the question, though - it would be like asking me to get up on stage naked and sing karaoke.
Instead, I decided to walk for 10 minutes, three days a week. I didn't even own a pair of trainers or jogging bottoms... I just wore whatever shoes or clothes I happened to have on.
My 10-minute walks soon became 20, three nights became four, and then five. Before long, I was looking forward to my walks as they gave me time to clear my head.
A few months later, I walked past a local pay-as-you-go gym in the middle of the day and saw that it was empty. Feeling brave, and having lost just over 2st by this point, I bought my first pair of trainers and nervously went for an induction. Some of the equipment looked like torture devices, and at first I only used the bike and treadmill.
Gradually, I increased the speed – the first time I ran for a full minute I actually burst into tears.
One day, after chatting to an instructor, I got roped into a boxing class. I forced myself to go and was surprised how much I loved it. There was nothing to be scared of after all. Before long, I was getting a real buzz from working out... and the pounds were slipping off, too.
The excess skin on my tummy and arms had got less noticeable and I loved my new toned and healthy physique.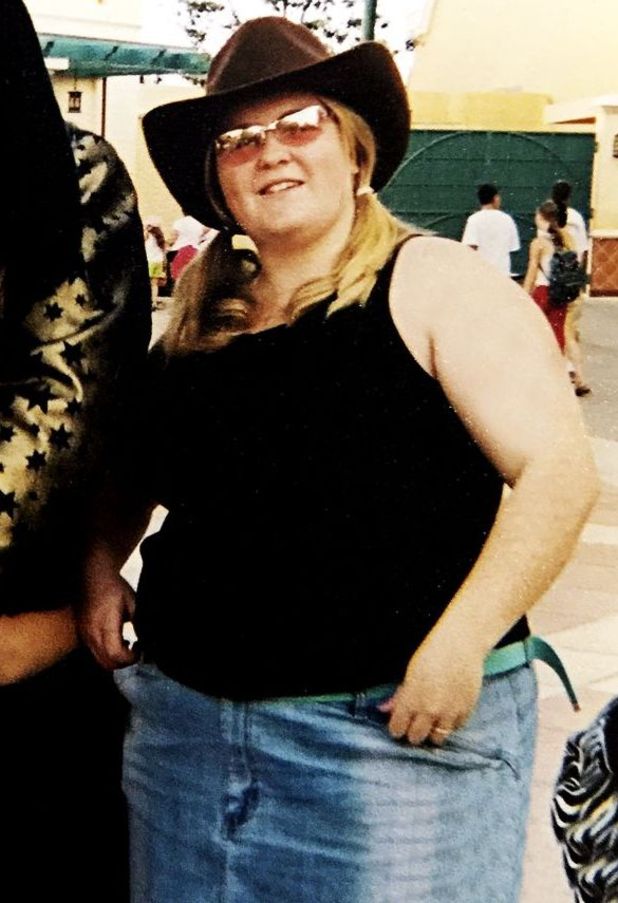 Soon, friends and family were asking me for help and advice and I loved supporting them and sharing my tips.
When I got to my goal weight of 9st 3lb in 2009, I stopped going to Weight Watchers meetings because I didn't feel I needed it any more. But it wasn't long before I started to notice my size 10 jeans were getting tighter.
I'd begun snacking, too, believing the amount of exercise I was doing would compensate. But it didn't. I started trying silly shakes and pills and would lose 10lb very quickly. But then I'd put 12lb back on and be back to square one.
I became obsessed about food and what i was eating, worrying about having meals out with my girlfriends and avoiding things I loved, such as cake.
Once I'd reached nearly 11st, I decided to rejoin Weight Watchers.
Yet again, the group support in the meetings was so invaluable. It's a roomful of people who make mistakes and love food the same as I do, and make me feel normal... and one of the reasons I eventually became a leader myself.
After throwing myself back into Weight Watchers and training, I was back down to 10st 7lb and a size 10.
In 2012 I decided to do a personal training qualification because I was keen to learn more about health and fitness. Afterwards, some of my friends wanted me to train them, so I agreed to do a few one-on-one sessions. After all, it kept me on track, too.
It was only meant to be a part-time hobby at first, but I loved it so much and it grew so quickly that it's not become my full-time job.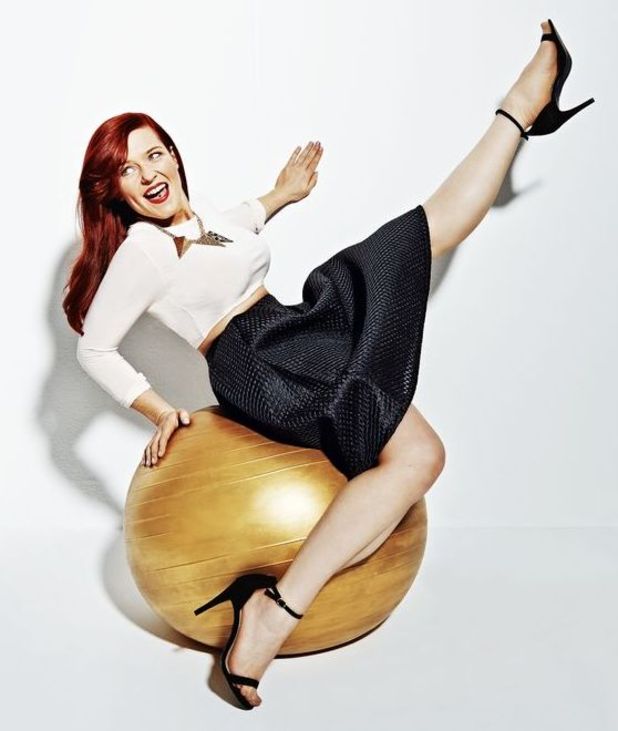 I decided to start a gym for people who feel unconfident in regular gyms, so I spent my life savings on a few basic pieces of equipment and set up my own fitness studio called Set U Free.
Ever since, I've loved helping people to enjoy and exercise and do it safely. My classes are so popular because I understand what it feels like when you're overweight and trying to exercise. I know which bits chafe and which bits jiggle when you're heavy.
Thirteen years ago, if anyone had told me that I'd end up running my own gym and having a toned tummy, I'd have laughed and probably lit up another cigarette.
Now, I'm happier and healthier than ever.'
By Laura HintonFor more info on Jennie's Set U Free gym, visit setufree.co.ukFor exclusive competitions and amazing prizes visit Reveal's Facebook page NOW!