You guys are going to be so proud of me.
Apart from a rather delicious slip-up involving a shortbread chocolate chip cookie (the less said about that buttery goodness, the better), I've been very good with my new wedding-dress-diet this week. I've had the hugest chicken salads known to man, thanks to Mr T, for my lunch, my afternoon snacks are now of a much healthier, greener variety and I'm currently studiously ignoring the pizza that has just been delivered to the desk behind me.
However, although I know that's good, I know my diet is only half the battle. I need get myself to the gym. Because I don't just want to look slim on my (our!) big day, I want to be toned, lean. I'm thinking Lucy Meck, Millie Mackintosh. You get the idea.
Thankfully, Mr T has his uses and one of his best men (he's having two, the greedy so-and-so) is Paul Russell, personal trainer and owner of
The Fit Box
, who has very helpfully agreed to share his knowledge to getting me "a bit sucked in", as I so professionally put it and has created me my very own 'Mrs T-to-be plan'.
As he explains the logic behind it, Paul has a very unusual analogy. Diamonds and dog… poo.
"Let's say I had 5lbs of diamonds in one hand, and 5lbs of dog poo in the other," he tells me. "They both weigh the exact same thing - 5lbs - but while one will be big and soft and not lovely, the other will be firm and tight and shiny. So rule number one, how much you weigh doesn't matter."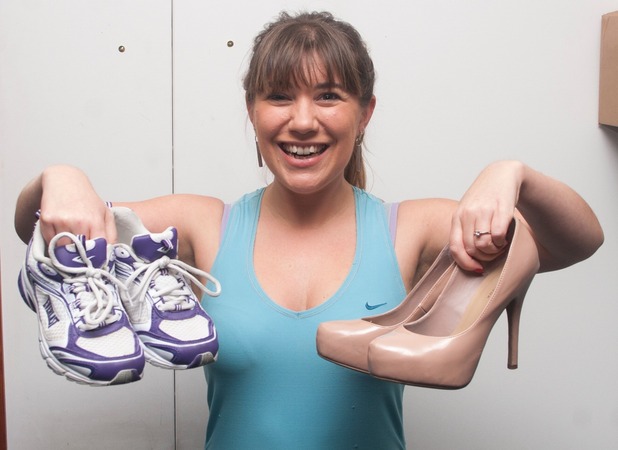 Already I'm doubting Mr T's choice of best mates. Ever since I was 17, me and my friends have lived our lives by the scales. It's a habit I'm not really sure I can – or want to – break.
However, as he goes on, I'm more convinced.
"Your plan will be made up of three things – health, shape and composition.
"Health is often overlooked as a motivation to start working out, but, as well as toning up, exercising will also give you bright eyes, luscious hair and beautiful skin."
Sounds good to me. I won't be turning down any of those things in a hurry….
"If you're looking to get in shape, then don't be tempted to get exotic with your exercise selection. Instead, stay simple, with things like squats and deadlifts. And remember, what you do isn't as important as how. Work through a full range of motion and lift as much as you can while maintaining good form and control. The more sets and reps you do, the more you will hurt, but this doesn't mean better results - in fact, it can be detrimental as it may leave you unable to move for a few days. Include some warm up sets to help you find the right weight, then perform two-three working sets of six reps."
Again, I think I can handle this… My confidence is growing.
"And finally, composition is essentially what you're made of, and we want to make sure you're more diamonds than, well, anything else. Having seven-eight hours sleep a night and walking 20-90 minutes a day will have a significant impact on reducing body fat but the more diamonds (muscle) you have, the harder your body will work around the clock to maintain them, meaning you'll burn even more."
OK, so by now, it's all got a bit scientific for me, but I'm more than happy to believe him. However, what I'm most interested in is finding out exactly what I need to do to achieve my dreams of not wobbling down the aisle.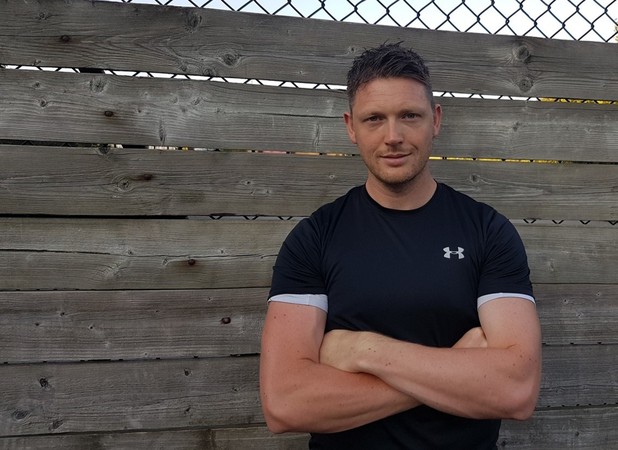 "Every day, go for a 20-90 minute brisk walk," Paul advises first of all. "And make sure you're getting seven-eight hours sleep a night. Although it sounds basic, these are both essential to get your body in good condition.
"Then, once or twice a week, go to a circuits class or a bootcamp. Try out a few, then stick with your favourite, preferably one where the instructor gives you lots of coaching points for form and posture.
"Finally, twice a week, go to the gym to do the following programme."
Warm up on the cross-trainer for 10mins or 100 calories (whichever comes first)
Three sets of six barbell back squats
As many push-ups as you can manage but at least six
Three sets of six barbell dead lifts
As many push-ups as you can manage but at least six
Three sets of six rotating dumbbell press (start with palms facing collar bones, press directly upward, finishing with palms facing away from you)
Three sets of six shoulder-width grip pull downs
Three sets of eight dumbbell squat press
Rest for around 90-120 seconds between sets.
Then run one mile run or row 2000m as fast as you can
Cool down on the upright bike for five-20mins as required.
Eeek, it all sounds very hardcore – but no pain, no gain, eh? So you'll have to excuse me while I swap my heels for trainers and take myself off to the gym…
And remember! Before starting any new exercise plan, consult your doctor
If you have any tips or questions, get in touch with me at @Sarahw0684
More from the Clueless-Bride-To-Be:
24. My wedding diet
22. The three month countdown!
21. Gifts for your girls!
20. As a wedding guest... before your own wedding
19. Choosing the underwear
18. The bridesmaid dresses
17. Two brides thrash out the great gift list debate
16. All about flowers
15. Cakes, cakes, cakes!
14. Picking your perfect ring
13: The photographer
12. The invites
11. The wedding fair!
10. My (first) big mistake
9. How to pick a wedding dress to suit your shape
8. Reader, I got a brace!
7. Choosing the all-important venue
6. The dreaded guest list
5. Breaking down the budget
4. Picking my bridesmaids
3. Everything you need to plan or buy
2. Getting by with a little help from my friends
1. The proposal!