For those lucky enough to have a social filter, there are always burning questions they want to ask someone on a date but manage to hold back.
Because really, although you want to know, your nosiness/curiosity is sometimes deemed inappropriate by society.
Digital bank
Tandem
conducted a small social experiment to find out what people really want to ask their date.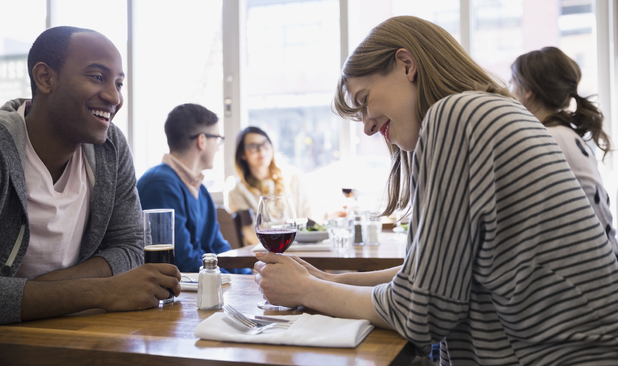 Money, marriage and mortgages were all on their minds (dull, dull and duller), with one in 10 wishing they could ask if their potential lover owns a home, is in debt and has savings. You nosy parkers!
What else would most people not dare ask on a first date?
The top and most popular question was whether their date believed in love at first sight.
And 20 per cent of singles would ask someone if they were over their ex.
Coming in at number four, with 13 per cent of people admitting they'd love to ask this if they dared, was, "Do you have a criminal record?"
Other questions that made it into the top 25 were:
"What is your salary?", "How would you raise your children?" and "How many people have you slept with?"
Rowan Adams of Tandem Bank, said: "Although our experiment may be for fun, it does illustrate how UK consumers are increasingly looking for a better financial life. Modern daters want to know more about spending habits, owning a property and debt."
For exclusive competitions and amazing prizes visit Reveal's Facebook page NOW!