Martha Fernback was just 15 when she died after taking MDMA that was 91 per cent pure. Now, three years on, her mother Anne- Marie Cockburn is calling for all drugs to be legally regulated...
Last month, when Anne-Marie Cockburn switched on the news and heard that three 12-year-old girls had been hospitalised after taking ecstasy, she felt completely disheartened by the report.
This was just another in a long line of similar broadcasts. In June alone, both Faye Allen, 17, and Stephanie Shevlin, 22, had died after taking the class-A substance – also known by its chemical name MDMA.
Since Anne-Marie, 45, lost her only child to MDMA three years ago, the number of drug-related deaths has risen.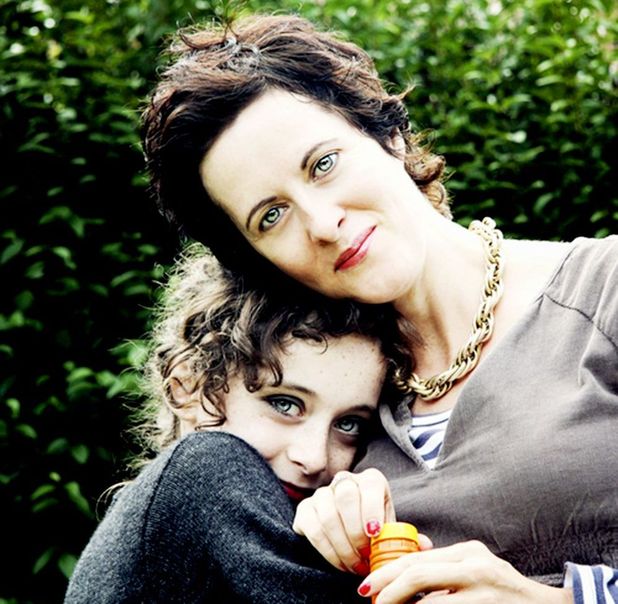 According to the 2016 European Drug Report, ecstasy has become more popular, and its usage has skyrocketed since 2013. Shockingly, in the past six years, the number of deaths among 18- to 34-year-olds has increased fivefold.
Anne-Marie, from Oxford, is now tirelessly – and some might even say surprisingly – campaigning for all drugs to be legally regulated.
The MDMA that 15-year-old Martha took was 91 per cent pure – almost double the average street purity of the drug.
"No responsible parent wants their child to take drugs," says Anne-Marie. "But had Martha taken something legally regulated, she'd still be alive today.
"The moment she died, I lost everything. I learned the hard way how important it is to be informed about drugs. Her death was preventable, and that frustrates me so much. I won't stop until Government policy catches up with common sense, and all drugs are legally regulated."
Describing Martha as her "mini me", Anne-Marie says, "My daughter was articulate and bright, caring and curious. We travelled the world together, and we experienced lots of cultures. But, like most teenagers, she was naïve."
The teenager was studying for her GCSEs when her mum discovered she had experimented with the class-A substance.
"I was so shocked. She said it made her feel happier – she couldn't believe my reaction. In the world she lived in, drug- taking was normal," Anne-Marie says. "My fear and ignorance blocked me from being able to guide her. I was too scared to hear what she was saying, and I stonewalled the conversation."
In July 2013, Martha was hanging out with friends and texting her mum about a trip they were planning together.
"Half an hour later, my phone rang and a stranger's voice said my little girl was gravely ill," Anne-Marie recalls.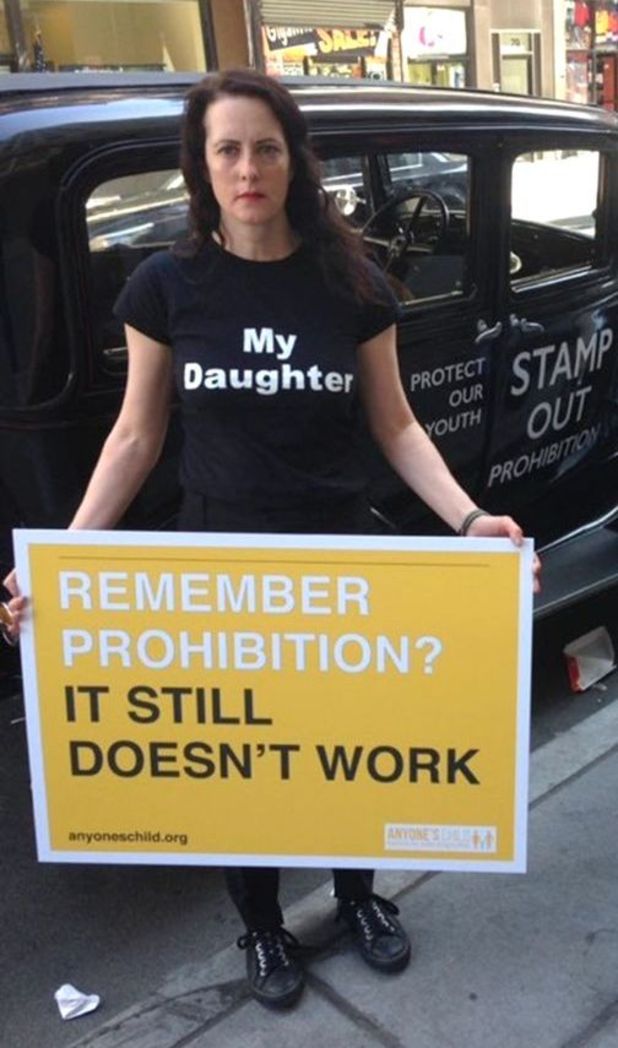 "She'd swallowed half a gram of MDMA. Twenty minutes later, her behaviour became very erratic. She collapsed two hours after that."
Rushing to hospital, the doctors tried to resuscitate her daughter.
"Martha had suffered a cardiac arrest. Her face was grey and I knew she was dead," she says. "I was screaming, I wasn't a mum any more. All I could do was beg my daughter not to leave me."
After her death, the distraught mum discovered her daughter had searched online for the most responsible way to take the drug. She'd wrongly assumed the higher the purity, the safer it was.
"Hours after losing her, I started engaging in drugs policy and joined the
Transform Drug Policy Foundation
," Anne-Marie says. "If people have easy access to drugs, they should have easy access to good information. Had my child known more, she would've taken a dab instead of half a gram. She wanted to get high – not die."
Later, Alex Williams, 17, who sold Martha and her friends the MDMA, came forward. Despite her grief, Anne-Marie didn't want him to go to prison, and he was given a supervision and community order.
She's since publicly forgiven him.
Anne-Marie helped to set up Anyone's Child – a campaign for safer drug control – and is now a leading drugs campaigner.
She's spoken to the United Nations General Assembly and lobbied MPs, urging them to change the current prohibition system. "The only way to get some form of control is to legally regulate all drugs," she says, adding, "If people could buy drugs from a licensed retailer, they'd know the parameters.
"We've had over four decades of the 'just say no' approach, and it isn't working. In order to protect the young and vulnerable, we must legalise drugs."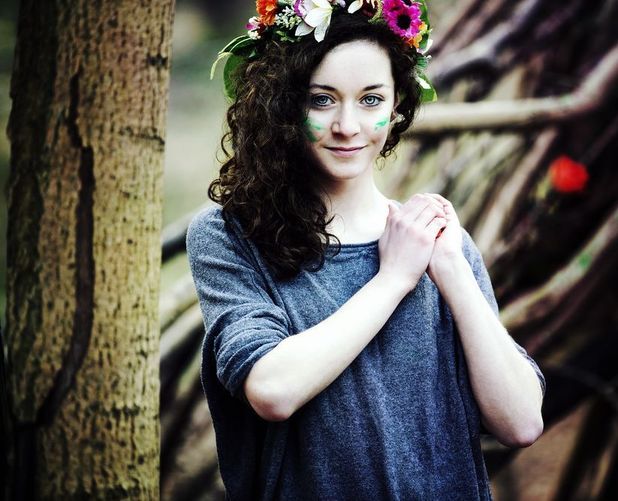 As well as allowing young recreational drug users to make more informed decisions, she says legal regulation would also mean the money raised by taxation could go straight back into the community.
"She'd now be 18 and going off to uni this summer," Anne-Marie says. "But I can't dwell or indulge in "what ifs", I have to deal with the facts. I wish I'd made the dialogue more open.
"I was a loving parent, but we have to accept we live in a society where drugs are prevalent. Parents need to take an active role, and give their children information that empowers them to make responsible decisions.
"I have to keep talking about it until the Government listens. It's the only way to save lives."
By Paisley Gilmour
THE FACTS
• There are 50 drug-related deaths in the UK every week.
• Drug use will not lead to addiction in 85 per cent
• Ecstasy pills can have an MDMA content of anywhere between 20mg ('Louis Vuitton' pills) and 250mg ('Mastercard' pills).
• In the 90s, a pill cost around £20. Today they're sold for just £2.
• 56 per cent of adults agree use of all drugs should be decriminalised, according to a recent Faculty of Public Health study.
For more information and advice on drugs, visit
anyoneschild.org
You can also tweet Anne-Marie with any questions at
@5742days
.
For exclusive competitions and amazing prizes visit Reveal's Facebook page NOW!