Millions of women around the world aspire to have an hourglass figure, full lips and a bouncy butt.
And 22-year-old James Holt from Bury, Greater Manchester, is no different – in fact, he's spent £21,300 in total on his 'plastic' look, including £10,000 on his pout alone.
He says, "I've always loved that fake, glamour-model look. I first got my lips and Botox done when I was 17, and adored it so much.
"I've gone back every two months, sometimes more. I've lost count of the number of times I've plumped up my lips!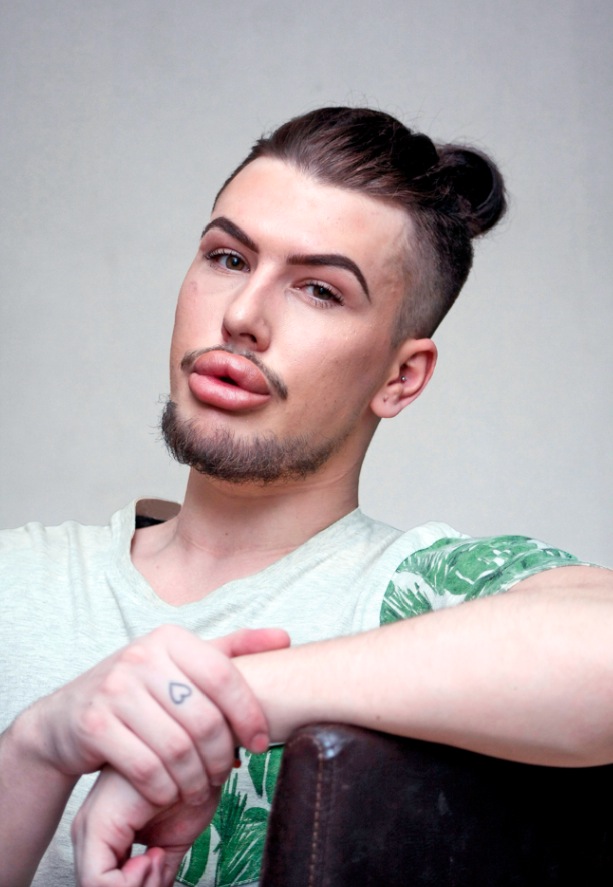 "I used to love Kim Kardashian and now I love her sisters Khloé and Kylie, too.
"Since Kylie started getting big lips a year ago, it's become really fashionable. Mine are bigger than hers now."
James was just nine when he first starting poring over glam magazine pictures of Page 3 pin-ups like Katie Price and Jodie Marsh.
He says, "From a young age, I always loved glamour models. They were larger-than-life and looked so different.
"I thought I was really basic and plain, and longed for that fake, celebrity look."
From the age of 15, James dreamed of getting cosmetic surgery to emulate his idols.
Two years later, he went to a local beautician where he had filler injected into his mouth and Botox into his forehead. He was happy with his tight forehead, but felt the 1ml injection of lip filler, which cost £250, was not enough.
He says, "I went to college the next day, expecting everyone to be amazed and to comment on my lips, but no one said anything.
"So I went back the next morning and had another 1.5ml put in. But, still, no one noticed.
"By the end of the week, I had 6ml, and everyone said it looked amazing.
"I loved my look. It was big and juicy and just what I wanted."
The glamorous effect didn't last, though, as a few days later, bubbles formed on his top lip, resembling a 'W' shape.
Dismayed, James raced to another nearby clinic to fix the botched procedure.
But it hasn't put him off – he's since added filler to his sumptuous pout every two months – spending £250 a time (he's also had filler on his jawline six times).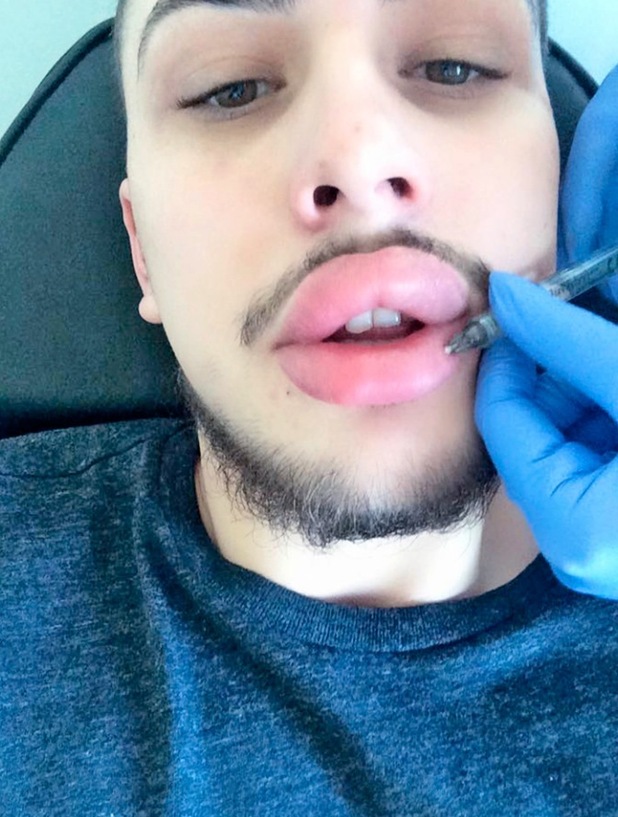 While he thinks his pout looks fabulous, drinking out of a can is now impossible, so he'll always need to use a straw.
As well as his lips, James' forehead is kept smooth by regular Botox injections at £210 a pop.
James doesn't restrict the preening to his face, either. Regular gym sessions keep his bum round and lifted, just like his idol Kim K.
So, when the Kardashian clan posted pictures online of their waist-trainer – a corset said to shrink the waist – James tried one out, too.
He says, "I really want that hourglass figure, so I used the waist trainer to push my ribs in and make them smaller.
"For a while, I wore it all day, but it was hard to eat a full meal, because it's so tight, so I gave up."
Perhaps unsurprisingly, his lifestyle does not come cheap, so James has a phonebook full of sugar daddies who are willing to foot the bill.
Not only do they fund his cosmetic procedures, they also pay all his rent and bills.
In return, James sends them scantily clad pictures of his jaw-dropping results.
He says, "I have two main ones who've been obsessed with me since I was 16. I meet them for dinner, but not sex.
"The most I've been given is £6,000.
"I've never been in a relationship – I'm not interested in having one. I've always been single and I always will be."
And when it comes to surgery, James isn't finished just yet.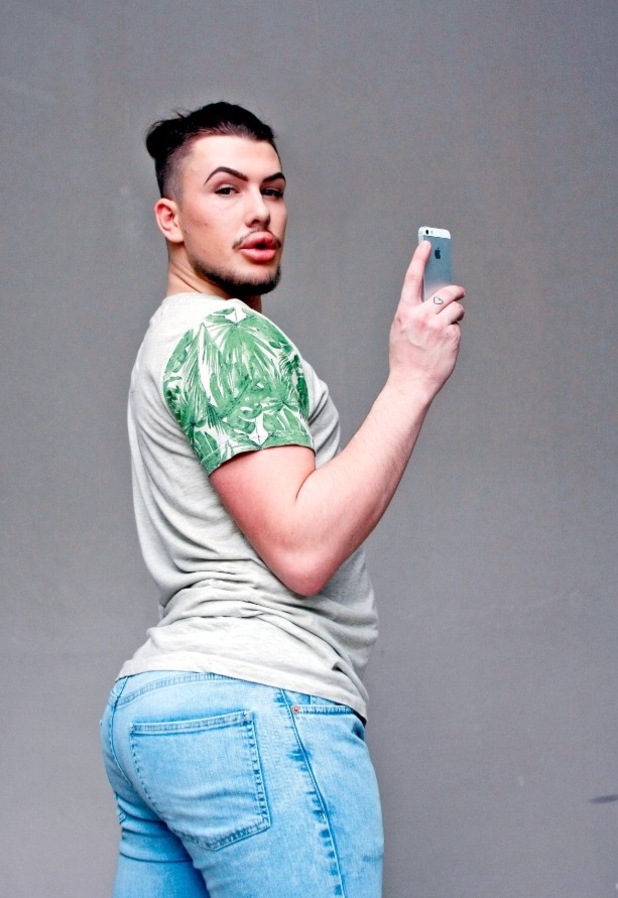 He says, "I want my whole body done. In August, I'm going to Poland to sort out my crooked nose, and that's costing me £4,000.
"After that, I want to go the whole hog. I want a chin implant and an eyebrow lift, plus a fat transfer, which will involve having liposuction all over, and then injecting the fat into my bum.
"I also want six ribs removed, because I think I have too much ribcage – it makes me look bigger than I am.
"I want all of my toes straightened as well. I'm going to do a head-to-toe overhaul. I want to be really fake-looking."
But, while James is never short of admirers in his local town, he also weathers some nasty insults.
He says, "Lots of people will do double takes and whisper stuff to each other.
"Some are really bold – they'll come up to me and say, 'Look at the state of your face.' Or they'll ask if I'm afraid that my lips will explode. I don't care, though – at least they're looking!
"I'm having these procedures to draw attention. Occasionally that attention can be negative, but I don't lose any sleep over their comments.
"I have a wish-list of all the procedures I want done, and I'll stop at nothing to do them."
Rebecca Lewis
Fancy winning some GREAT prizes? Check out Reveal Competitions here!