OK, we're down to 12 weeks and I am feeling excited, all fluttery, but above all, determined.
Mr T and I have made a list and I know exactly what we have left to do. I am feeling organised.
However, the first thing I really need to sort out is my body. I have to be honest, it's not good. Very not good.
I'm usually very disciplined with what I eat. Being as short as I am means I can't put on any weight without it being instantly noticeable and I usually hover within the same two-three pounds.
However, earlier this year, I signed up for the marathon and, as my training got harder, I couldn't stop eating. I was constantly starving, (even more than normal!) and couldn't get by without extra snacks. But, because I was training four times a week, running for hours at a time, it didn't matter.
"Hurrah," I congratulated myself. "I've speeded up my metabolism!"
Turns out, I hadn't. Because when, inevitably, when the marathon was over, despite my best intentions, the running stopped… but my eating didn't. I continued to have huge bowls of pasta, bags of crisps and dips, chocolate. I blooming loved every single mouthful and couldn't seem to find an ounce of my usual will-power to stop shoveling.
Now, though, I don't have a choice. I have 12 weeks (that's only 84 days, people!) to get in shape and I have to use every single one of them wisely.
Laura Southern, from London Food Therapy, has been a nutritional therapist for seven years and is the perfect person to ask for advice.
I explained my usual diet to her and I know my meals aren't unhealthy. They're just probably not as good as they could be.
I usually have strawberries, grapes and blueberries for breakfast, covered in natural yogurt and honey. Then I'll have a banana for a mid-morning snack, followed by a Greek salad with cous cous for lunch and popcorn in the afternoon.
In the evening, Mr T and I will have anything from homemade burgers with sweet potato wedges, to pasta with vegetables and a homemade sauce, chicken with vegetables to homemade chilli.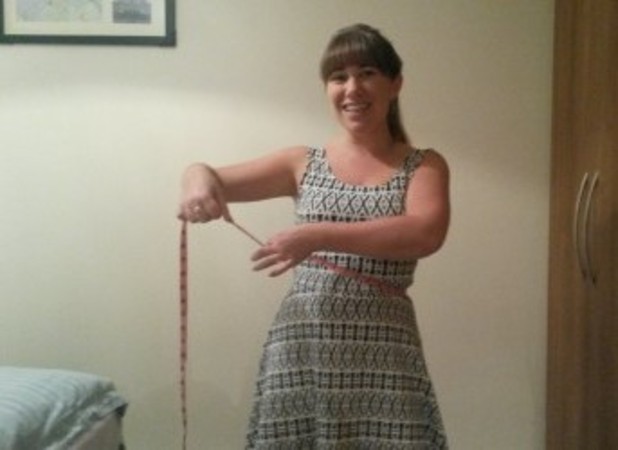 But that, of course, isn't taking into account the crisps we'll share on a Sunday afternoon, the squares of mint Aero I'm addicted to or the numerous sugary snacks in work that I've recently found unable to say no to.
"When we eat food, whether it's a cake, a sandwich, an apple, our body digests the food, and the sugar from it is released into the blood stream. We call this blood sugar," Laura says. "A hormone called insulin is released in response to this. Insulin's job is to take the sugar from the blood and put it into the cells, so they can use it for energy. This is all normal.
"However, when we eat food high in sugar (cakes, chocolate etc), or food that doesn't take much digesting (juices, smoothies, white flour) our blood sugar raises quickly and to high levels. Insulin will put all it can into the cells, but the cells will be 'full' quite quickly. So insulin stores the rest of the sugar as fat.
"So losing weight then is not about calorie or food restriction exactly, but about avoiding the sugar spikes, which lead to the insulin spikes."
Rules to stop this happening:
(
Remember to consult your doctor before making any major changes to your diet
)
* Eat three meals and one-two snacks daily (weight loss does best with only one snack in the afternoon, but if you're eating a lot of sugar right now, you'll need to start with 2 snacks).
* Always leave at least 2.5 hours between meals (3.5 is better, but maybe achievable in a month). This is important!! Even if you're eating vegetables all day, the constant grazing will raise your insulin levels, which will turn to fat.
* Limit fruit to two-three portions per day. A portion is a closed handful of chopped fruit, or one whole small fruit (e.g. apple, satsuma, pear)
* No eating after evening meal!!
* Never replace food with coffee (e.g. skipping breakfast, but grabbing a latte)
* Avoid 'white' foods, like white bread, white pasta
* Minimise wheat products as they raise blood sugar quickly (occasionally is ok, but not every day)
* Careful with white potatoes - baked potatoes are very high in sugar, as is mash, crisps and chips. New potatoes are generally OK, depending on portion size.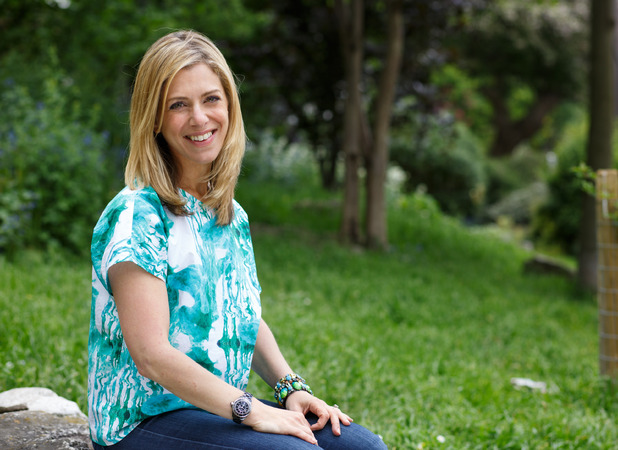 And even more helpfully, she's even provided me with ideas for different meals:
Drinks
Water (fizzy or still), herbal tea, occasional tea/ coffee (max 1 coffee and 2 teas per day – no sugar!!)
Try to limit alcohol to twice a week, and drink to enjoy a glass of something, rather than to get drunk. Stick with 'single' alcohols – eg dry white wine, red wine, Prosecco, Champagne, gin and tonic, vodka and soda. Avoid cocktails, cocktails, beer and cider.
Breakfast
Sugar free cereal mix
(eg puffed rice (by Nature's Stores), Puffed Oats (Rude Health), quinoa pops (Amisa)) with ground flaxseed, 8 raw walnuts (or 8 raw almonds) shredded unsweetened coconut and a handful of berries, with milk of your choice.
Bircher muesli
. Porridge oats, full fat live natural yoghurt, grated apple, cinnamon and chopped nuts and / or seeds
Porridge
made with milk or water, cinnamon and ground flaxseed. You can add homemade apple puree to sweeten, or pine nuts and small handful of blueberries.
Rye bread
, toasted and topped with either sugar-free peanut butter, almond butter, cream cheese, butter and marmite. You could also try mushrooms or half an avocado.
Two eggs
, any way you like them, either by themselves or on a slice of rye bread.
Two slices smoked salmon with an eggPot of live natural yoghurt
with pine nuts and handful of pomegranate (the whole seeds, not juiced)
Lunch
Vegetable or meat soups
. Add some chickpeas or beans straight from the can for added protein if there's no meat.
Salads.
Use a base of dark green leaves, lots of fresh salad veggies. Beetroots are filling, grated carrots add sweetness and half an avocado daily is good for you. Add a hard-boiled egg or tinned fish or roast meat (cooked yourself or check for added sugar if not) or beans or chickpeas straight from the can, for added protein. Cheese is OK, but should be a garnish, not the main part. Use grains such as lentils, quinoa, bulgur wheat to provide good carbohydrate.
Sandwiches.
Try brown pitta or sourdough bread. Fill with hummus, hard-boiled egg, avocado, fresh salads, home cooked meat, tinned fish. Always have a higher ratio of filling to bread.
Omelette.
Cook with tomatoes, or mushrooms, or onions, or peppers and some cheese.
Falafels
(try Great Foods which are baked, and sugar free) with salad, hummus and pitta
Smoked fish and avocado
is always easy.
Dinner
Stews/ casseroles / curries
- meat or vegetable. Slow cooked with lots of different veg, eg leeks, onions, squashes, carrots. Lots of garlic and any variety of herbs and spices you wish.
Stir-fries.
Can use meat, fish, tofu or just veg. Use lots of different vegetables, such as pak choi, baby corn, mange tout, spring onions, carrots, broccoli. Sauce
Any baked / grilled / roasted meat or fish or veg
that you like
Fish, cottage or shepherds pie.
Use mashed butternut squash / cauliflower / carrots / swede as a topping, rather than white potato
Mezze style food.
Vine leaves, artichokes, olives, hummus, falafel etc
Try '
Gosh! Free From'
for a quick easy dinner – they are a bit like a veggie burgers, and just go in the oven for 15 minutes. They're full of nutrition, really tasty and satisfying. Makes a quick dinner with some veggies.
Snacks
Vegetable crudités / oat cakes / corn thins with hummus or nut butter
Cup of miso soup
Olives
Tapenade (olive paste) with crackers or veg crudités
Kale crisps
Home made pop corn with cinnamon (or chili flakes)
Couple of squares of dark chocolate
Cup of vegetable soup or meat broth
Fresh fruit
Fresh coconut
It doesn't sound too bad, does it? I'm just off to make a shopping list and get this stuff in...
If you have any tips or questions, get in touch with me at @Sarahw0684
More from the Clueless-Bride-To-Be:
22. The three month countdown!
21. Gifts for your girls!
20. As a wedding guest... before your own wedding
19. Choosing the underwear
18. The bridesmaid dresses
17. Two brides thrash out the great gift list debate
16. All about flowers
15. Cakes, cakes, cakes!
14. Picking your perfect ring
13: The photographer
12. The invites
11. The wedding fair!
10. My (first) big mistake
9. How to pick a wedding dress to suit your shape
8. Reader, I got a brace!
7. Choosing the all-important venue
6. The dreaded guest list
5. Breaking down the budget
4. Picking my bridesmaids
3. Everything you need to plan or buy
2. Getting by with a little help from my friends
1. The proposal!