From a young age, Danielle Lloyd realised she'd been assigned the wrong gender at birth. When she finally told her parents, they were more supportive than she'd ever imagined...
"Every morning, as I comb my long blonde hair and put on my contouring make-up and pink glossy lipstick, I feel so content with my appearance. But while I may be happy with how I look now, aged 16, I certainly haven't always felt this way.
In fact, just three years ago, my name was Laine and I was living as a boy.
Ever since primary school, I'd had mainly female friends as I didn't have much in common with the tearaway boys in my class, playing with Pokémon cards.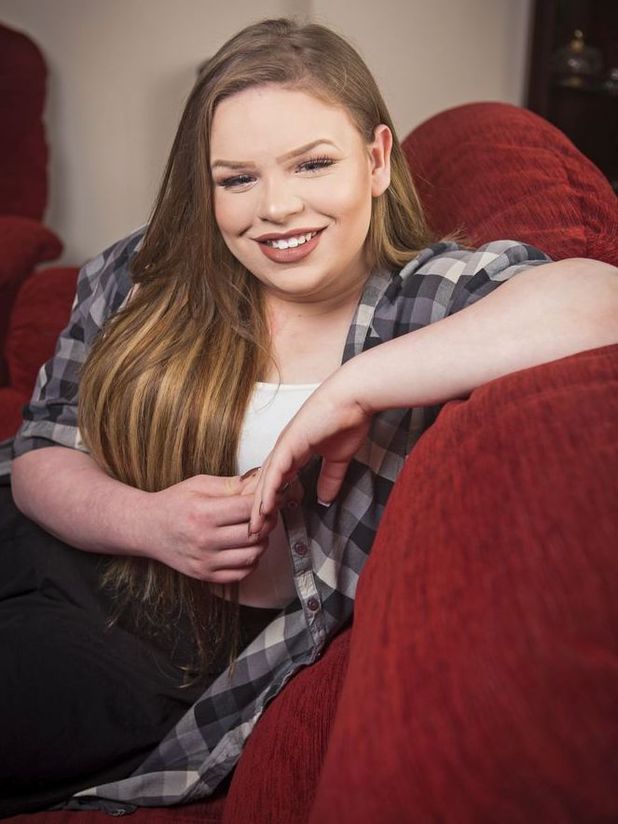 Aged 10, I was in a PE lesson when my teacher divided the class into boys and girls. As my friends skipped away to the other side of the room, I was left with a group of boys in shorts. I felt a sudden pang of sadness.
While the boys played football, I looked over at the girls doing their gym class and wished I could be like them. Weeks passed, but I couldn't shake the feeling that I was different from my male classmates.
My mum, Priscilla, asked what was wrong but I just shrugged off her concerns and ran straight to my room.
Turning on the TV to escape, I started watching a programme called My Transsexual Summer on Channel 4. It followed seven transgender people during their transition. I'd never even heard the word "transgender" before.
The men and women described their childhoods – they'd spent years feeling confused and trapped in their own bodies. They told of their happiness at finally becoming the person they truly were. As the credits rolled, tears streamed down my face.
Slowly, it had dawned on me that this was exactly why I felt so different from the boys. It was because I wasn't one after all. My first feeling was one of intense relief, but then I was overcome with panic. At just 10, I was afraid to tell my parents.
I knew they loved me but I feared it would be too much for them to take. So I vowed to wait until I was 18.
But the older I got, the harder it was to fit in. At 11, I joined an all-boys' school and started wearing mascara. As expected, the boys laughed at me, calling me names. I was so distraught that my parents let me switch to a mixed school.
Finally, aged 13, I couldn't hold it in any longer. One night, watching TV with Mum, I mustered the courage to tell her.
"I don't feel right," I began to explain. "Is it because you want to be a girl?" she replied.
I then listened, open-mouthed, as Mum explained how she'd known for years but was waiting for me to tell her. I was so relieved. I went off to bed, and Mum told my dad Paul.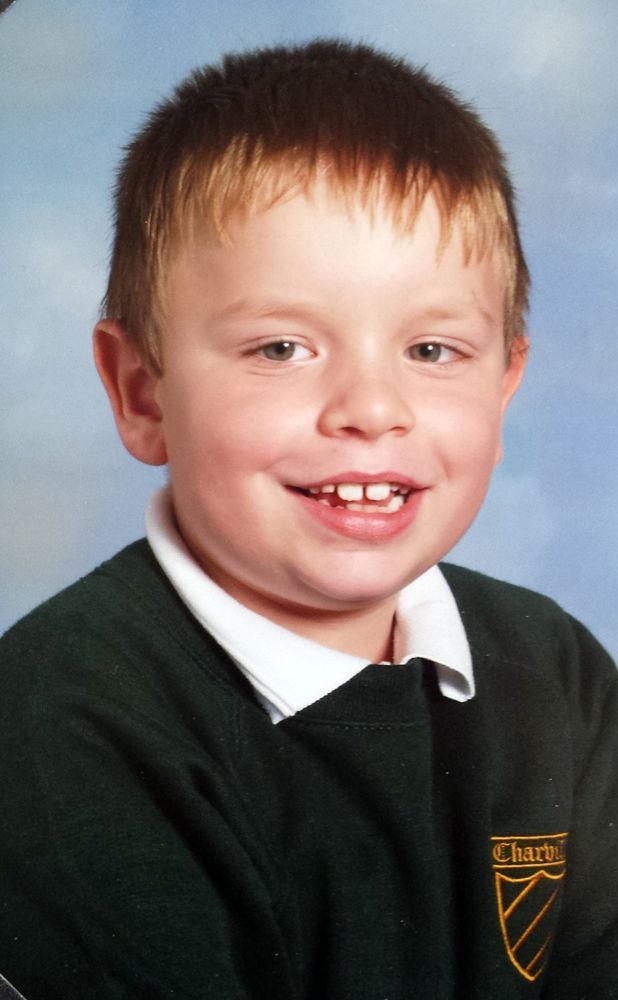 The following morning, he hugged me tight and said he loved me and would be there for me, no matter what.
My worst fears of being rejected by my family were completely unfounded. I'd never felt so loved – their support completely blew me away.
In time, we went to my GP, who sent me to Child and Adolescent Mental Health Services (CAMHS). My therapist there immediately referred me to the Gender Identity Clinic at the Tavistock and Portman Hospital in London.
A few months later, after we'd told my grandparents, I properly transitioned and started living as a woman.
In January 2014, I changed my name from Laine Gratton to Danielle Lloyd, and started growing my hair.
Dad took me shopping for new make- up and clothes. Soon, my wardrobe was stocked with dresses, skirts and high- waisted jeans. My nan spoiled me with make-up and new bras.
After an agonising six months on the waiting list, I saw a specialist and eventually I was prescribed testosterone blockers to stop any further signs of male puberty. Luckily, I'd been referred quite young, so I didn't have much facial hair or an Adam's apple.
Unfortunately, when I bravely went back to school as Danielle, complete with full make-up and hair extensions, some of my classmates didn't support me.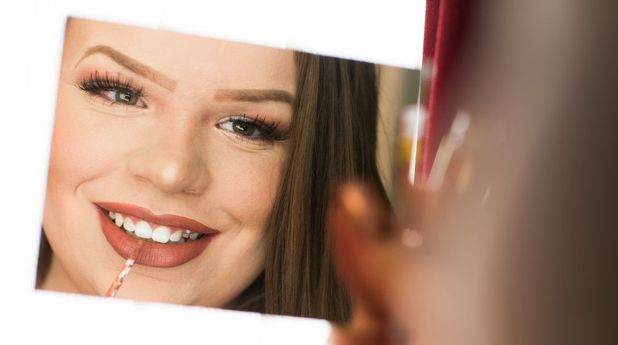 While most of my best friends stuck by me, some deserted me, and I was constantly picked on for being trans. "You'll never be a real girl," they said.
The bullying got so bad that I dropped out of school. It was during this time, when I became depressed, that I found a new creative outlet.
I'd always watched online make-up tutorials, so I decided to start my own YouTube channel, called Danielle Lloyd.
After posting a few cosmetics videos online, I was flooded with positive messages of love and support. At last, I'd found somewhere I fitted in.
Now I'm dreaming big – my aim is to become a transgender activist.
Some people aren't as lucky as me. Their loved ones may not understand and accept them. I want to make sure everyone has an outlet and support network in place, so they can really be themselves.
I wouldn't be where I am today if it wasn't for my family and friends.
By Rebecca LewisFor exclusive competitions and amazing prizes visit Reveal's Facebook page NOW!