I'm not quite sure how this has happened.
But suddenly, Mr T and I are on the three-month countdown to our wedding. Three months! That is no time at all.
Up until now, we've been fairly relaxed about our big day. We had a surge of booking all of the main things back when we first got engaged and since then, we'll maybe mention it to one another every now and then but it's actually been pretty easy to forget about.
Until now. With just 13 weeks to go, we've really got to get back on the case.
So the other night, Mr T and I sat down and made list of everything we have left to organise. His suit, our table plan, chasing those last pesky people who haven't RSVP-ed yet (if that's you, please just let us know either way!), the name cards, picking our song for the first dance… I could go on but you get the point.
And that's without taking into account putting myself on a serious diet (I am now seriously regretting those two Krispy Kreme doughnuts and chocolate brazil nuts I had last week) and getting myself back to the gym.
Suddenly, I'm massively overwhelmed. Because, although we're determined our wedding is going to be an ultra-relaxed affair, it's still an event for 80 (or so) people that will require a lot of work.
Thankfully, Sotonye Deru, founder of SD Weddings, knows exactly how I feel and has some tips of staying calm.
"With just three months to go, your stress levels have probably at an all-time high. You've almost certainly got about a million and one to-do lists on the go at any one time, you have hundreds of tasks to juggle daily and although you're just praying for the wedding day to come, you still have a fair bit of time to get through.
"So here are some fantastic and unique ideas with you to help you de-stress and be all relaxed leading up to your big day."
Organise a date night – for him!
By this point, lots of couples are either not speaking, questioning whether they still love each other or constantly clashing over ideas, family values and guest numbers. When stress levels are this high, put the planning on hold (only for a night, don't worry!) and organise a very special date night for your fiancé. You can go to a football match with him, or do something more adventurous like indoor climbing, zip lining, parasailing or just anything that you know he would absolutely love and appreciate. Just remember, no wedding talk! This would definitely re-spark your relationship and could possibly set off a surprise date night for you….
Think about your future beyond your wedding
Although all you'll probably be able to think about at the moment is your wedding, it's important to remember this is just one day, the day that starts your married life together. So put some time aside to think about what you want from your future. Maybe write a letter to your future self, husband and children, or possibly create a vision board of what you see your future holding, with images of places you want to travel to and what you do with the next 10 years.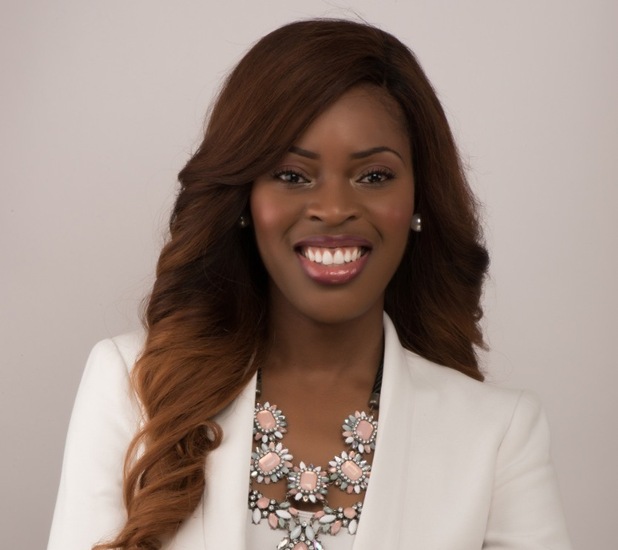 Think about something – and someone - else
There's not that can make someone as single-minded quite like a wedding. So as you feel like it's taking over, a good way to get away from it all is to think about something, or someone, else.
It's common knowledge that doing something nice for someone else is always a great way to feel good about yourself and become more appreciative, so you could try doing something charitable during this time. This could be anything from signing up to a charitable run or walk to donating some clothes or items to a charity shop to just volunteering your time towards a worthy cause. When you see that you're bringing a smile to someone else's face or raising money for a fantastic cause, you cant help but just feel happier.
Go a bit crazy – in a good way!
As you're stuck inside, making phone calls, sending emails and trying desperately to arrange your family and friends around a limited number of tables, you might feels like you're going mad. In fact, one thing that is easily lost when planning a wedding is the fun element. Everything is so serious and important, that you forget to laugh. Blow off a bit of steam by singing your favourite song at the top of your lungs, putting your favourite comedy film on, or just jumping up and down on your sofa or bed, creating a real mess. Not only will it let off a bit of pent-up energy, It is also proven that being able to laugh and laugh at yourself releases tension in your face, neck and shoulders which instantly improves your mood.
"Above all, just remember that these last few months are meant to be fun, so although you will be busy, do enjoy it. And it's always OK to put down your wedding planner and step away from the spreadsheet!"
OK, so after a few deep breaths, I feel like we're going to be OK, that everything will get done. But if you see me looking slightly frazzled over the next few weeks, maybe remind me to relax – and hand me a large glass of wine!
If you have any tips or questions, get in touch with me at @Sarahw0684

More from the Clueless-Bride-To-Be:
21. Gifts for your girls!
20. As a wedding guest... before your own wedding
19. Choosing the underwear
18. The bridesmaid dresses
17. Two brides thrash out the great gift list debate
16. All about flowers
15. Cakes, cakes, cakes!
14. Picking your perfect ring
13: The photographer
12. The invites
11. The wedding fair!
10. My (first) big mistake
9. How to pick a wedding dress to suit your shape
8. Reader, I got a brace!
7. Choosing the all-important venue
6. The dreaded guest list
5. Breaking down the budget
4. Picking my bridesmaids
3. Everything you need to plan or buy
2. Getting by with a little help from my friends
1. The proposal!