Is it just me or is there something inexplicably arousing about the smell of sun cream?
Couple that with the fact that being on holiday means being permanently half-drunk on cocktails, and you've got the perfect recipe for a hot holiday hump-fest.
It's hardly surprising that 50 per cent of couples admit they're much more likely to have a bit of how's yer father when they're off on their jollies.
A point comes in many of our lives when the stresses of dastardly work/life/general existence get in the way of sex. But while abroad, you can easily wave goodbye to those most heinous of c**k-blockers.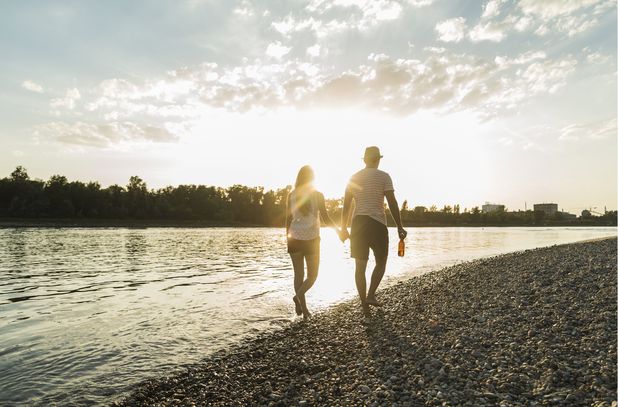 For a vibrator fiend like myself, the only thing that makes pre-hols packing bearable is planning what sex toys to take. There's nothing I enjoy more than imagining which bullets, dildos, rabbits and accessories we might use on holiday. And I find even having that conversation with a partner can constitute foreplay in itself.
Last month, my regular sexual partner and I went away for the weekend. Don't tell him this, but I was more excited about using the toys I'd enthusiastically shoved into my suitcase than actually doing any of the 'wholesome' activities we'd planned.
Unfortunately, we went a bit too hard on the booze and ended up having sloppy drunken (but very fun) sex and completely forgetting about the silk bag of treats on the nightstand. The array of lubricants I'd brought did get used. But in my half-cut state, I accidentally grabbed a tube of 'tingling' before trying out all the
blow job tips I'd learned from Master Dominic at his oral sex salon
. Let's just say, it didn't end well. My tongue and lips felt like they were being stung by one thousand tiny bumblebees.
Anyyyyyway. If you're about to jet off on a luxury summer trip, we've got some great advice from a sex and relationships expert. Tracey Cox, who has her own
fabulous range of toys
, is here to impart her knowledge on taking your toys abroad.

PACKING YOUR TOYS
If like me you have no shame, the idea of a member of airport security rifling through your bag to find a sex toy probably doesn't phase you. Some of the more disturbed humans among us quite enjoy making other people feel uncomfortable. But understandably, this could be some travellers' worst nightmare.
In order to avoid any moment of awkwardness and 100-degree cringe, Tracey says: "I'd strongly advise putting all your toys in your main suitcase, if you're checking in baggage."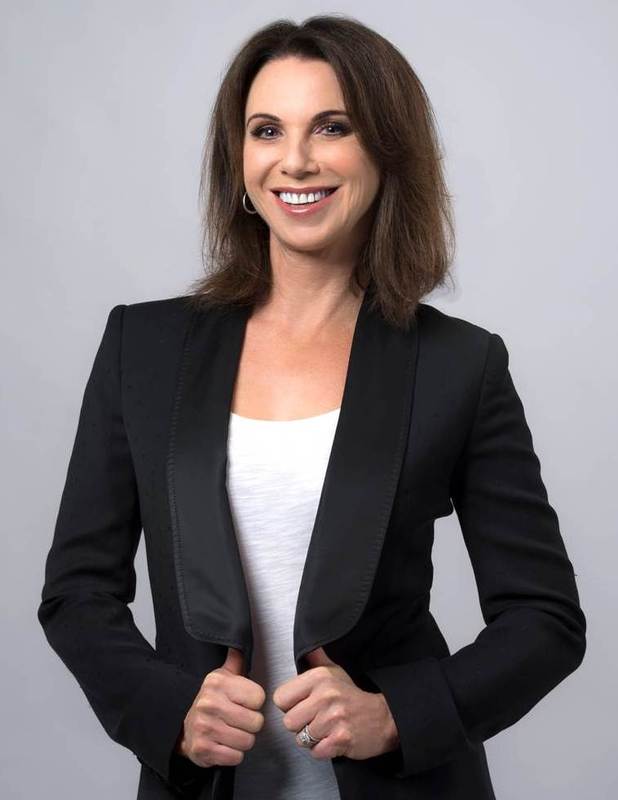 Tracey makes a good point. Why attract attention if you can avoid it? Oh, but she also knows that long flights can be both boring and a great opportunity for some fun. Tracey suggests popping a small or discreet vibrator in your hand luggage for use on the plane, in private if you dare.
The expert recommends her
Supersex Bullet Vibrator
for trips, as it's not only small enough to pop in your carry on, but it could easily be mistaken for cosmetics.

SEXY LIQUIDS
Get your minds out of the gutter, I don't mean
those
liquids!
Everyone planning a week-long bonk-a-thon would be a fool not to pack some lubes.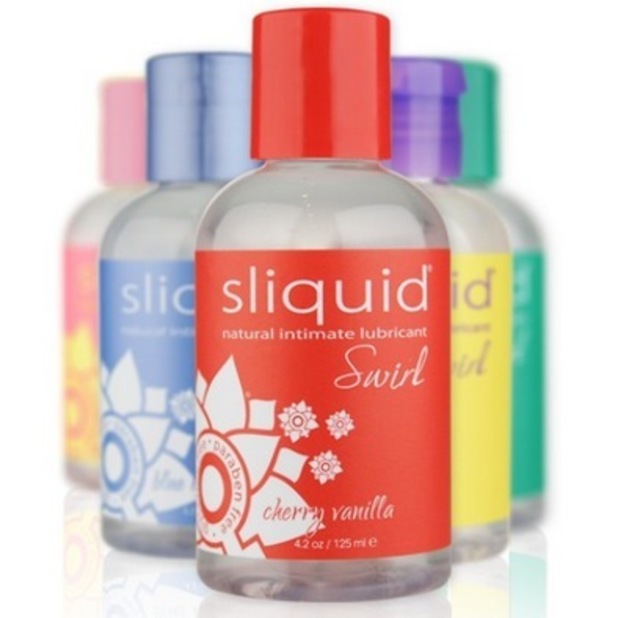 Tracey says: "Remember it's a liquid so has to conform to requirements and be less than 100ml. If it's any more you'll have to put it in your check-in luggage."
If you're going away for more than a few nights, I'd highly recommend taking a variety of lubricants. They come in so many flavours and provide different sensations, trying out new ones is super fun.
Sh! sell some amazing lubes called
Sliquid Naturals Swirl
in unusual flavours. At £14, they are 100 per cent vegan, hypoallergenic and water based. Choose from blue raspberry to green apple or cherry vanilla. They are 125ml bottles though, so not to be taken in hand luggage!

POWERING YOUR TOYS ABROAD
Don't even get me started on sex toys that use batteries. I just think they should not be allowed. It's 2016 people and who the hell buys bloomin' batteries anymore.
Unfortunately, some still use them and there's nothing we can do about it.
Tracey says: "You can't take batteries in your hand baggage, so if you're packing a vibrating toy in your carry-on bag, remove the batteries and store them in your main luggage."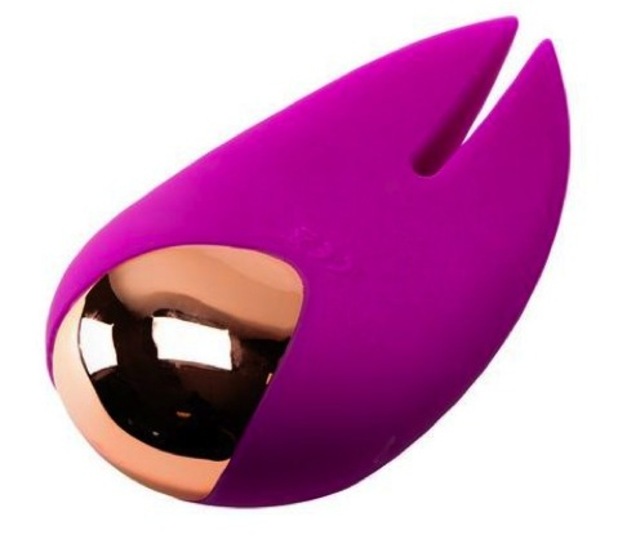 And take the correct plug adapters. Make sure it's not just your straighteners, hair dryer and phone chargers than get the most use while away!
I'd suggest
Ann Summers' Rabbit Ears Vibrator
from their brand new Moregasm range. As well as being really bloody strong, it doesn't look like your average phallic-shaped vibe so would probably not arouse * ahem * as much suspicion. You can charge is via a USB cable connected to your iPhone charger or laptop, so it's super easy to travel with.
She also advises making sure any mains-powered toys are running low and if they have a travel lock, use it. You might not want it setting itself off and rumbling its way through the overhead locker to the dismay of the other passengers.

DON'T GET YOUR TOYS CONFISCATED
Tracey says: "Some countries won't allow you to bring in sex toys – and you might be surprised which! If in doubt, check first."
If you rock up to Thailand, India, Maldives and Alabama (to name a few) with a bag full of silicone d***s, you could have them taken off you.

WHAT TO TAKE
This is entirely up to you, of course. What floats your boat might not get another person's juices flowing.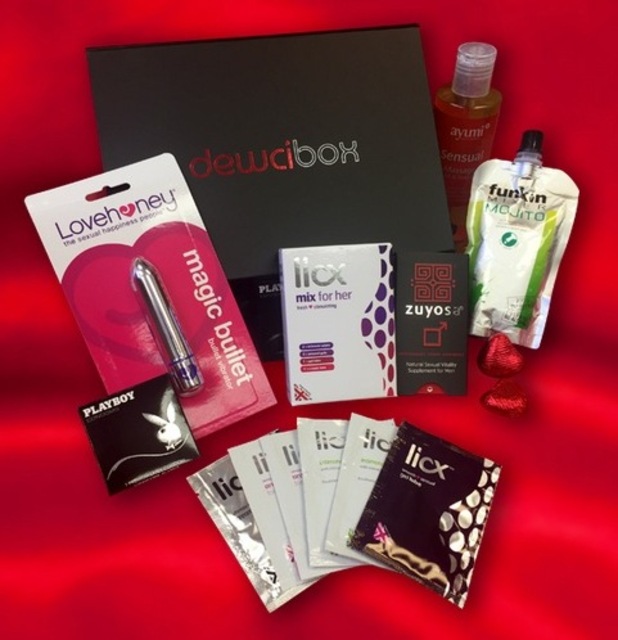 If you and your partner are new to world of sex toys and want to use your trip as a means of exploring, you could order a
Dewci Box
.
Essentially a Graze box for kinksters, the Dewci Box is a monthly subscription package packed with a variery of sex games, toys and accessories for couples to explore.

FINAL DOS AND DON'TS
DO
Have a bloody good time.
You're not getting up early for work or needing an early night after a long old day at the office, so forget about the traditional "sex times" you might be used to. On holiday, time is irrelevant. So go for it when you feel like it.
DON'T
Just a few nuggets of wisdom from someone who learned the hard way.
Being entwined like human pretzels while intimately sexing on a sunset-lit beach might sound like a really good idea, but getting sand in your nether regions is hell on earth.
And do not, I repeat, DO NOT use anything other than body safe liquids for lubrication. I get it, you're rubbing sunscreen into your partner's back and can't help but get turned on. But anything other than a proper lube could cause more harm than good.
Happy holidays!
For exclusive competitions and amazing prizes visit Reveal's Facebook page NOW!