They're the must-have gadget, so we've tried out the best of those on offer. Here's our verdict...
OUR TESTING PROCESS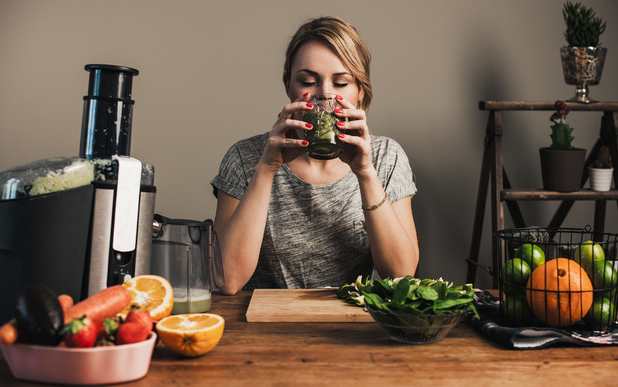 The juicers were rated for ease of setting up, noise levels, blade speed, cost and value.
We tested them by making a Kale, Raspberry and Strawberry Aid, taken from Jason Vale's 5:2 Juice Diet.
FIRST PLACE: NUTRIBULLET 600 SERIES, £69.99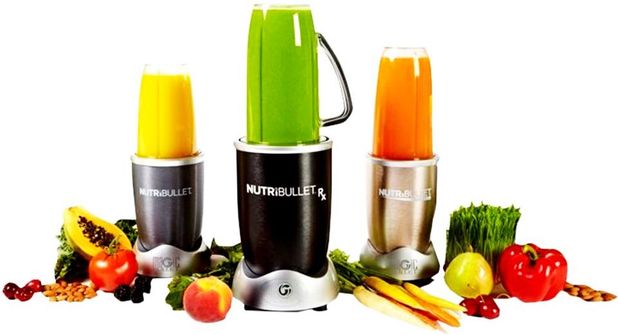 The NutriBullet has to be one of the most popular juicers - and we can see why!
It has one blade for blending and another for chopping and pulsing, and it was the easiest of all the models to set up.
Clearing up was also hassle-free. While it doesn't look as stylish as some of the others, it;s small enough to pack away, which is handy.
Buy it from
High Street TV
.
SECOND PLACE: BRAUN MULTIQUICK 5 J 500, £89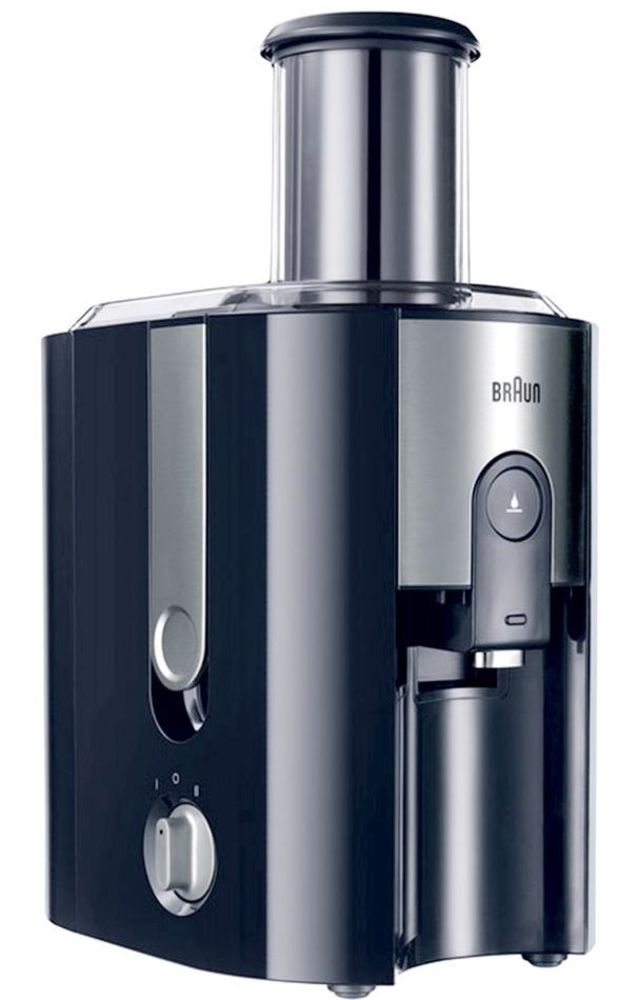 If you're prepared to pay a little more, then go for this one.
It's easy to set up and the blades are powerful, yet surprisingly quiet. It might be a bit bulky but the sleek black and silver design means it looks great in the kitchen.
This model also has a "stop drip" function, so you can remove the jug without getting drips on the work surface.
Buy it from
AO.com
.
THIRD PLACE: SILVERCREST SLOW JUICER, LIDL, £59.99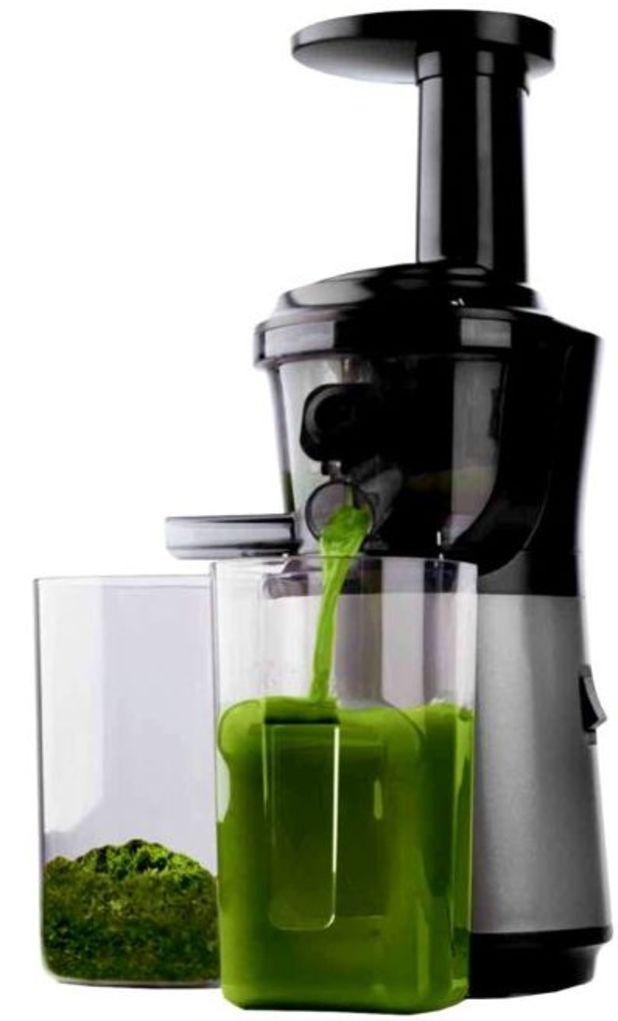 Lidl's offering scores high on functionality, blade speed and ease of cleaning – you literally take the jug off and wash in one go. Perfect!
It's not very noisy, either. It took a while to set up, though, because the instruction manual is so basic.
It's very similar to the £199 Panasonic MJ-L500 Slow Juicer, so it's great value for money. We'd be surprised if it doesn't sell out!
Buy it from
Lidl
.
THE RUNNERS-UP...
HOTPOINT ULTIMATE SLOW JUICER, £119.99
Sleek and shiny, this is a juicer to have out on show in your kitchen. One of the quietest machines, it also produced a lot of juice. Frustratingly, it only scores a low three out of 10 for clean-up,
as none of the nine detachable parts are dishwasher-safe.
Buy it from
HotPoint
.
MAGIC BULLET BY NURTIBULLET, £34.99
This juicer is by far the cheapest of the bunch... and it looks it. But it's quick to set up and mixes well. The blade and speed isn't as powerful, though, so best to stick to softer foods like bananas.
Buy it from
Curry's
.
PANASONIC MJ L500 SLOW JUICER, £199
While the Panasonic juicer created a decent amount of juice, it scored exactly the same as Lidl's cheaper version on every front – but cost a lot more! It's packaged better, though, the instructions
are simpler, and there's a handy frozen attachment so you can work with either fresh or frozen ingredients. Worth the extra money? Jury's out.
Buy it from
Panasonic
.
JASON VALE RETRO SUPER FAST JUICER, £179.99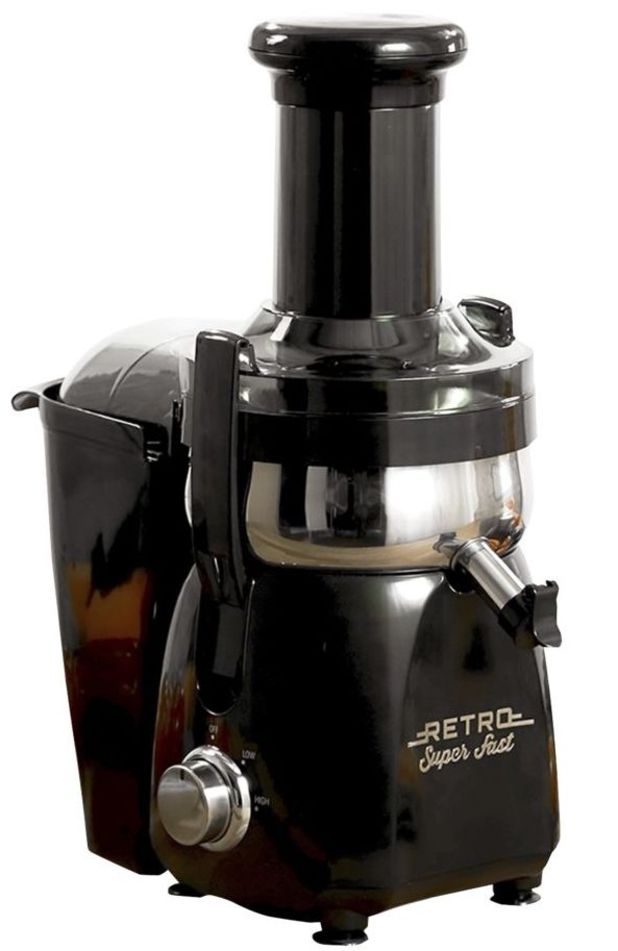 If you're looking for a juicer that looks great and takes pride of place in the kitchen, this is it. It's incredibly stylish and comes in baby pink, baby blue, cream, black, even Union Jack print! We did, however, find it quite difficult to set up and fiddly to clean.
Buy it from
Juice Master.
By Laura HintonFor exclusive competitions and amazing prizes visit Reveal's Facebook page NOW!